Zyax
Regular price
Sale price
Rs. 599.00
Unit price
per
Sale
Sold out
Product Description: Termite Maxx is a powerful spray designed to protect your home and belongings from the destructive effects of termites. With its fast-acting formula, Termite Maxx can quickly repel termites and borers, creating a barrier around treated areas to prevent future infestations. Our unique blend of essential oils not only provides long-lasting protection but also leaves a pleasant fragrance, creating a peaceful and termite-free environment
Share
View full details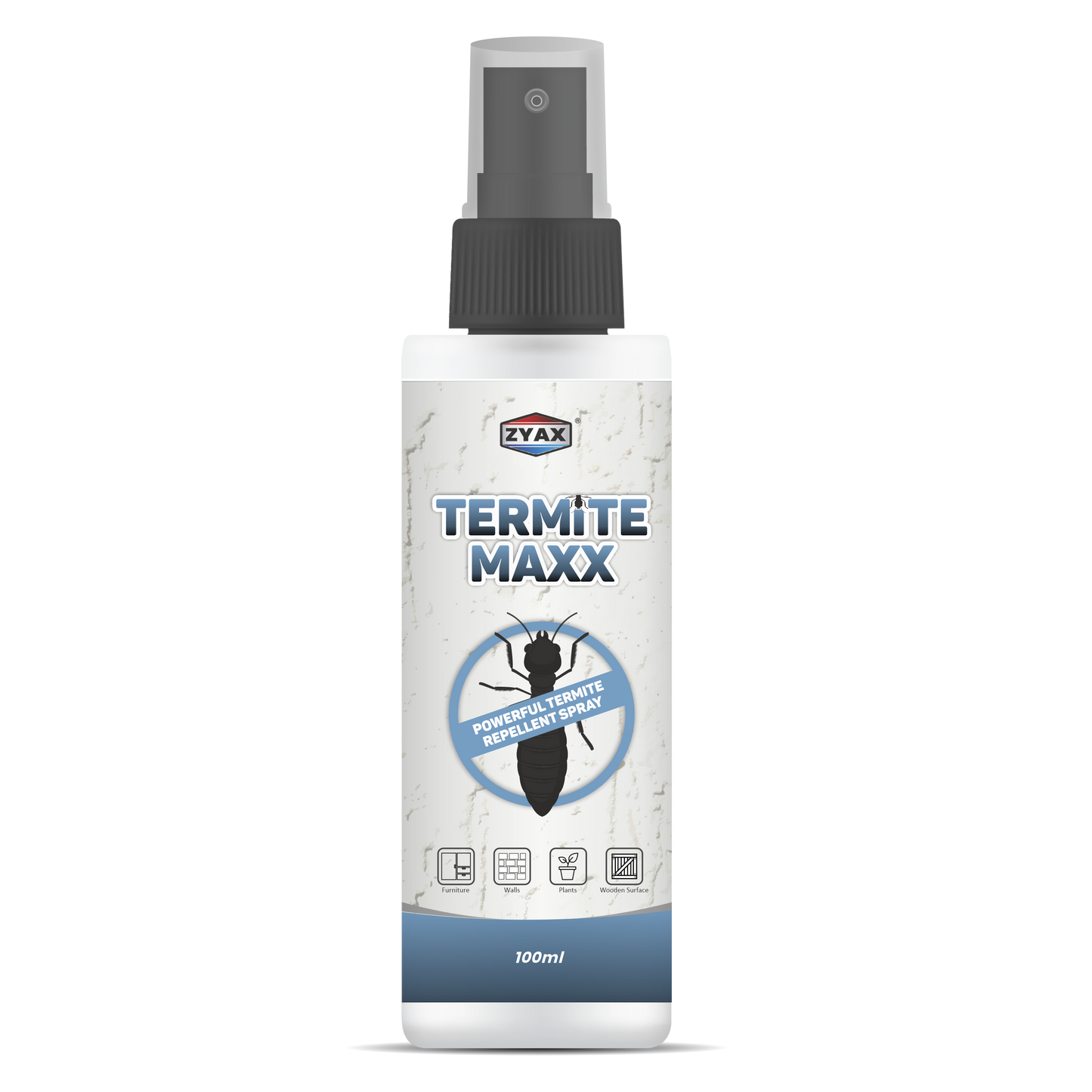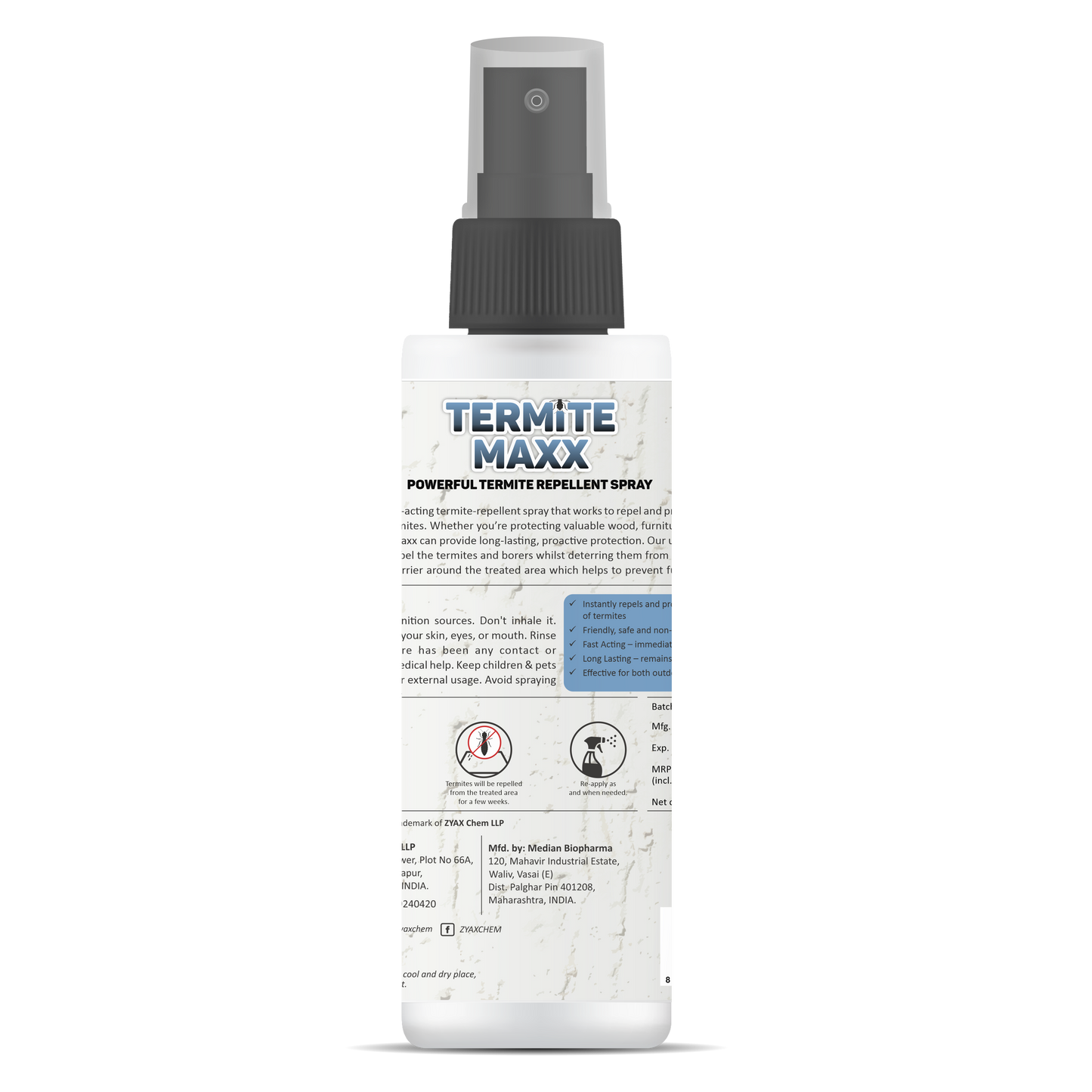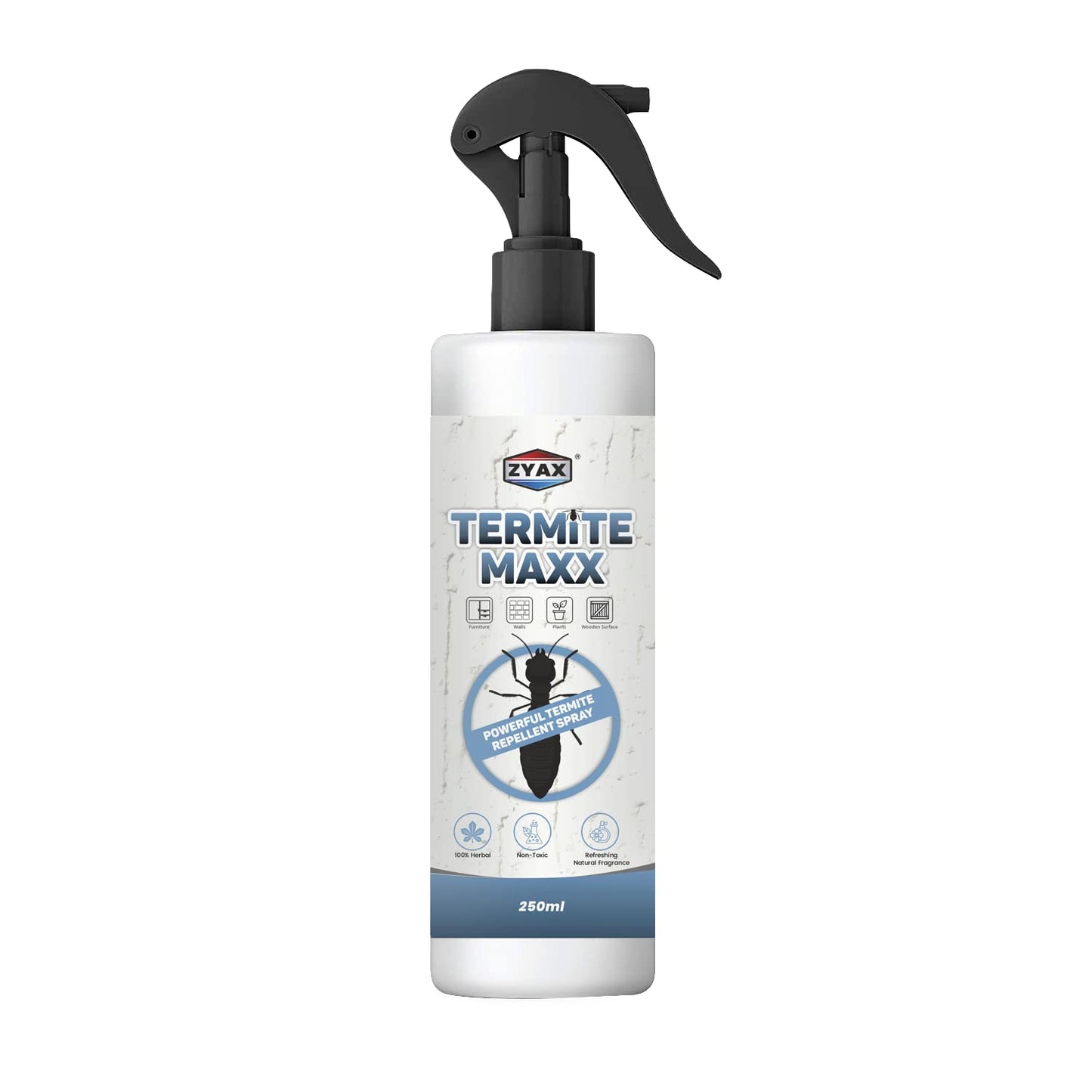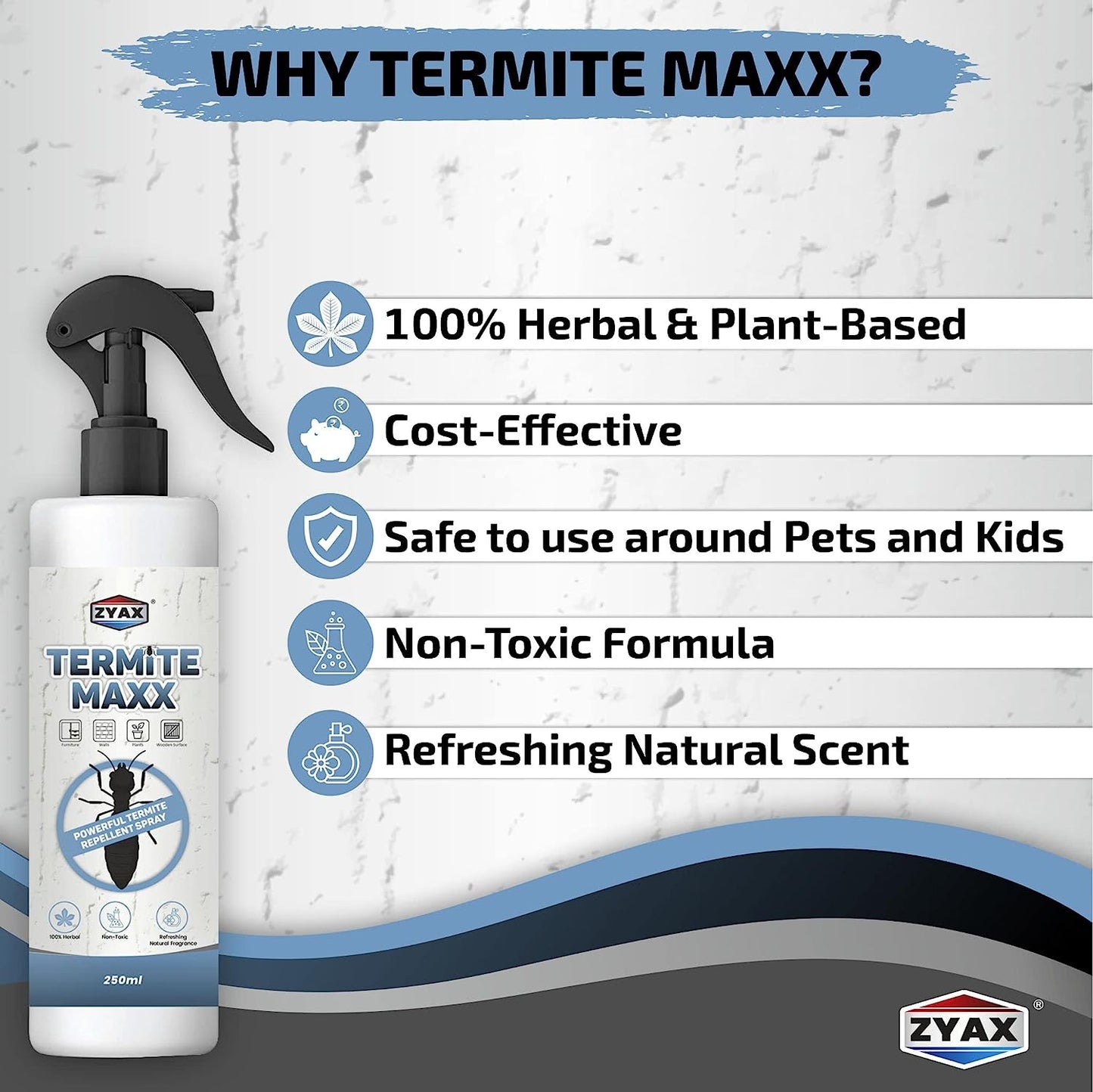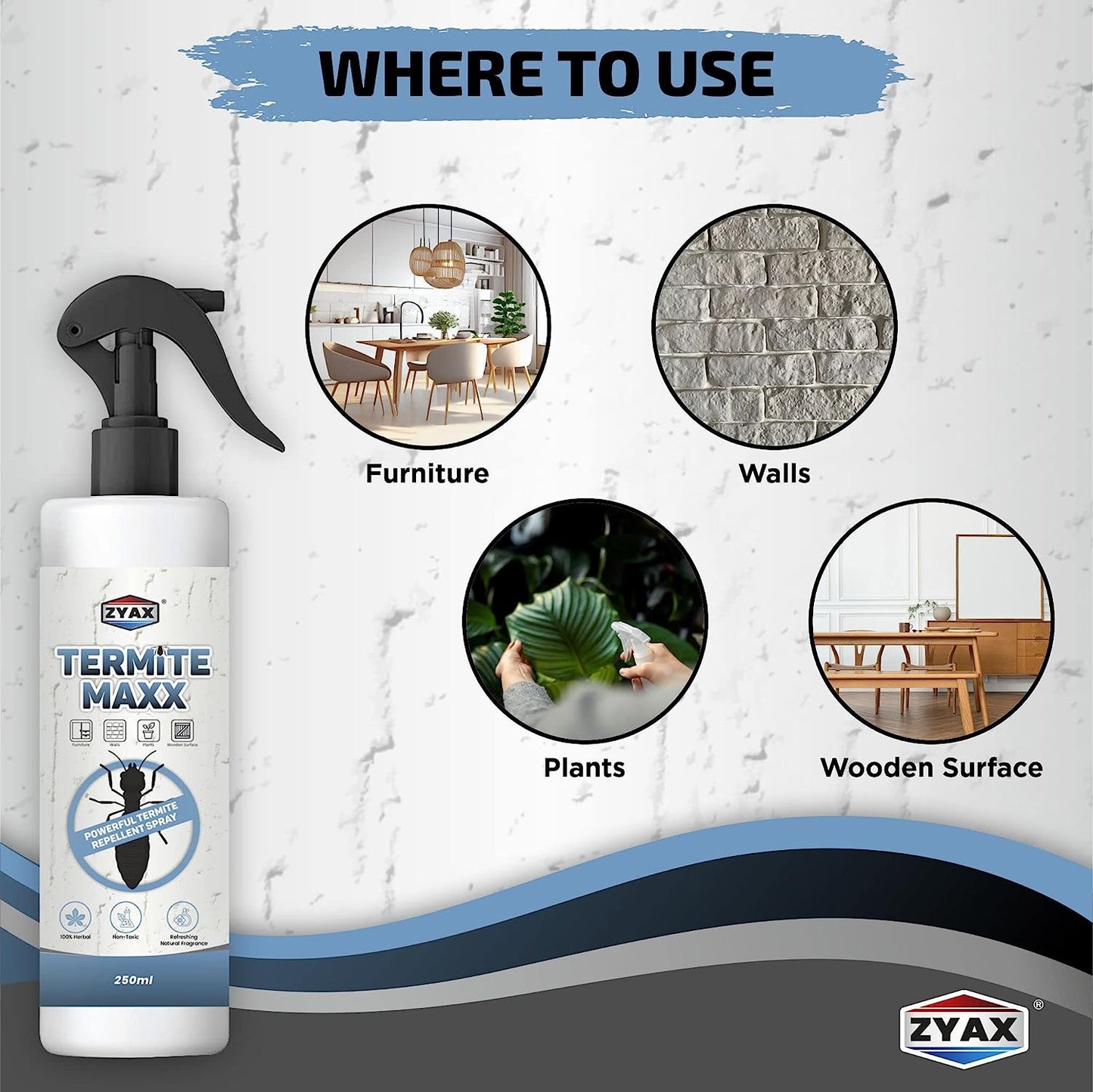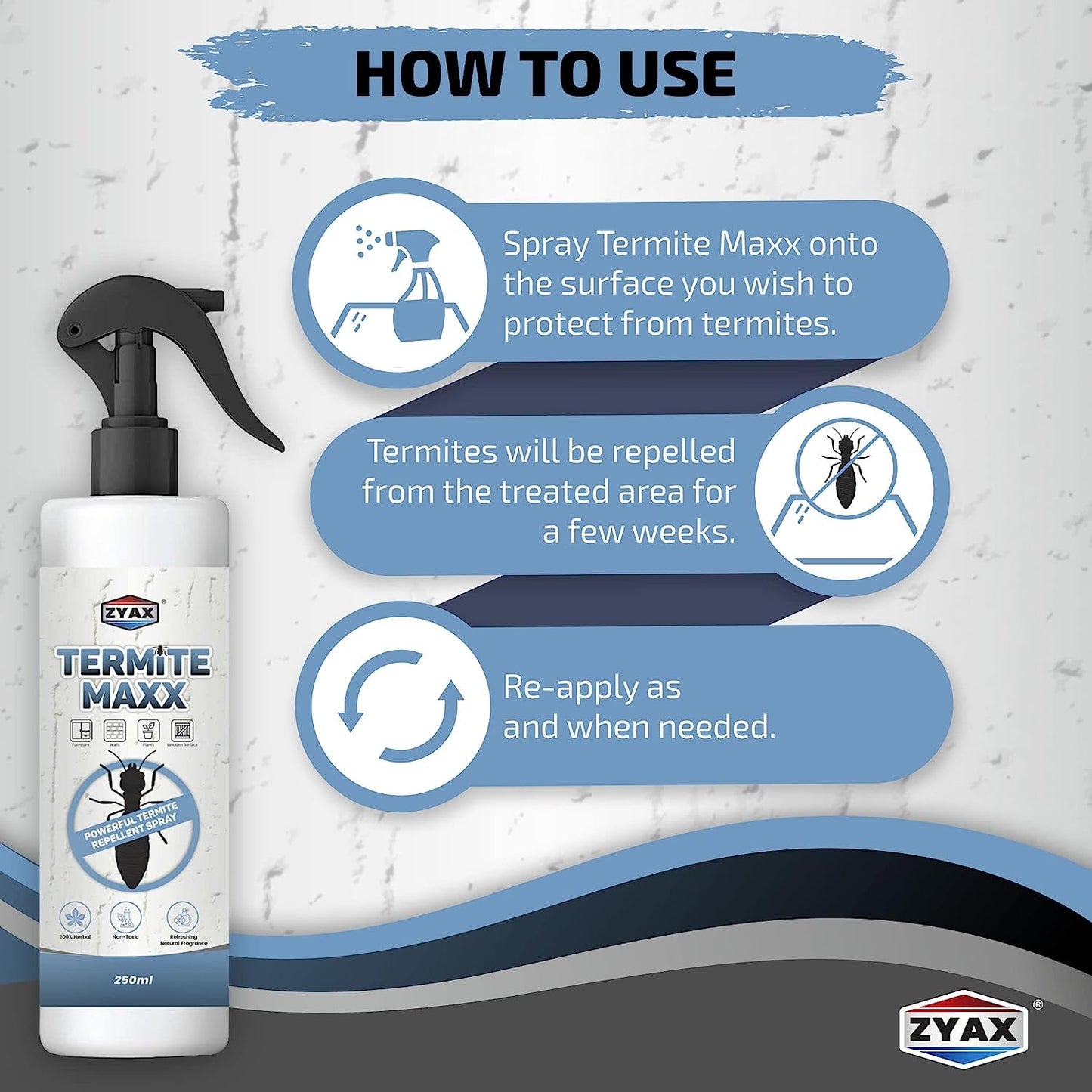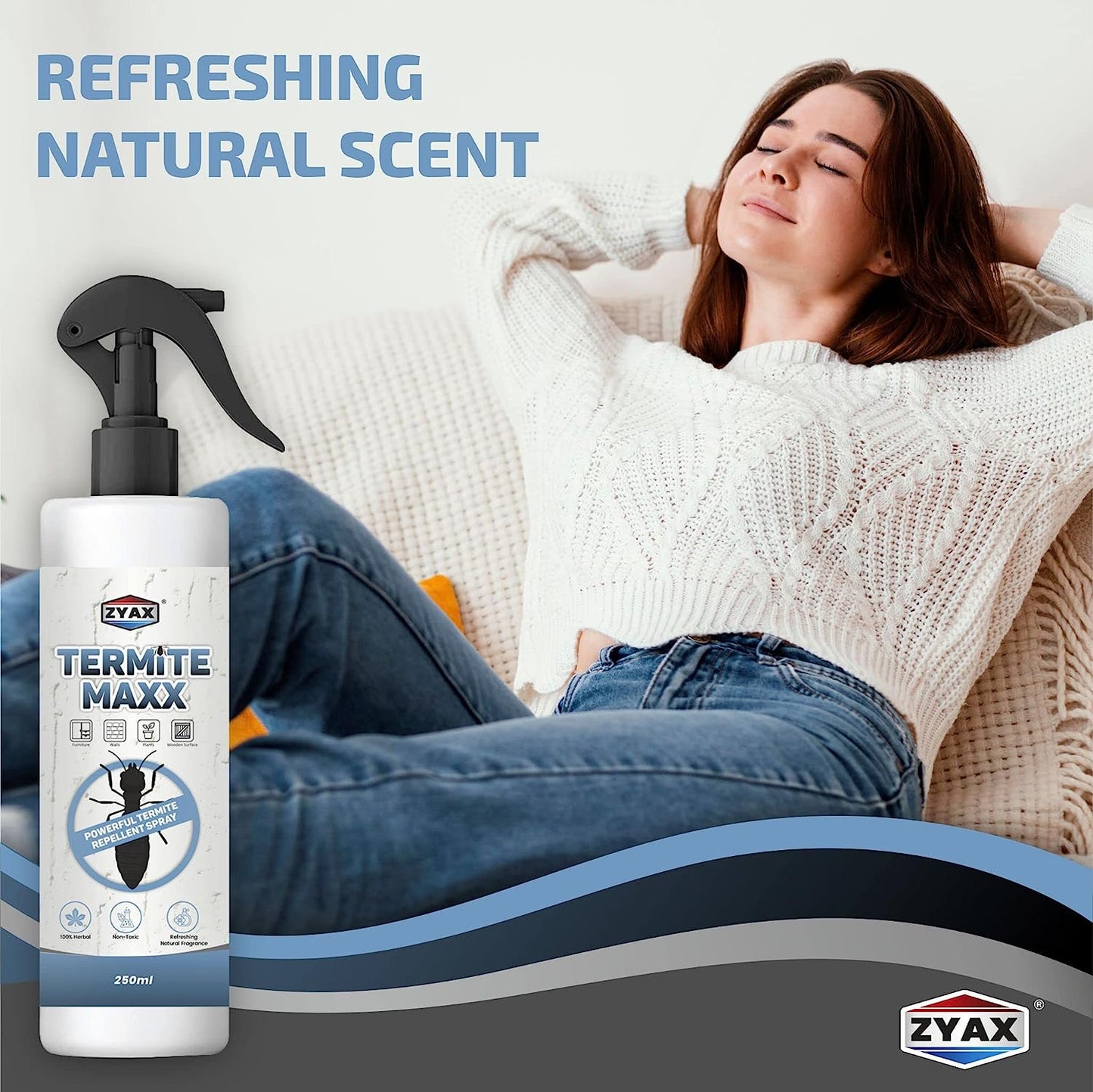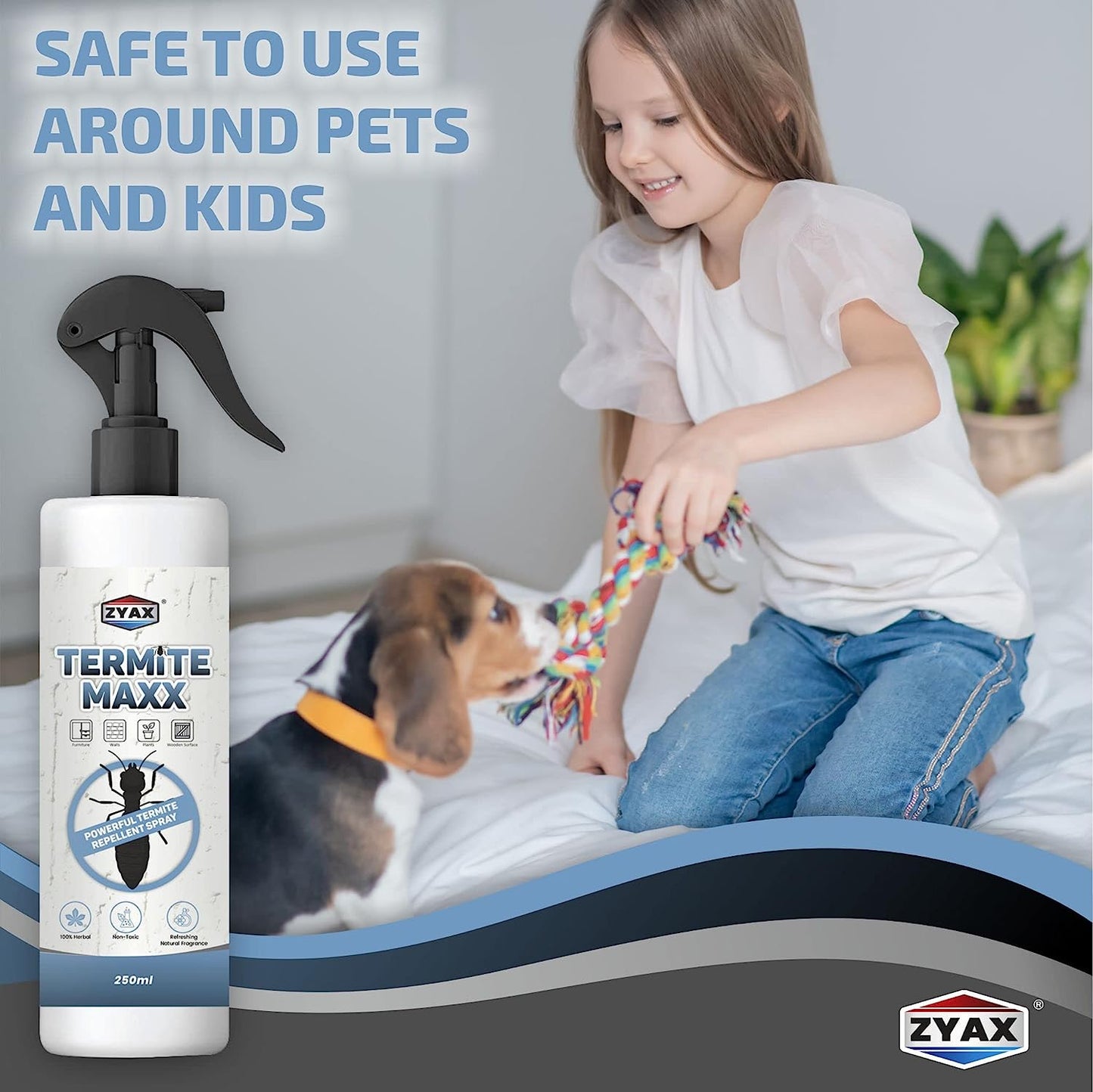 Product Description: Termite Maxx is a powerful spray designed to protect your home and belongings from the destructive effects of termites. With its fast-acting formula, Termite Maxx can quickly repel termites and borers, creating a barrier around treated areas to prevent future infestations. Our unique blend of essential oils not only provides long-lasting protection but also leaves a pleasant fragrance, creating a peaceful and termite-free environment. Whether you're looking to protect valuable wood, furniture, or even tree trunks, Termite Maxx is the perfect solution for proactive termite prevention. Protection & Precautions: It is important to take precautions when dealing with this product. Keep it in the original container and store it in a cool, dry place away from children and pets. Avoid exposing this product to extreme temperatures. If the solution comes into contact with your skin or eyes, rinse immediately with water. If there is a spill, dilute it with water before washing it away. Do not refill or reuse the container. Before eating, drinking, or chewing gum, wash your hands thoroughly with soap and water. Prolonged skin-to-skin contact may lead some individuals to develop allergic reactions - if you have any discomfort after handling it, seek medical attention right away.

Plant-Based, Herbal Ingredients: Zyax's Termite Maxx - termite repellent spray is a chemical-free, all-natural answer to termite issues. This herbal remedy is an eco-friendly option since it contains plant and herbal oils that deter termites without endangering them. It is a combination of natural materials that have been shown to help prevent termites from damaging furniture and other wooden surfaces.
Safe around pets, children, and plants: The non-toxic and risk-free Termite Maxx Repellant is perfect for homes with children, pets, and plants. Its effectiveness against termites has consistently been proven. Spray bottle makes it simple to apply on infected regions.
Usage: Apply to Furniture, Walls, Plants, Wooden surfaces, and other places where termites can be a concern, to repel and protect vulnerable areas from destructive termites
How-To-Use: Spray Termite Maxx onto the surface you wish to protect from Termites. Termites will be repelled from the treated area for a few weeks. Re-apply as and when needed.
Safety Advice: For your protection, it is crucial to abide by safety instructions when using this product. Keep a safe distance from any sources of ignition, and avoid breathing in. Keep this away from your skin, eyes, and mouth. If contact or irritation occurs, rinse with water right away and seek medical help. Make sure to use the chemical only externally on surfaces and keep minors away from it. Additionally, refrain from spritzing the product on your body or clothing