Zyax
Regular price
Rs. 600.00
Sale price
Rs. 494.00
Unit price
per
Sale
Sold out
Zyax Cage Maxx, Small Animal Cage Cleaner and Deodoriser, Removes Urine and Cage Odor, Eliminates Moss Development, Non-Toxic & Pet Friendly, Ready-to-use Spray, 500 ml
Share
View full details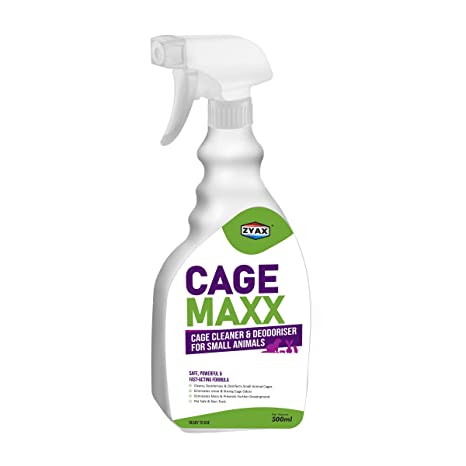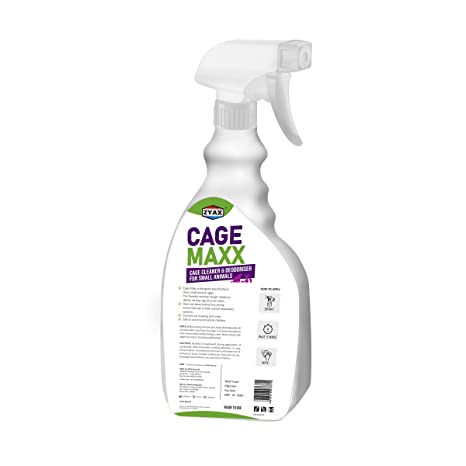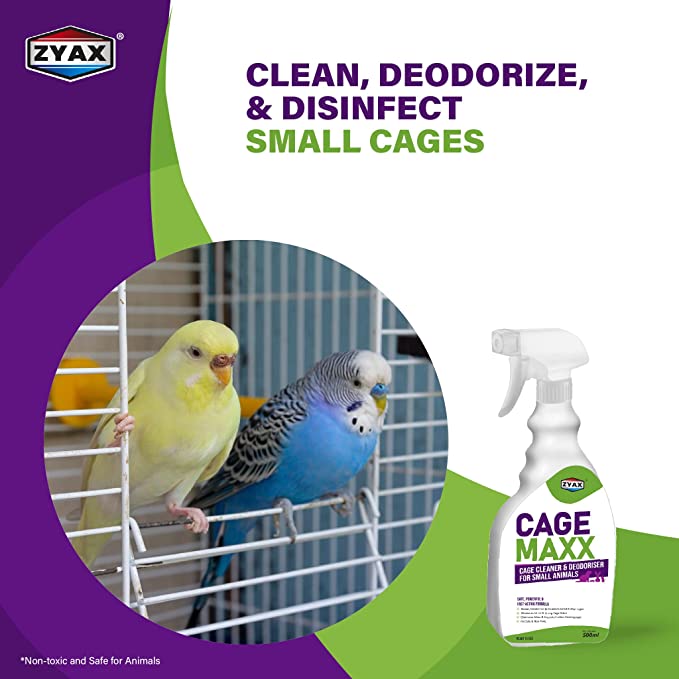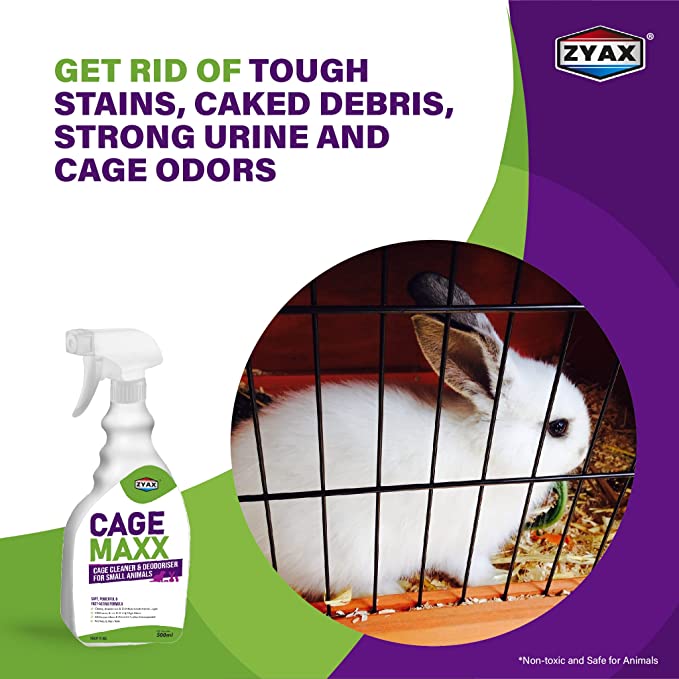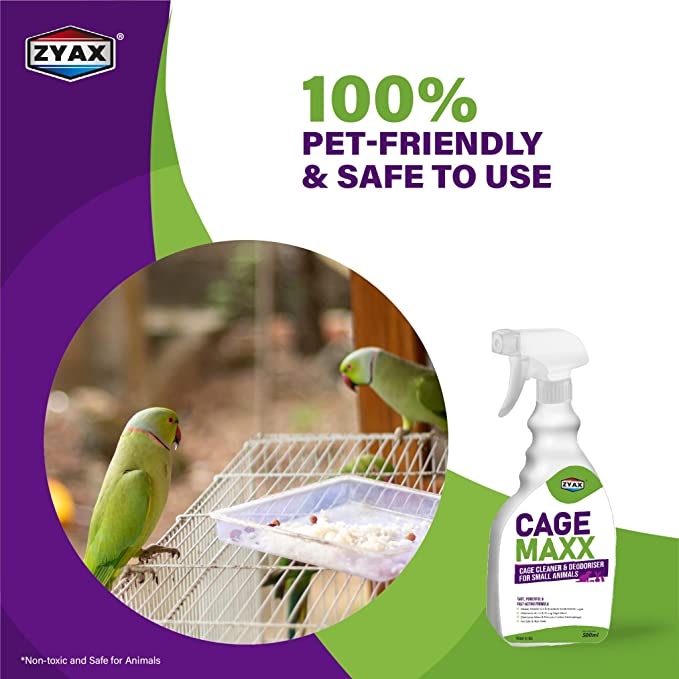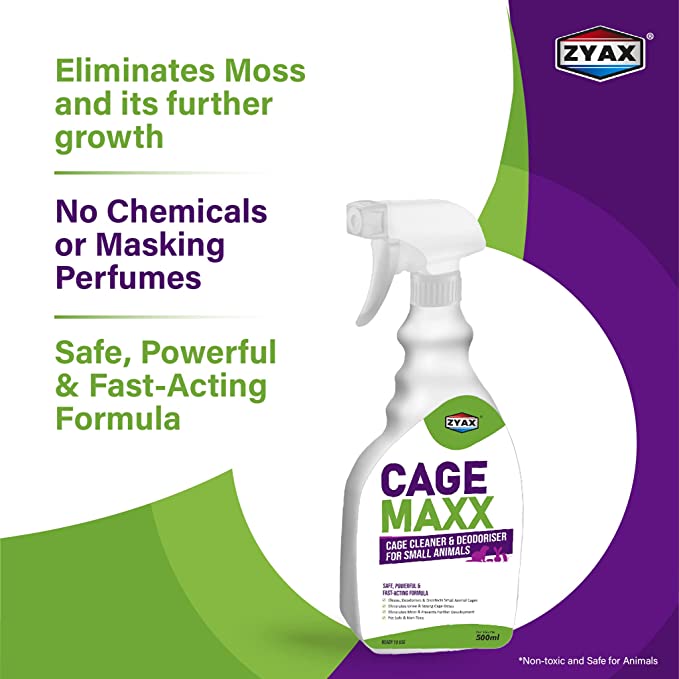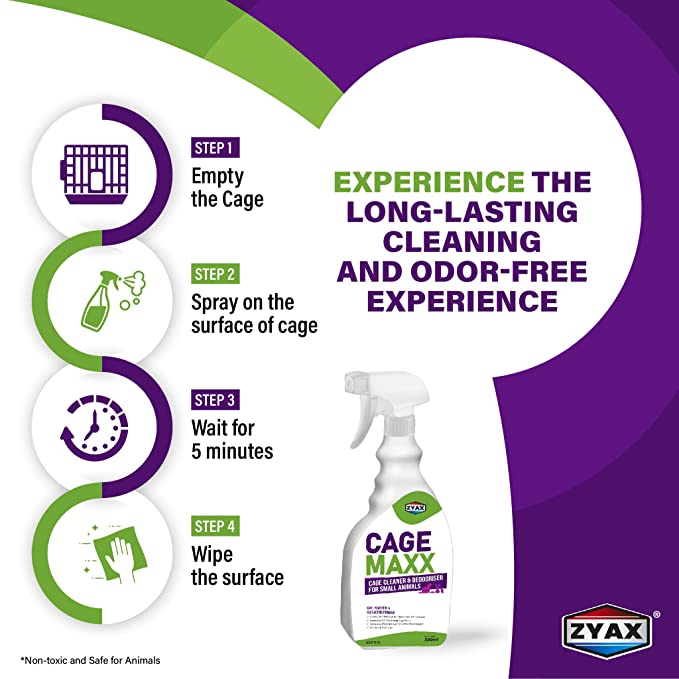 POWERFUL FORMULA: Zyax Cage Maxx is specifically designed to clean and deodorise small animal cages. This formula removes tough stains, caked debris, strong urine and cage odors. Also, it doesn't leave behind any strong scents that can irritate an animal's respiratory system.
NON-TOXIC AND PET-FRIENDLY: This formula contains no chemicals or masking perfumes, which makes it completely non-toxic and pet-friendly for use. We understand that it is necessary to have products that can be used around pets.
EASY TO USE: Because Cage Maxx comes in a 500-ml spray bottle, it is simple to use. Simply spray it on the surface of the cage or crate, wait 5 minutes, and then wipe it away for a long-lasting cleaning and odor-free experience for your pet and family.
MULTIPURPOSE USE: In addition to cleaning odour and stubborn stains, the Cage Maxx spray also eliminates moss and prevents its growth in the cage or crate. The Cage Maxx 500-ml spray bottle is enough to take care of cage cleaning for months.
SAFETY NOTE: Before using, remove the pet, food, drinking water, and any chewable toys from the cage. It is also recommended that litter and bedding be removed. Return the pet to the cage only once it has thoroughly dried.