Mr. RX
Regular price
Rs. 1,249.00
Regular price
Rs. 1,500.00
Sale price
Rs. 1,249.00
Unit price
per
Sale
Sold out
Mr. RX N7 is an effective floor cleaner that can be use for both wet mopping as well as scrubbing with machine
Share
View full details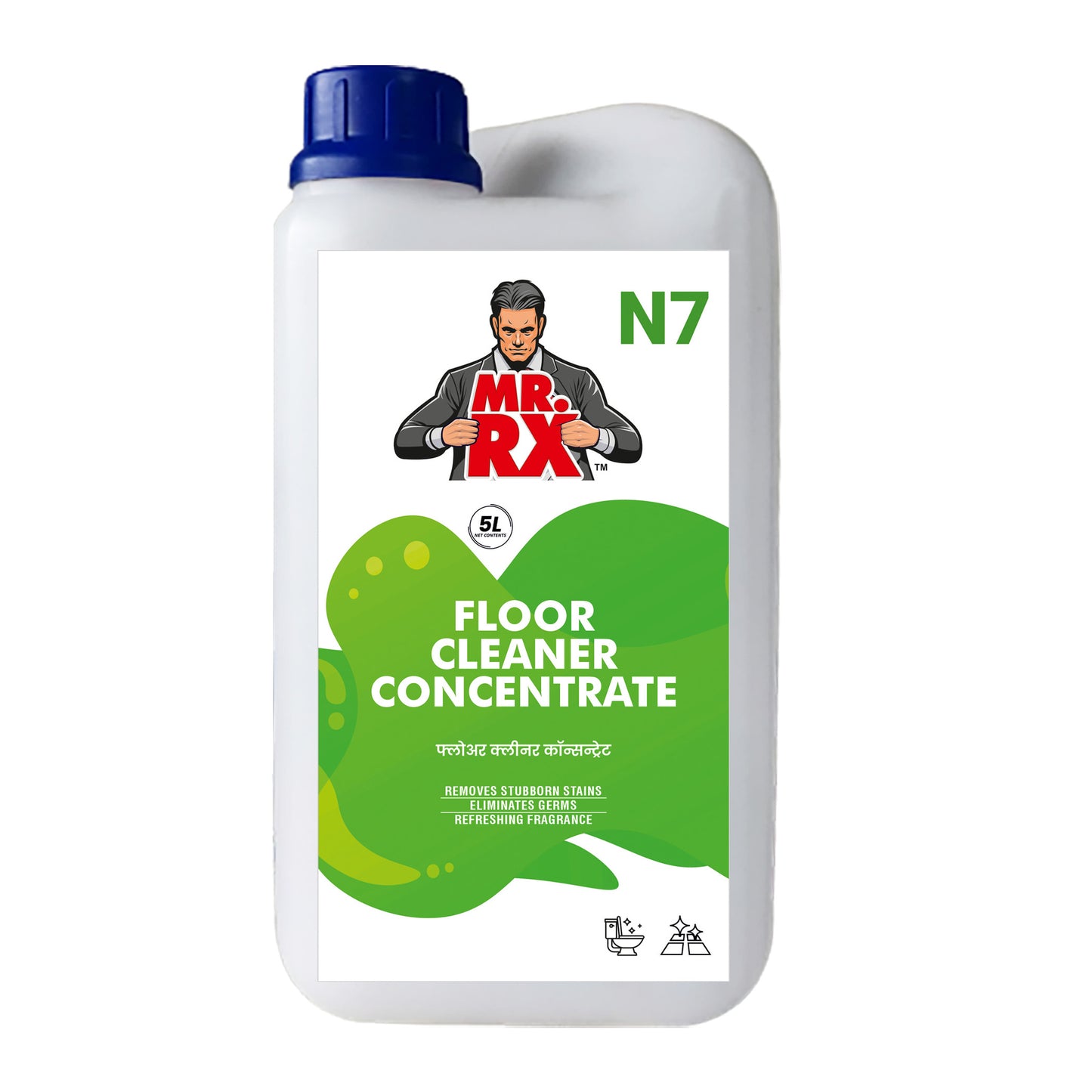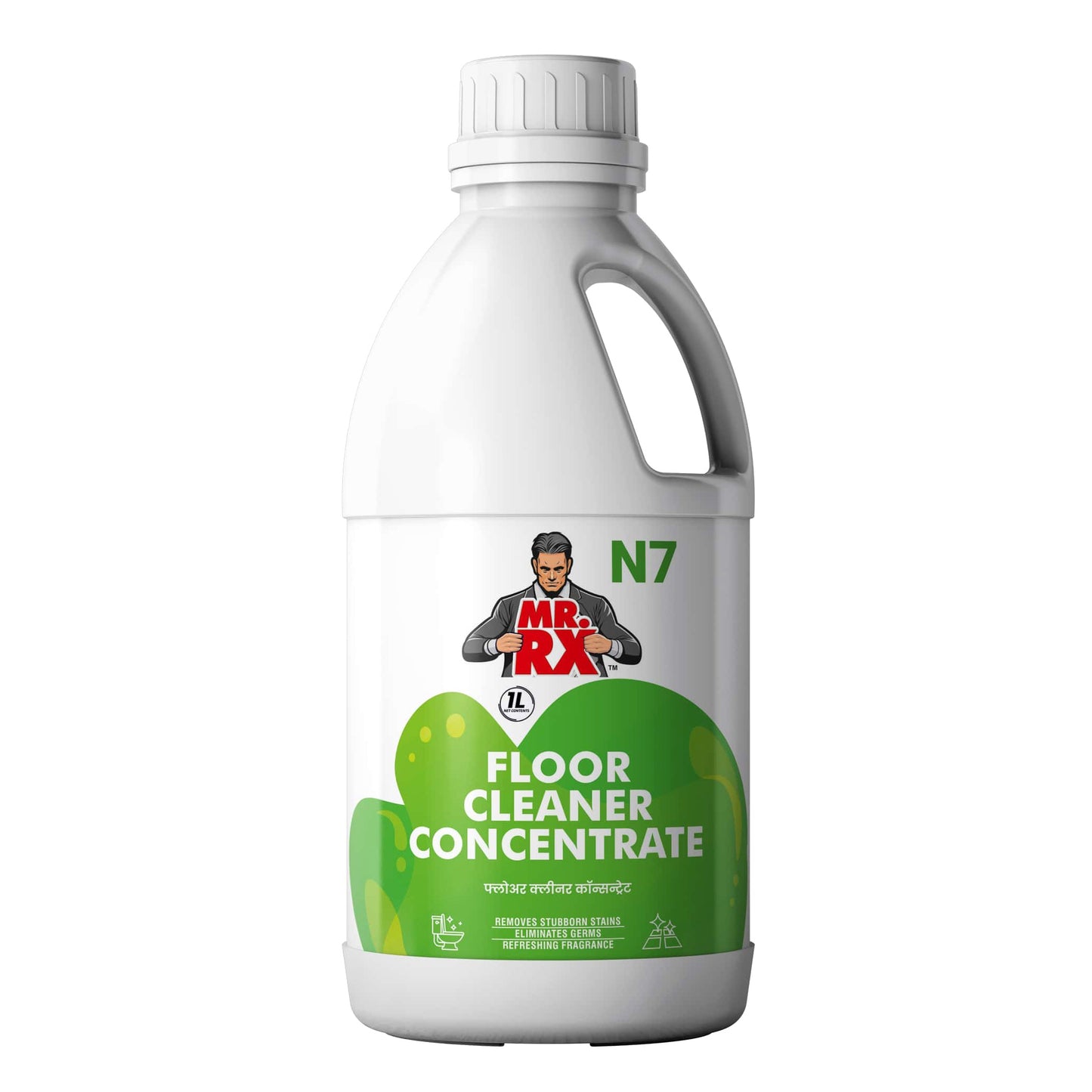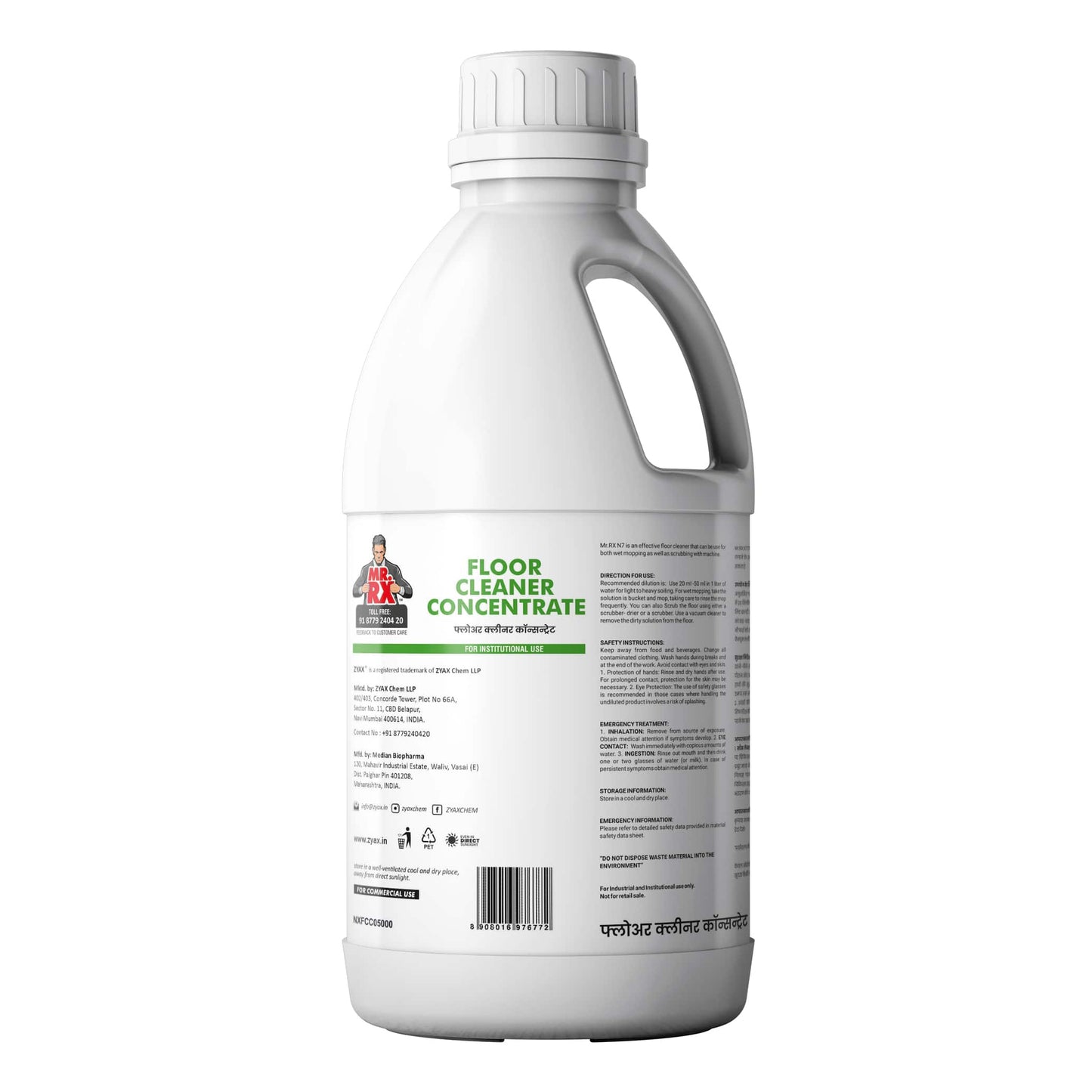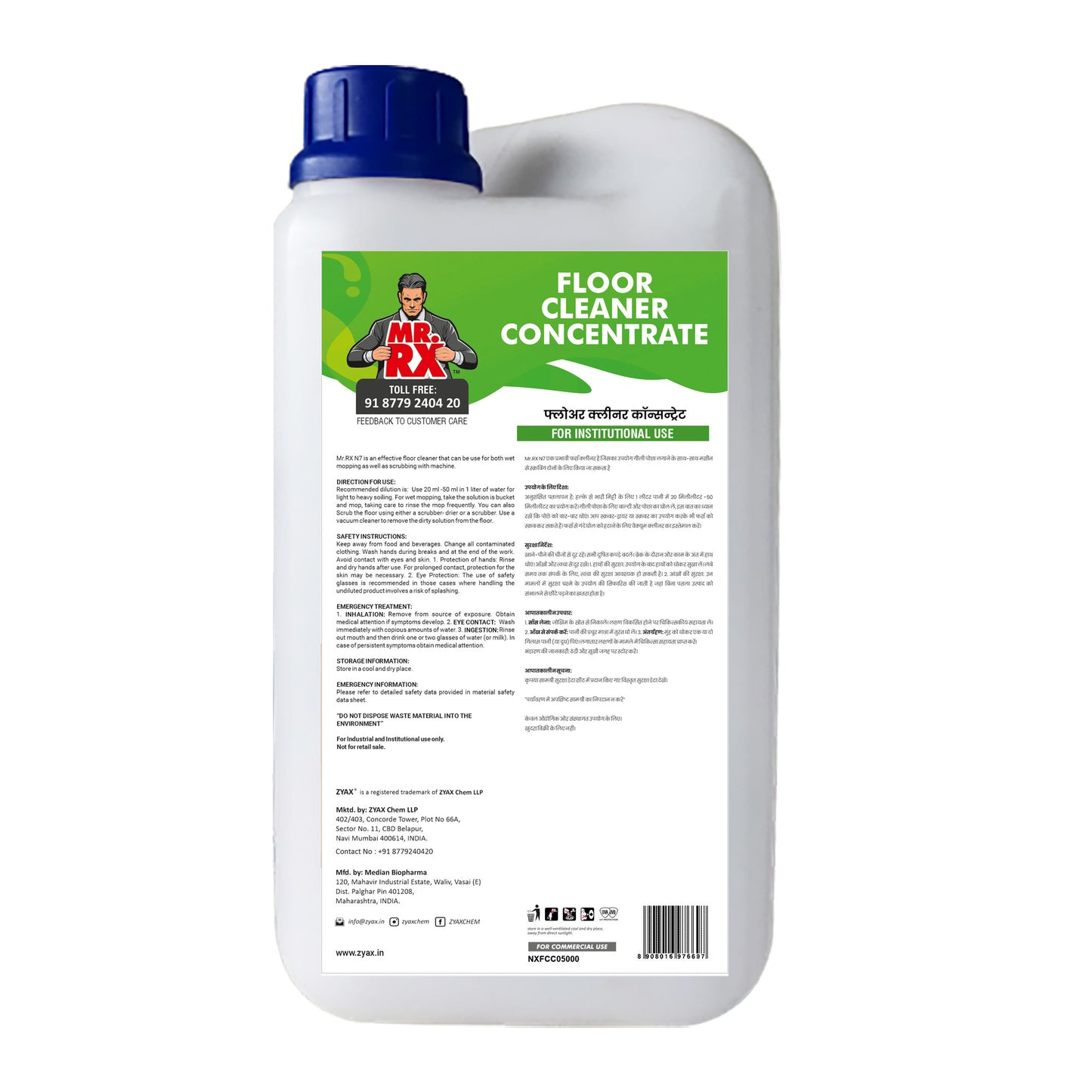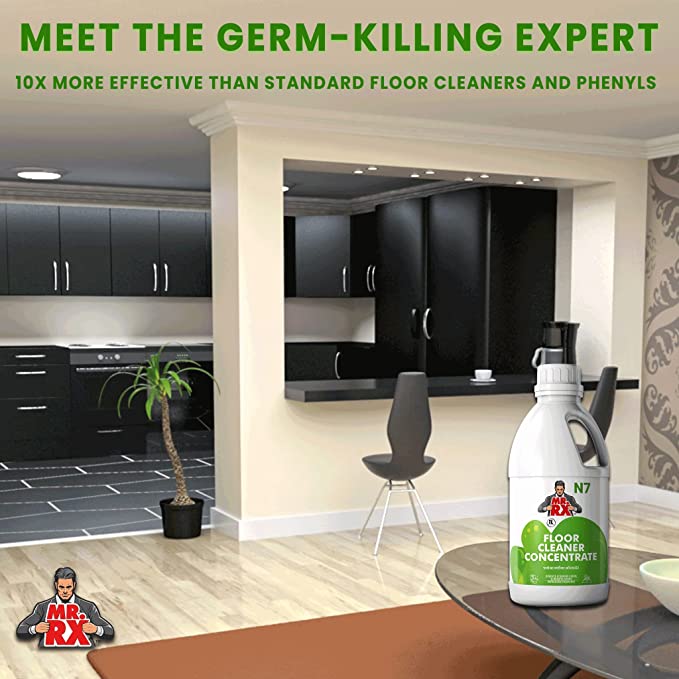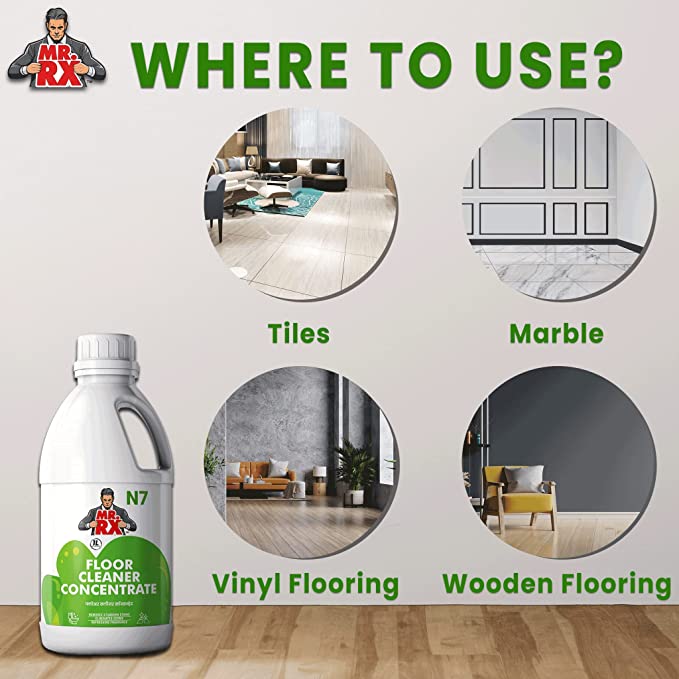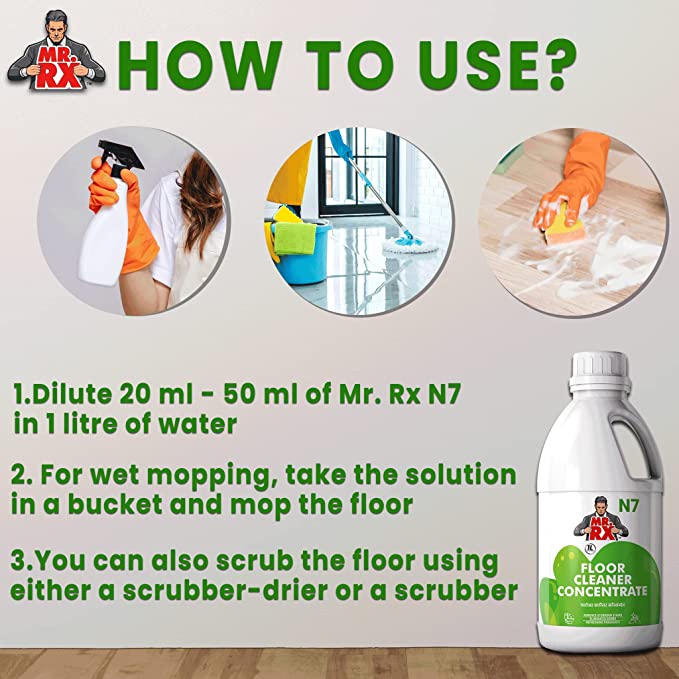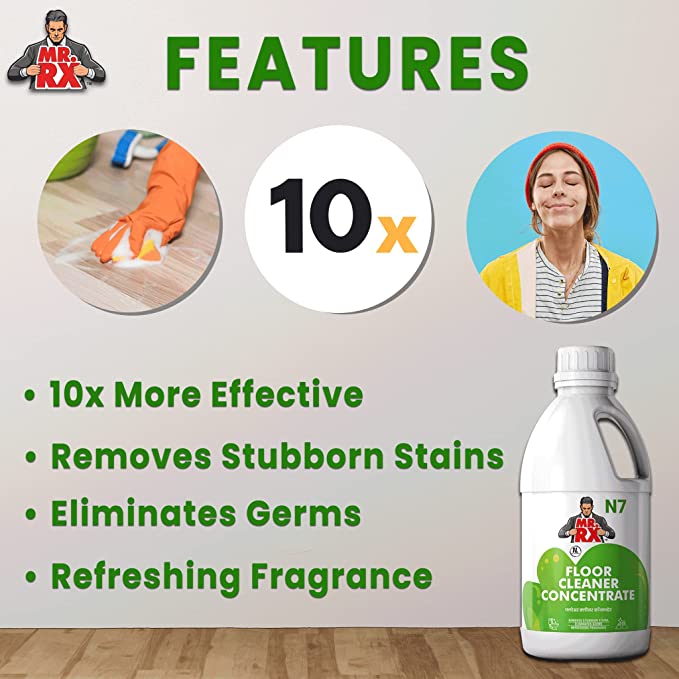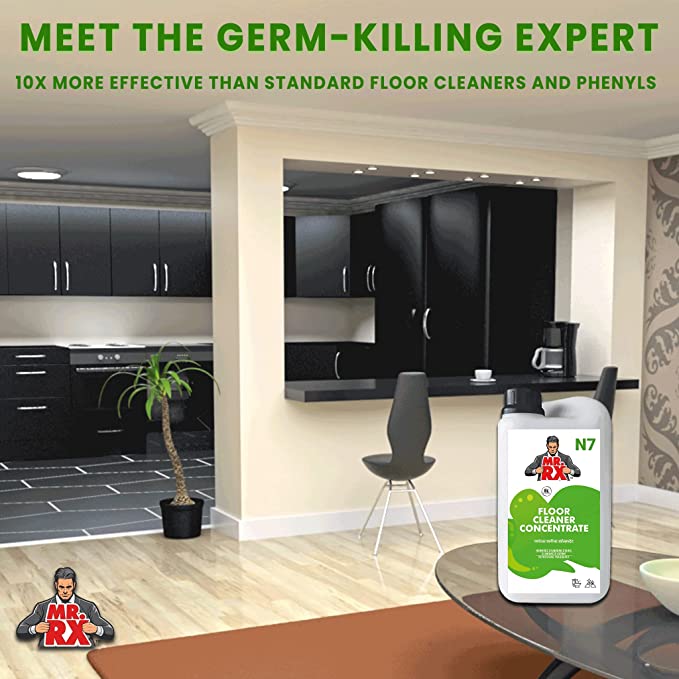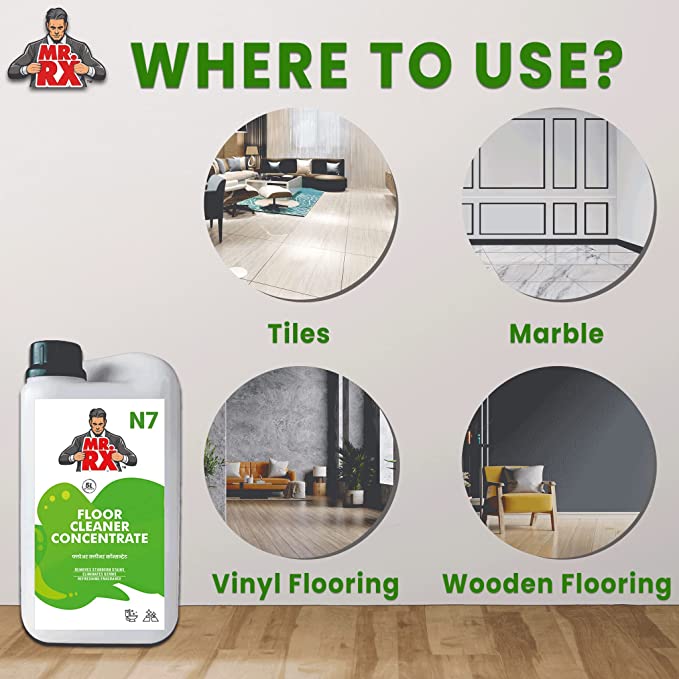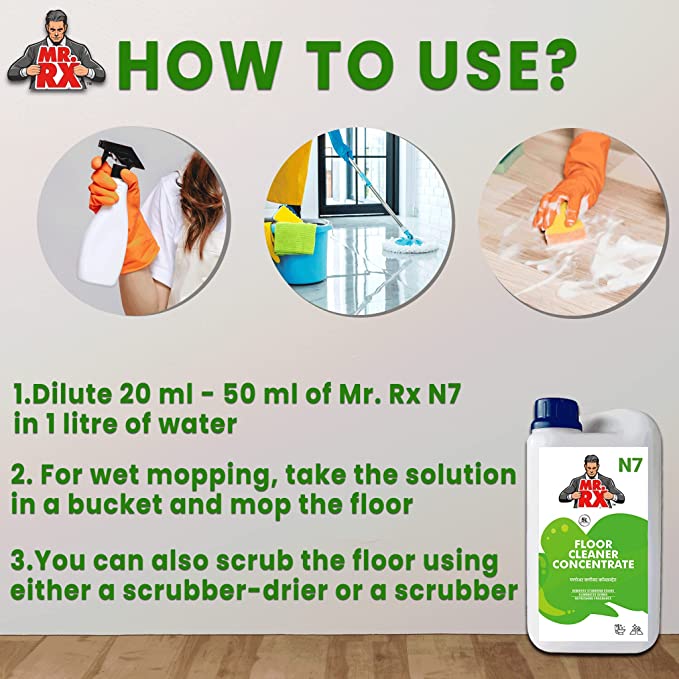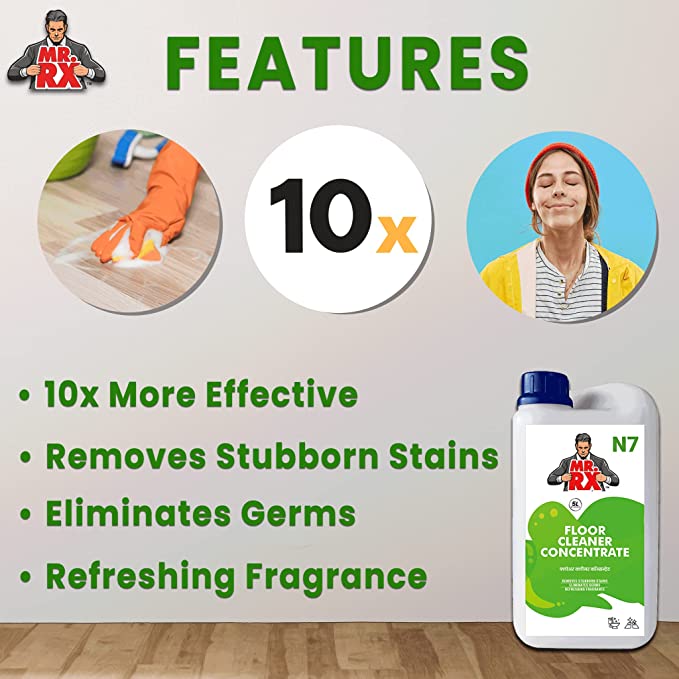 WHY: Mr. RX N7 Floor Cleaner has a unique formula that eliminates all germs in under a minute. It is 10 times more effective than standard floor cleaners and phenyls. It takes out tough stains with a mild, pleasing scent for a hygienic home and workspace.

WHERE: Use on floors and tiles for both wet mopping as well as for machine scrubbing.
HOW: Dilute 20 ml - 50 ml in 1 litre of water for light to heavy soiling. For wet mopping, take the solution in a bucket and mop, taking care to rinse the mop frequently. You can also scrub the floor using either a scrubber-drier or a scrubber. Use a wet vacuum cleaner to remove the dirty solution from the floor or let it air dry.

SAFETY INSTRUCTIONS: Keep away from food and beverages. Change all contaminated clothing. Wash hands during breaks and at the end of the work. Avoid contact with eyes and skin. Rinse and dry hands after use. For prolonged contact, protection for the skin may be necessary. The use of safety glasses is recommended in those cases where handling the undiluted product involves a risk of splashing.

Mr.RX by ZYAX: We manufacture an extensive range of products for the automotive, heavy industry, and residential consumers with a vision to create non-dangerous but equally effective chemicals. Our chemists constantly investigate scientific technology that could produce safer alternatives. Explore our cleaning care range of Mr. RX N1-N9 specialised products for cleaner, shinier homes, and workspaces.