Mr. RX
Regular price
Rs. 600.00
Sale price
Rs. 535.00
Unit price
per
Sale
Sold out
Mr. RX N4 is a ready to use product. Formulated with silicone oils and conditioners, it nourishes, protects and revitalises the appearance of furniture, leaving behind a healthy radiance that looks like new again.
Share
View full details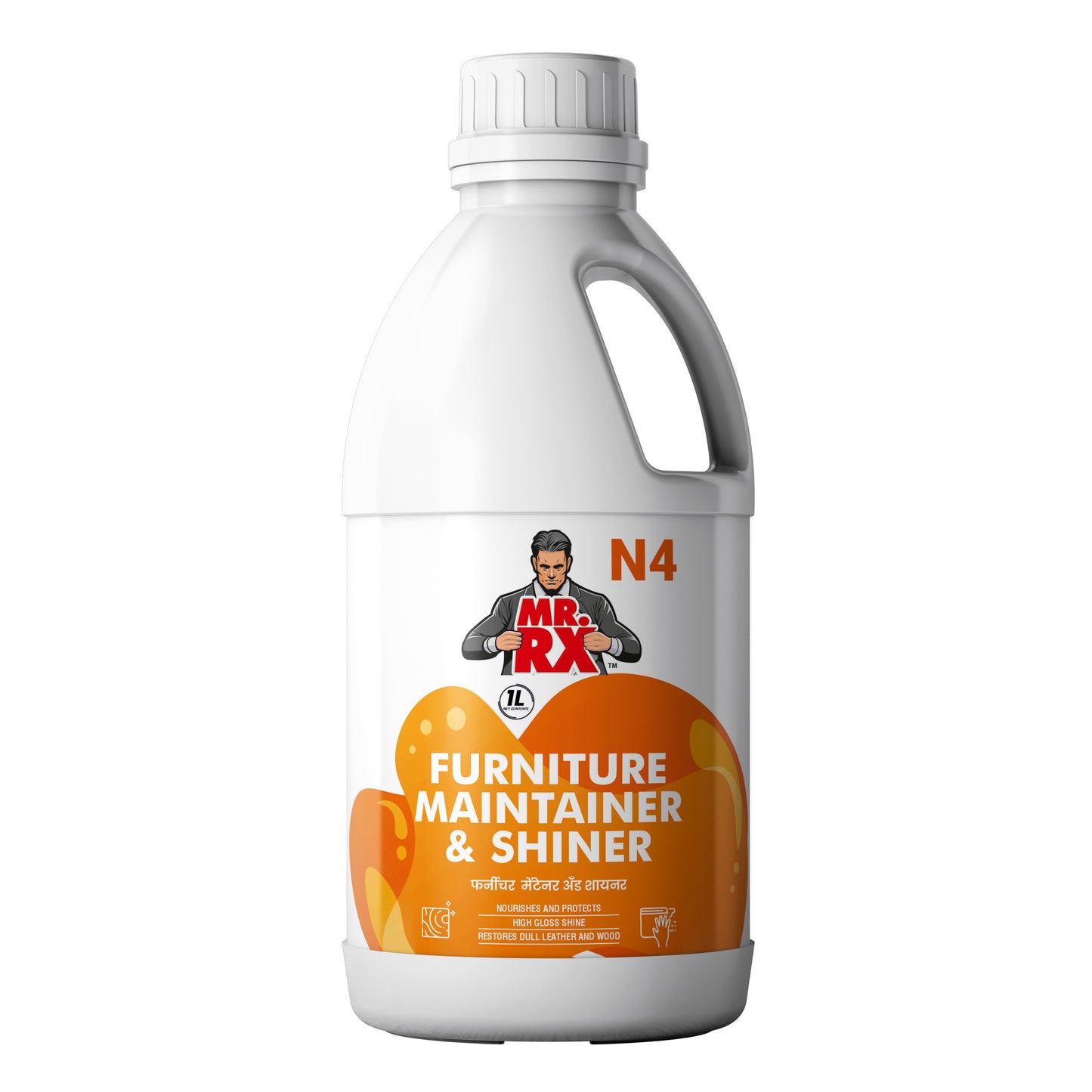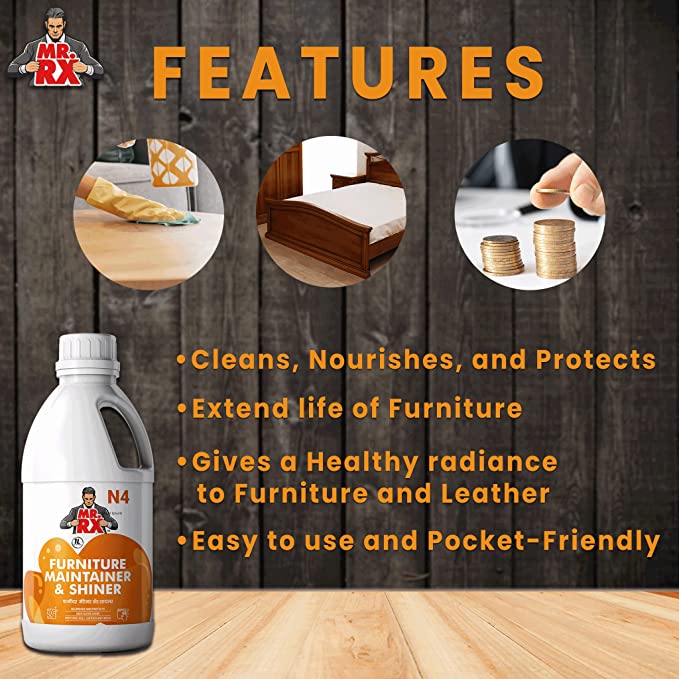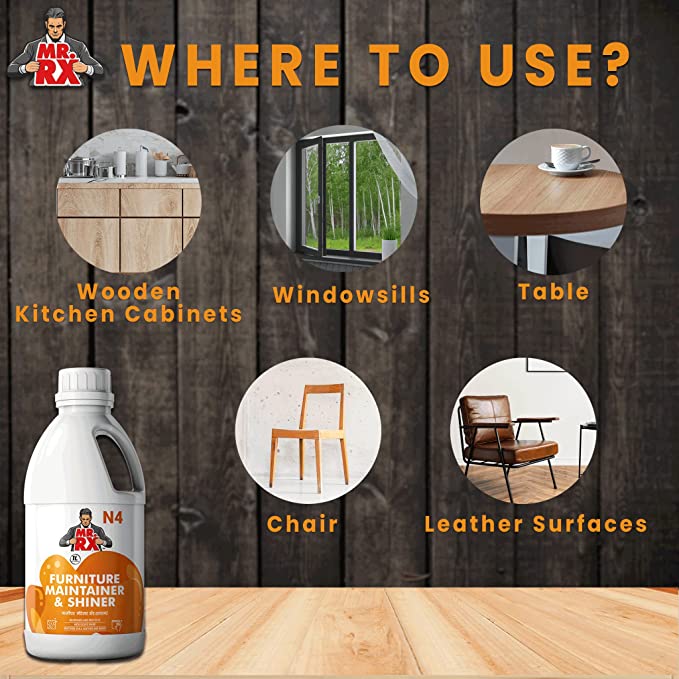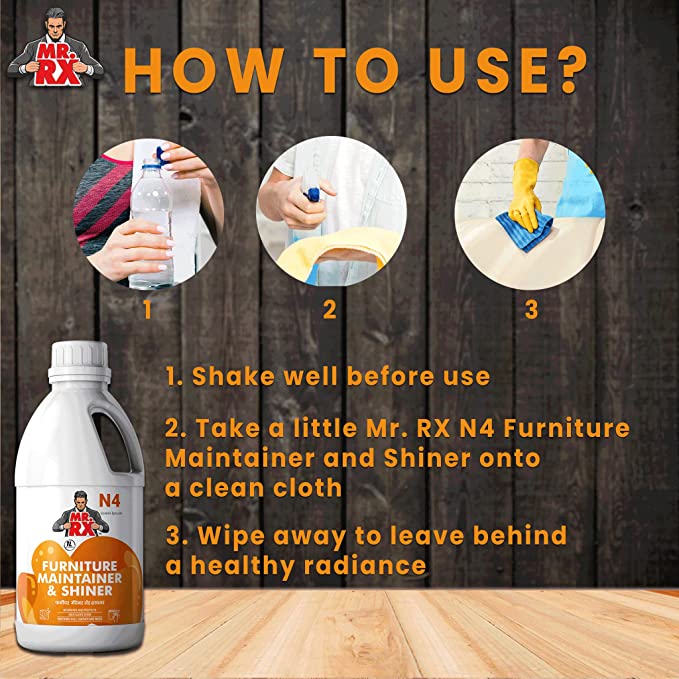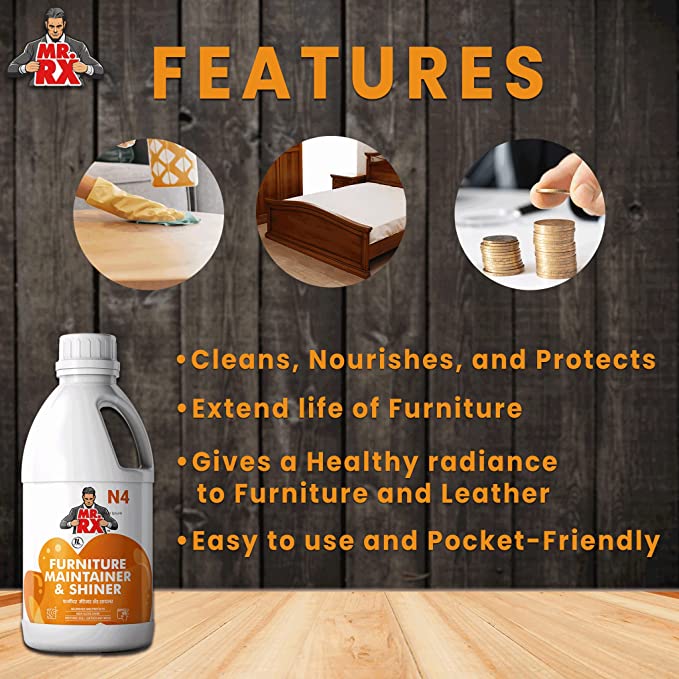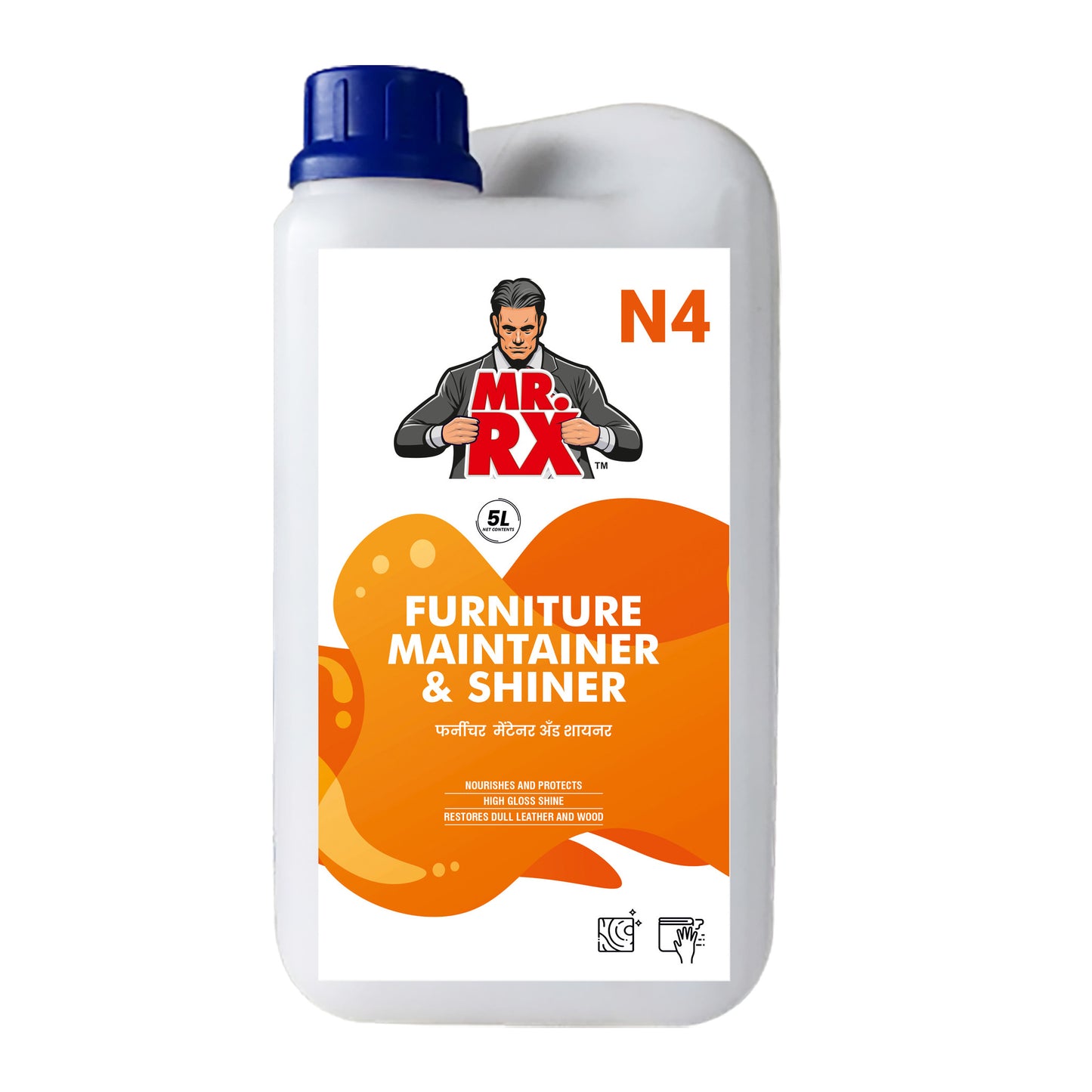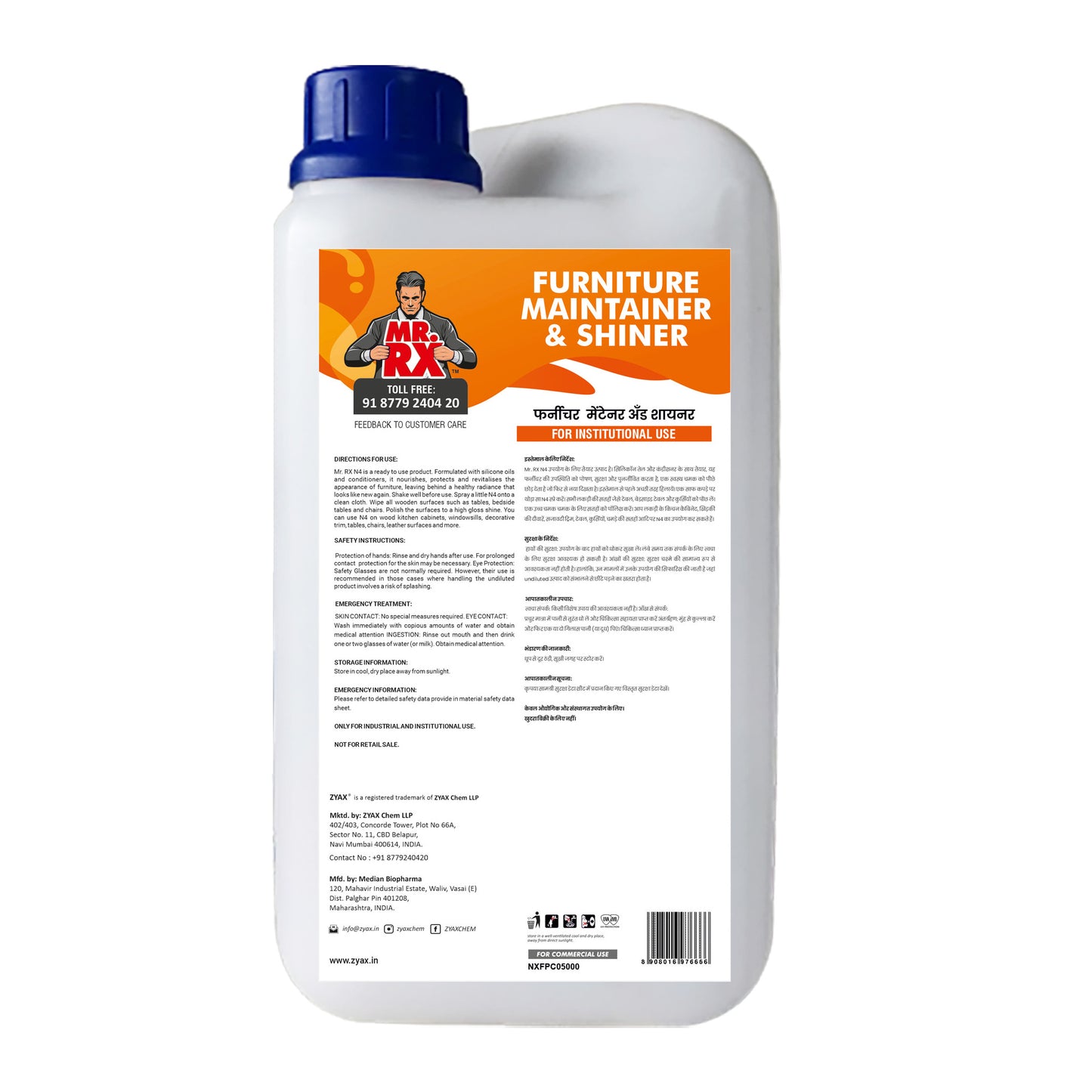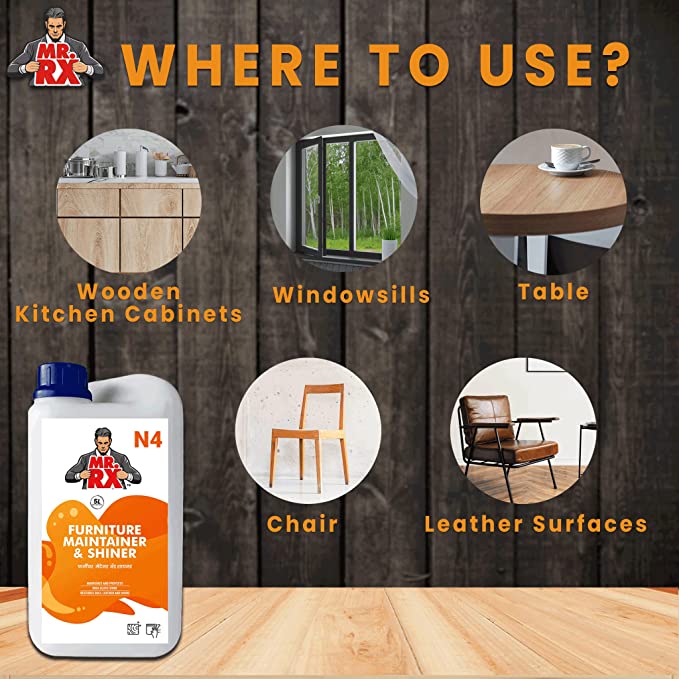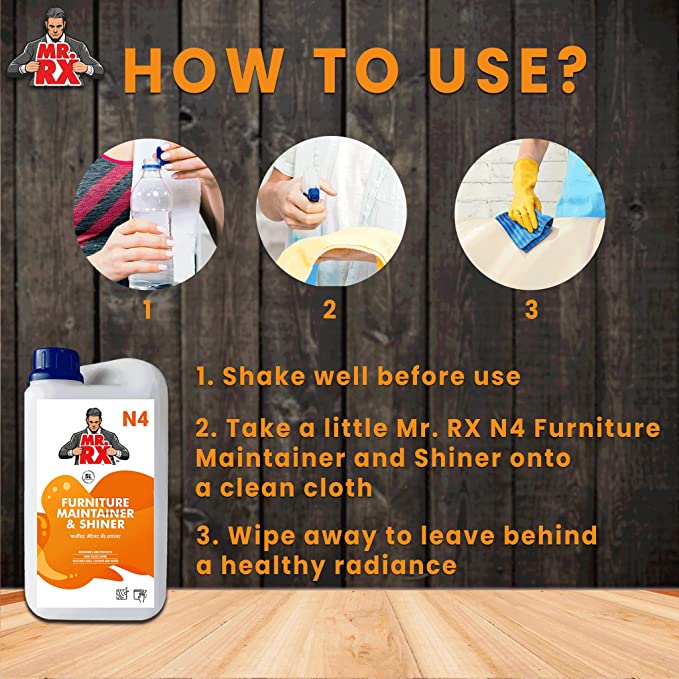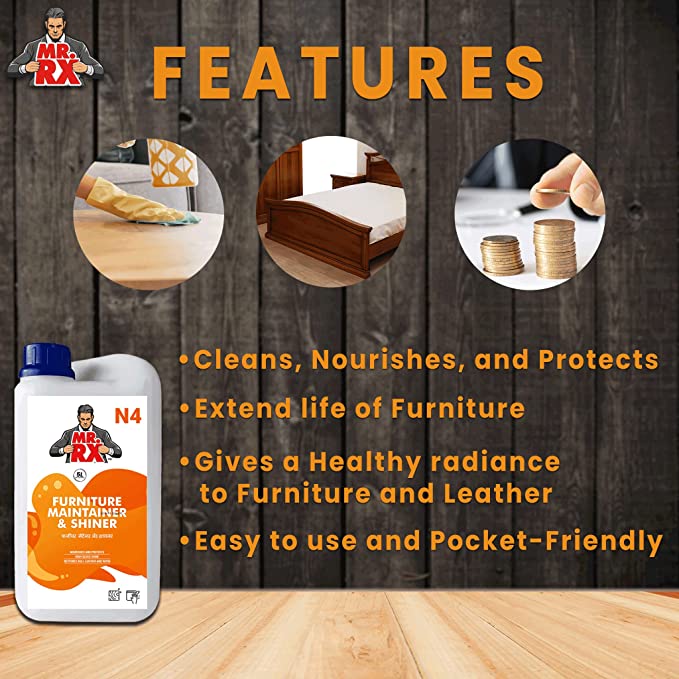 WHY: Mr. RX N4 Furniture Maintainer & Shiner is a product formulated for the maintenance of wooden furniture. It is easy to apply and ideal for day-to-day use. When used daily, it cleans and leaves a profound, lustrous sheen on the wooden furniture. Apart from lending lustre to your furniture, it lends protection and also extends the life of your furniture.

WHERE: Use on all wooden surfaces such as tables, bedside tables, and chairs. Polish the surfaces to a high gloss shine. You can use Mr. RX N4 Furniture Maintainer & Shiner on wood kitchen cabinets, windowsills, decorative trim, tables, chairs, leather surfaces, and more.

HOW: Shake well before use. Spray a little Mr. RX N4 Furniture Maintainer & Shiner onto a clean cloth. Wipe to leave behind a healthy radiance that make your furniture look new again.

SAFETY INSTRUCTIONS: Rinse and dry hands after use. For prolonged contact, protection for the skin is required. The use of safety glasses is recommended in those cases where handling the undiluted product involves a risk of splashing into the eyes.

Mr. RX by ZYAX: We manufacture an extensive range of products for the automotive, heavy industry, and residential consumers with a vision to create non-dangerous but equally effective chemicals. Our chemists constantly investigate scientific technology that could produce safer alternatives. Explore our cleaning care range of Mr. RX N1-N9 specialised products for cleaner, shinier homes, and workspaces.