Ivy & Lane
Regular price
Sale price
Rs. 450.00
Unit price
per
Sale
Sold out
Introducing Ivy & Lane Peppermint Essential Oil, a pure and invigorating botanical extract crafted for natural wellness. Sourced from premium Mentha piperita plants, this steam-distilled oil boasts a refreshing, minty aroma that revitalizes the senses. Known for its therapeutic properties, it offers a myriad of benefits, from soothing headaches to aiding digestion. With its versatile applications in aromatherapy, massage, and DIY skincare, Ivy & Lane Peppermint Essential Oil is a must-have for those seeking a holistic approach to well-being. Elevate your self-care routine with this exceptional, 100% pure essential oi
Share
View full details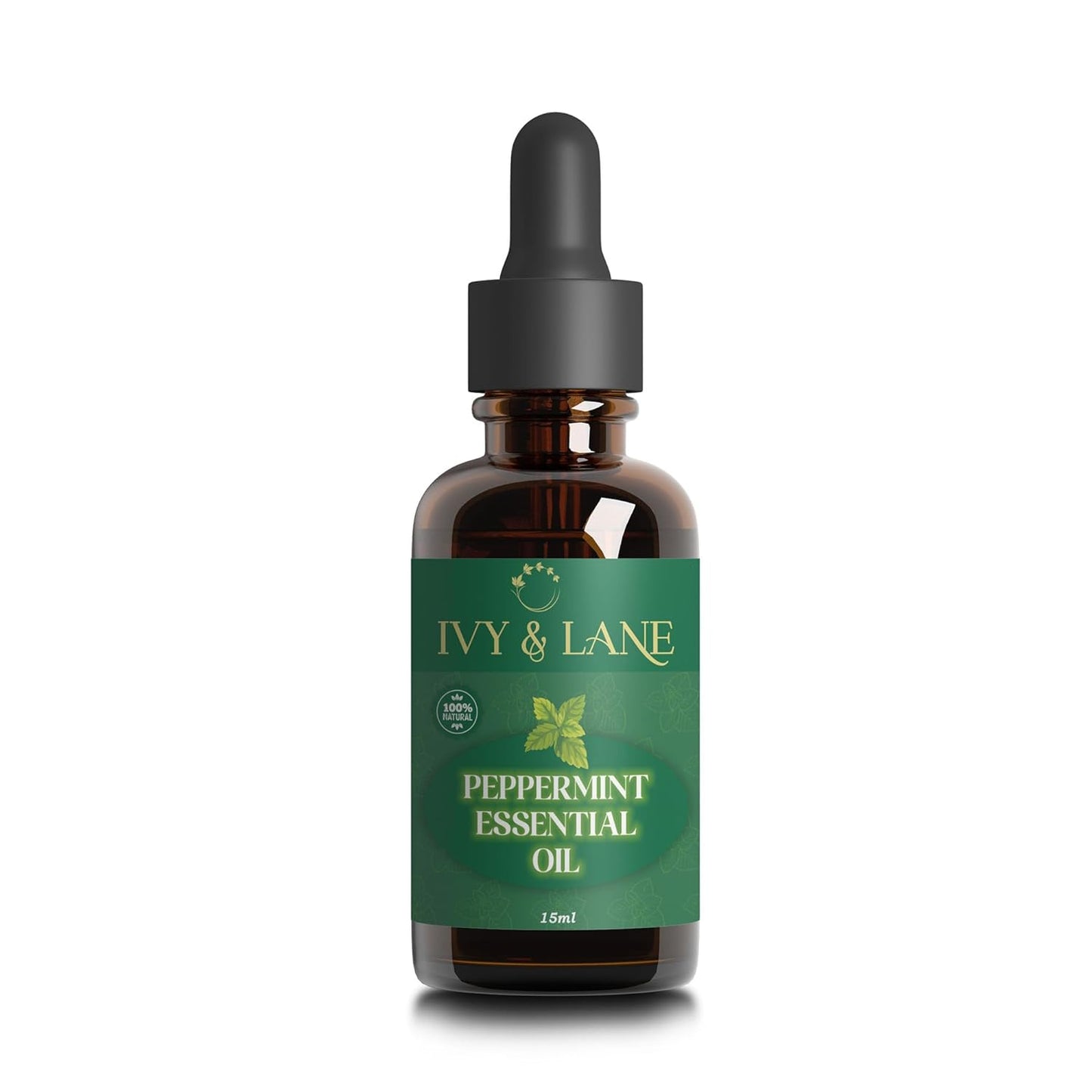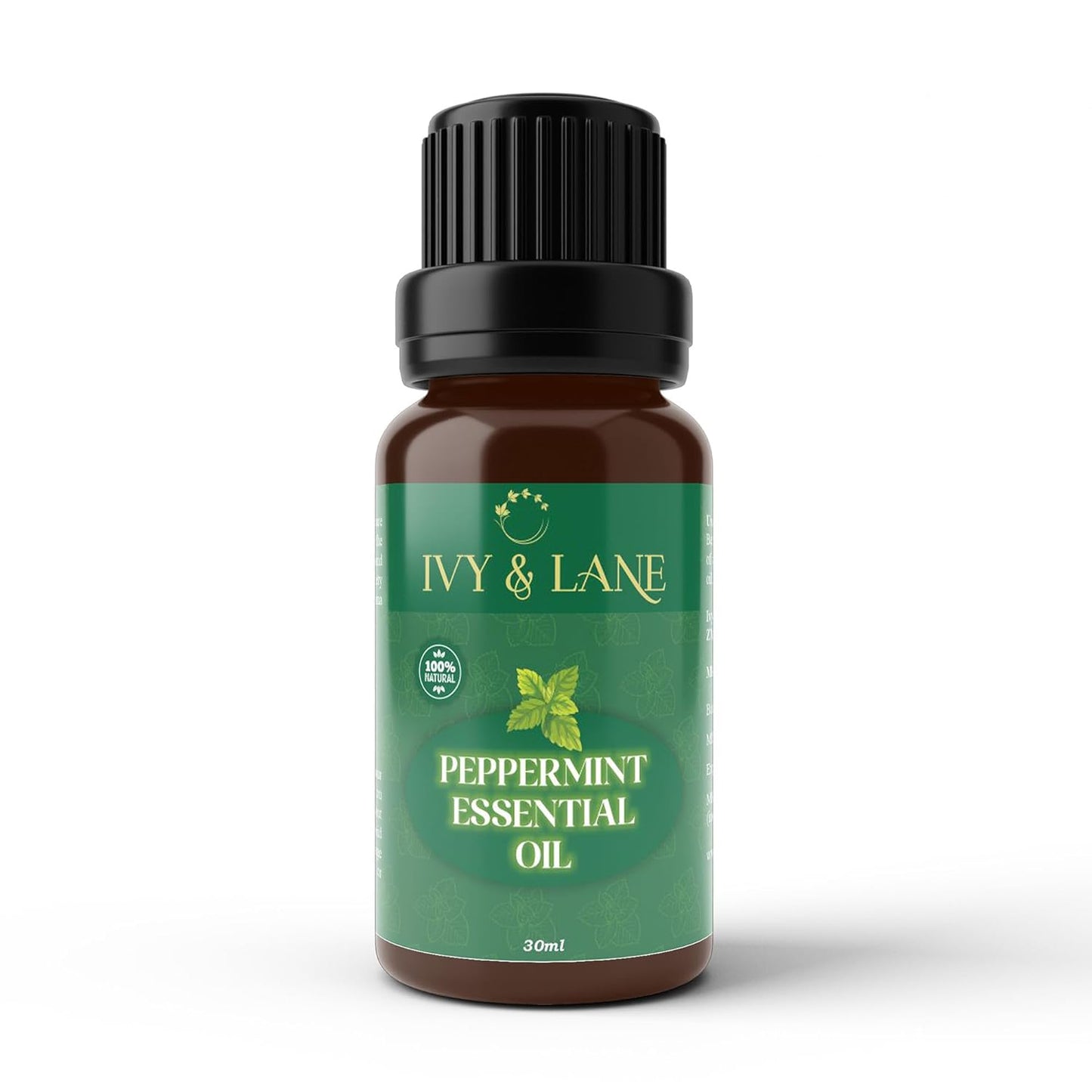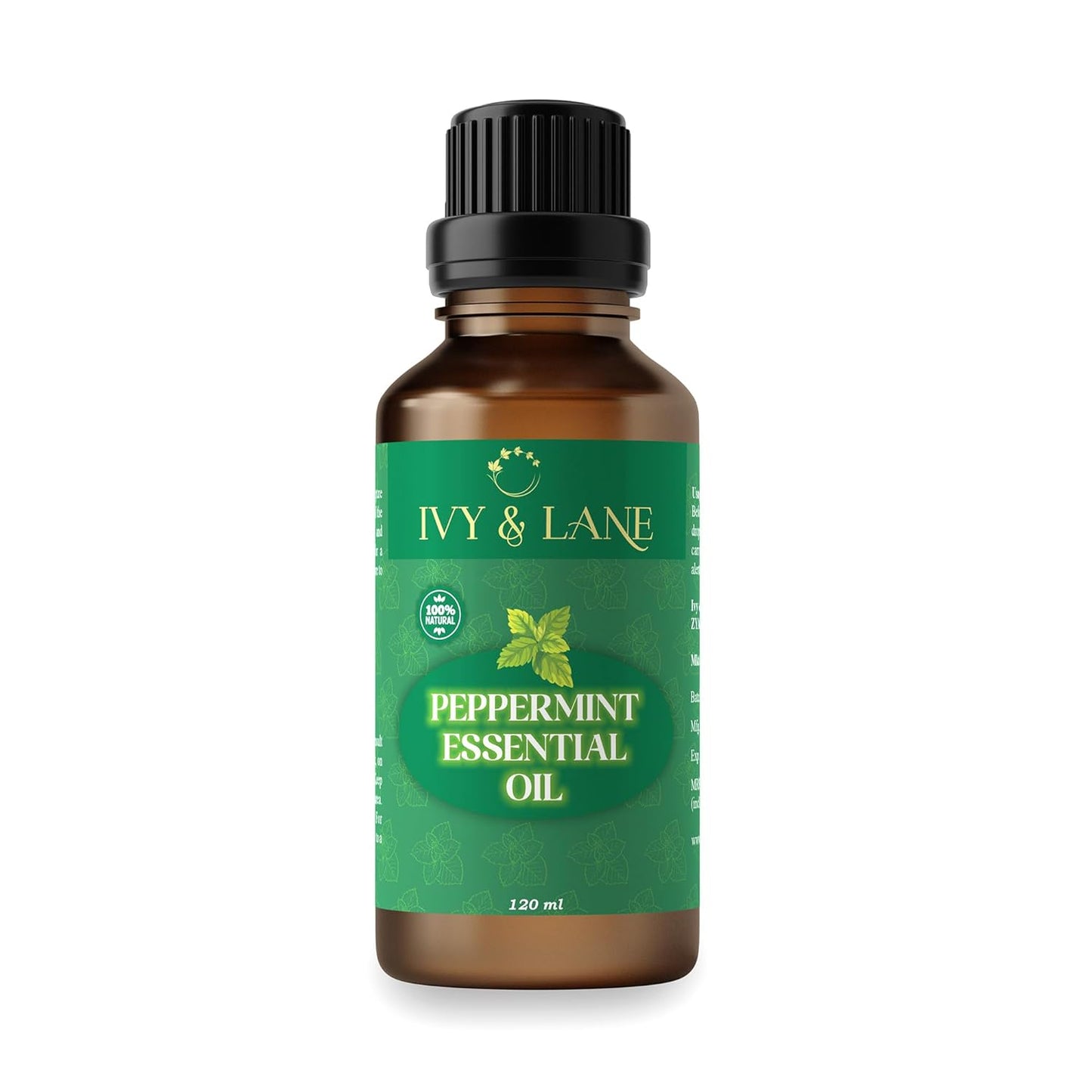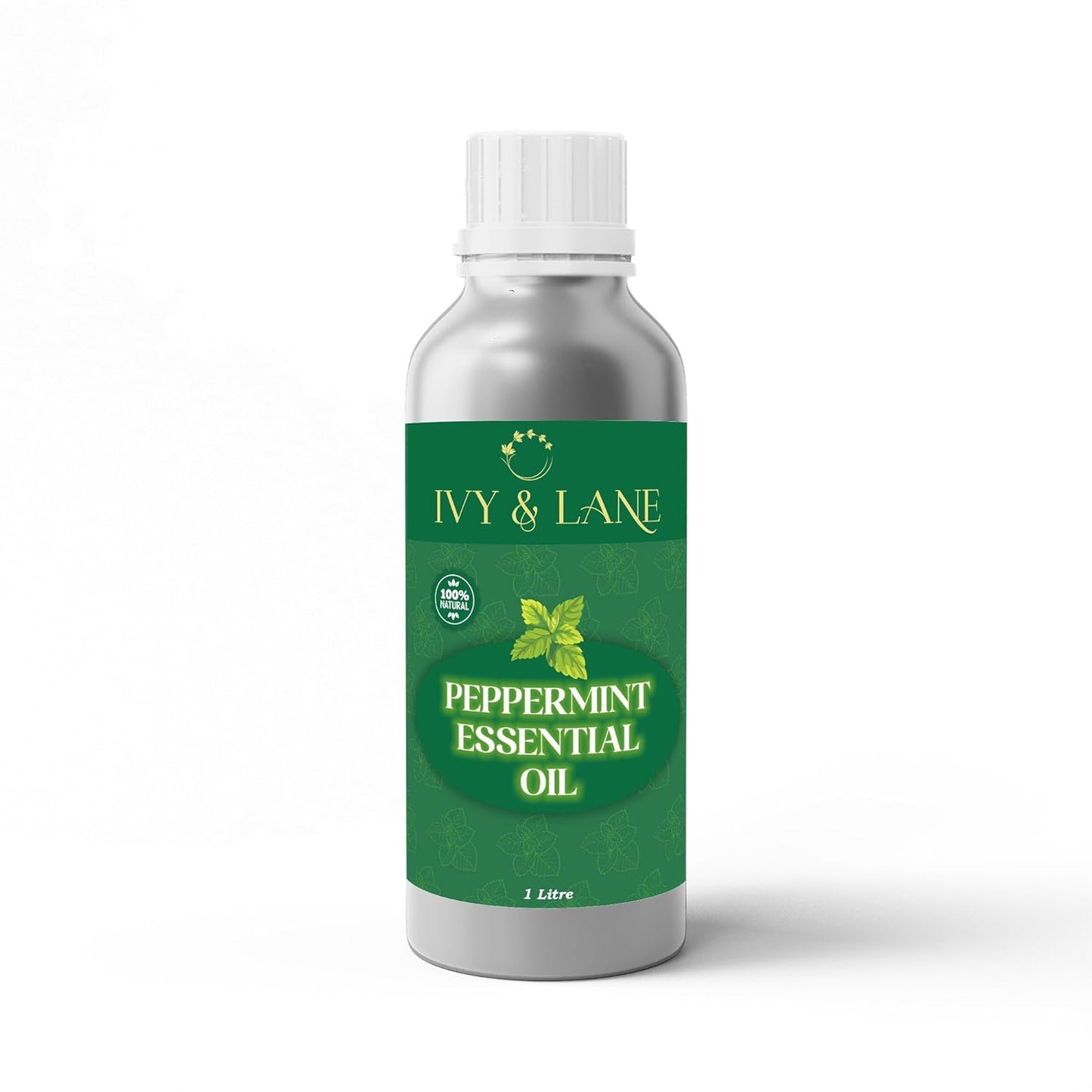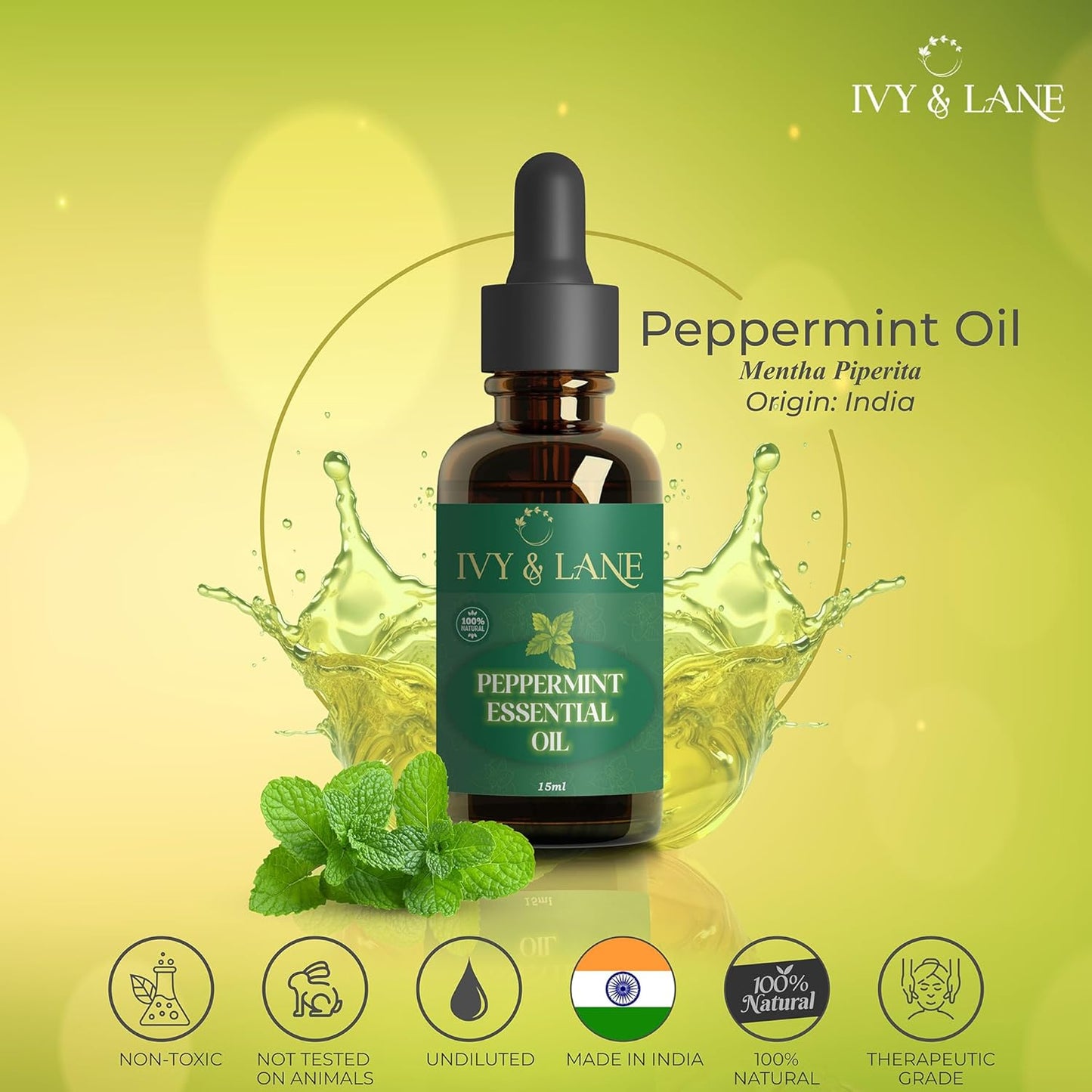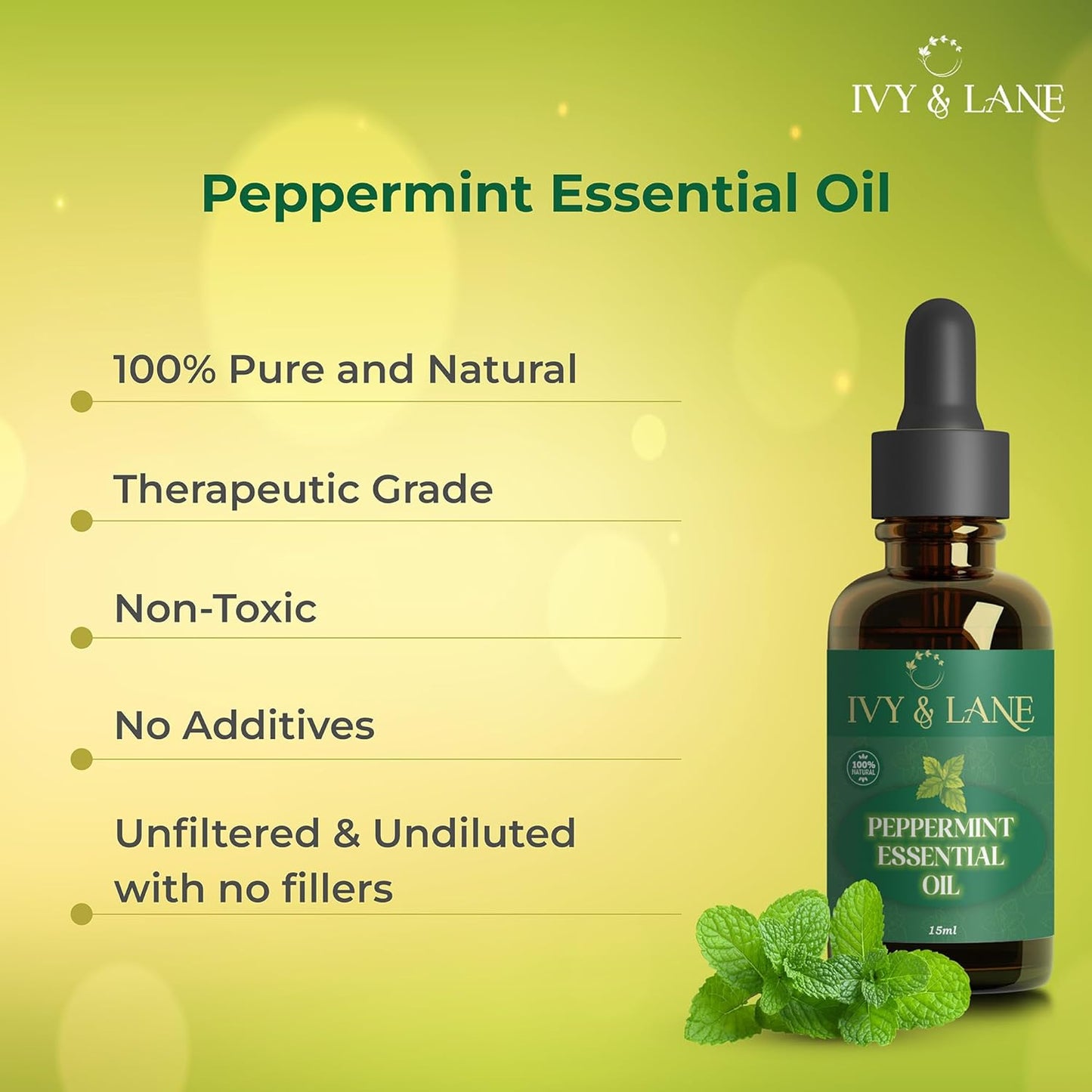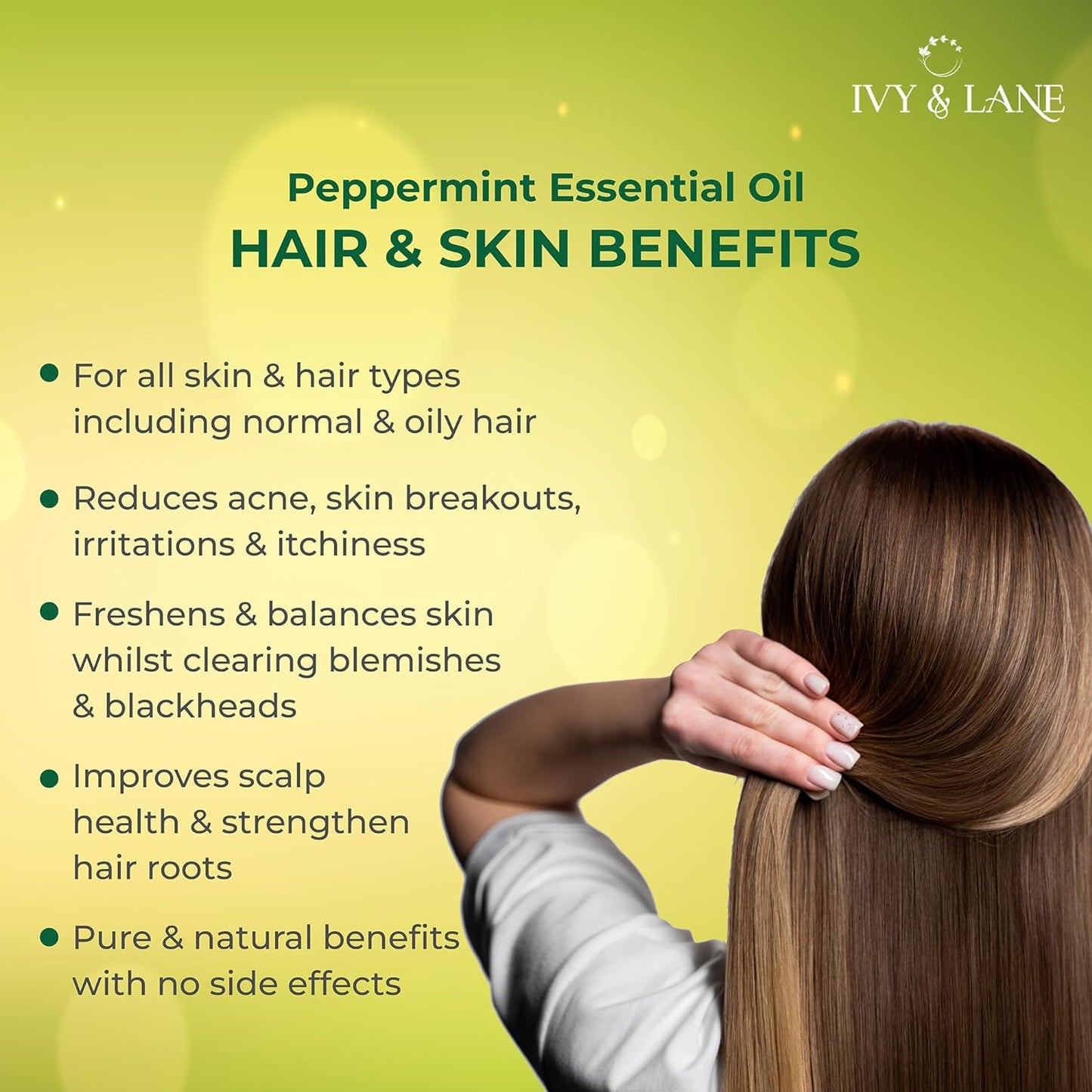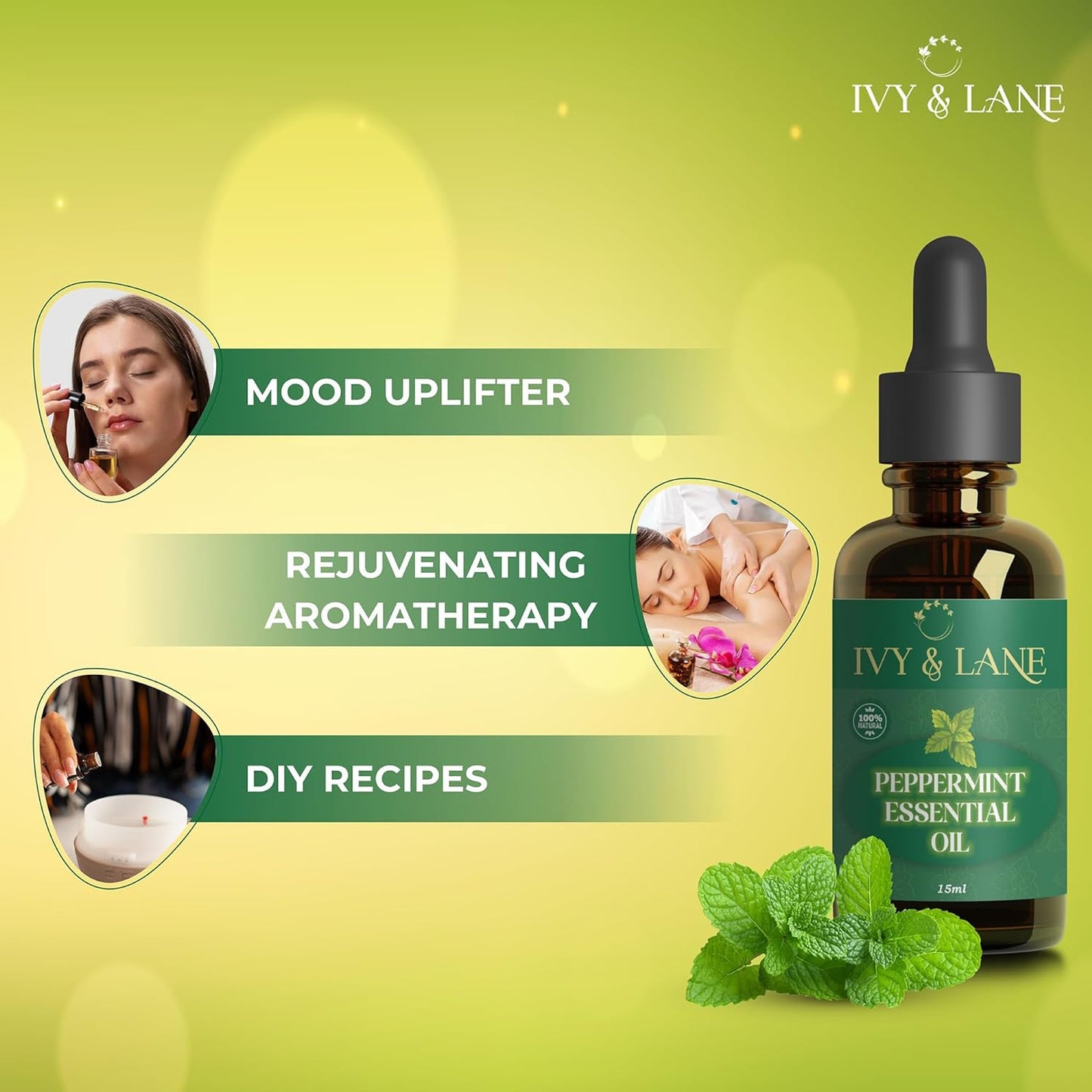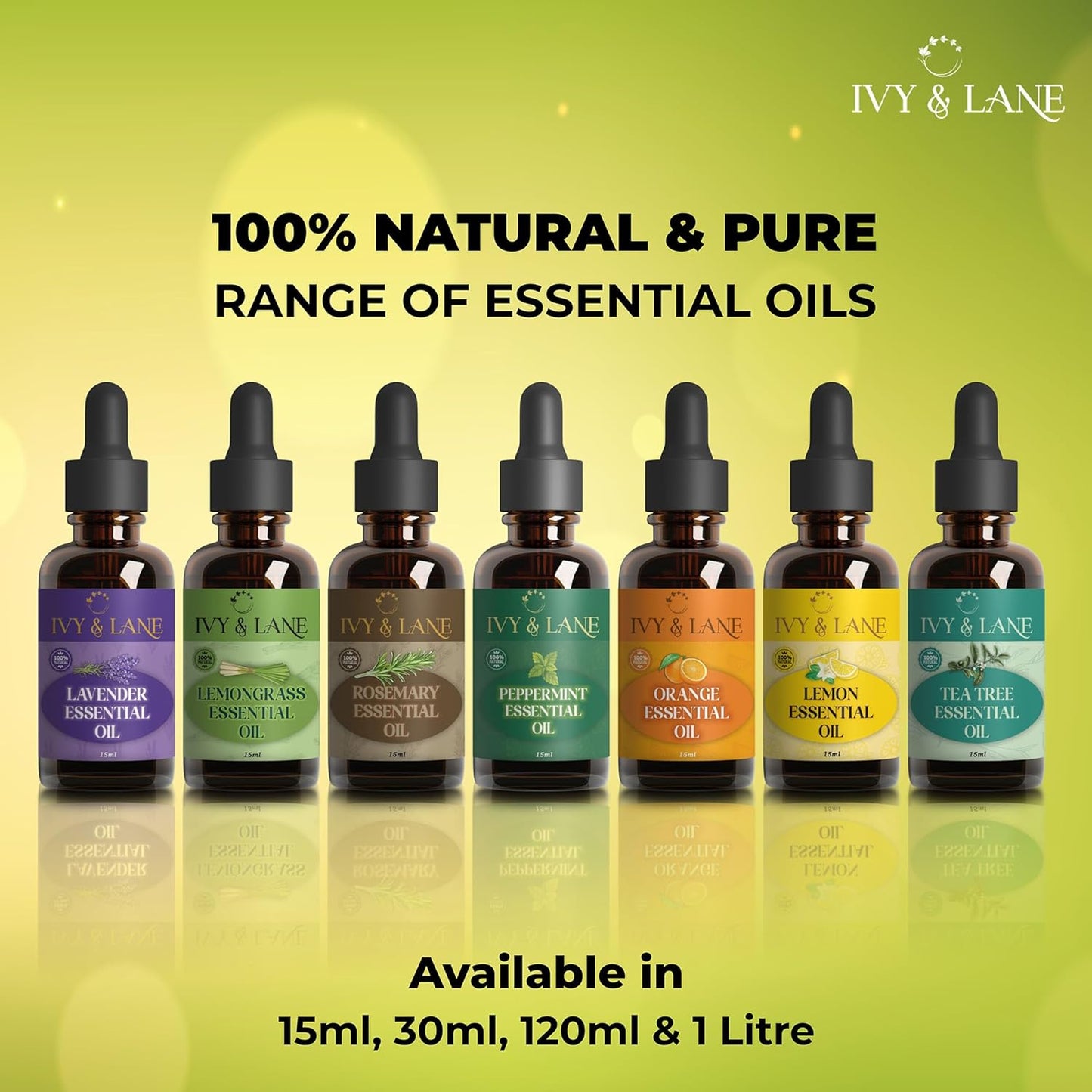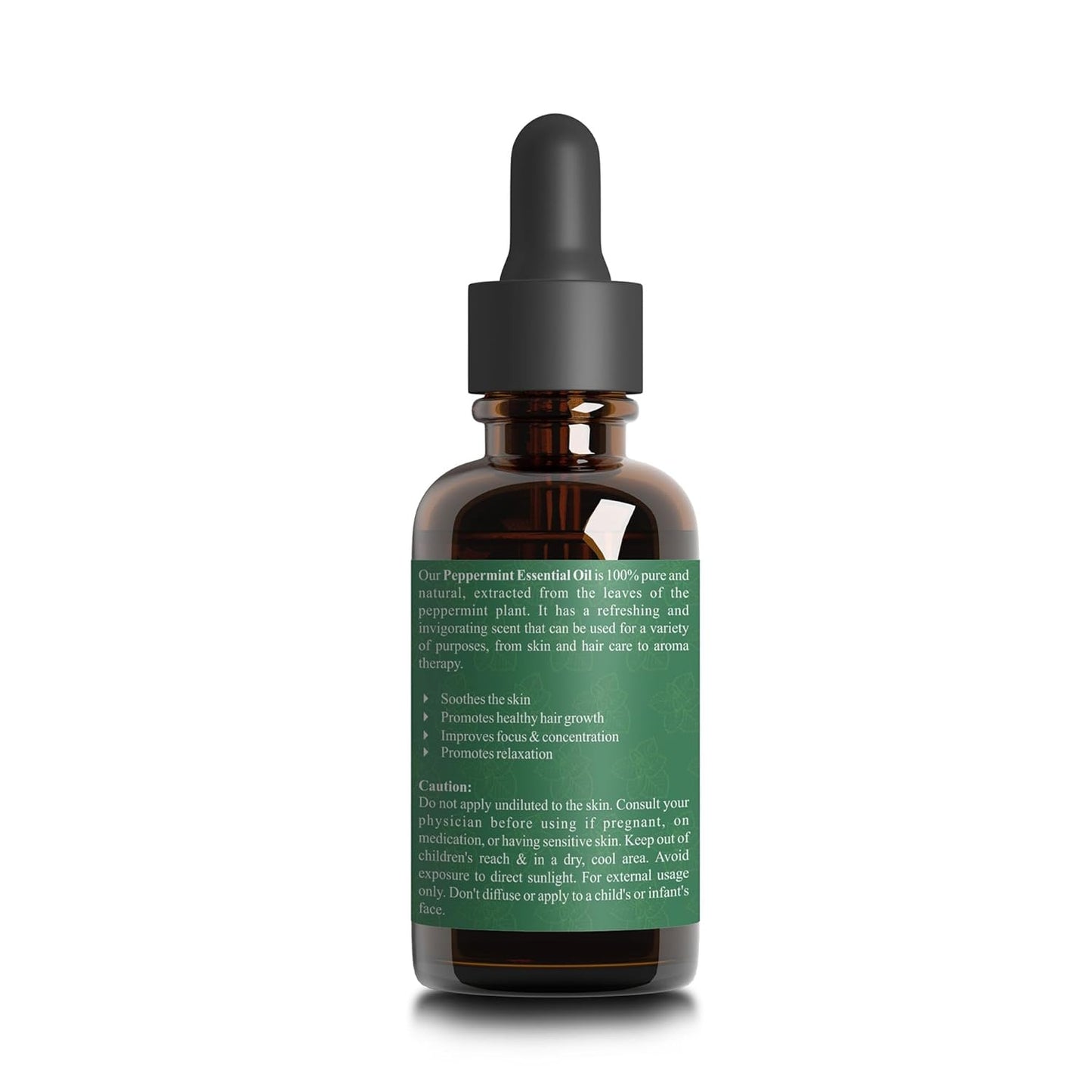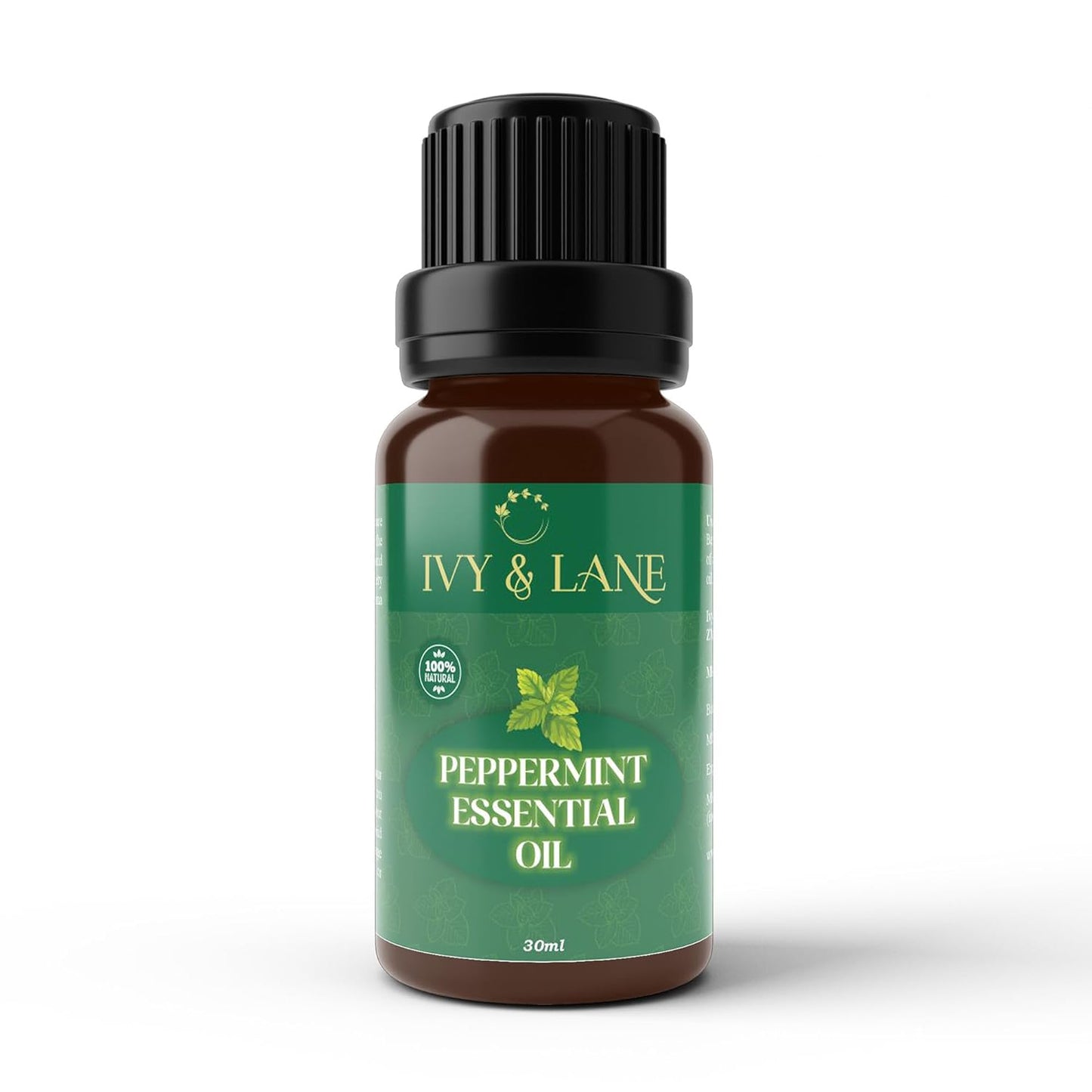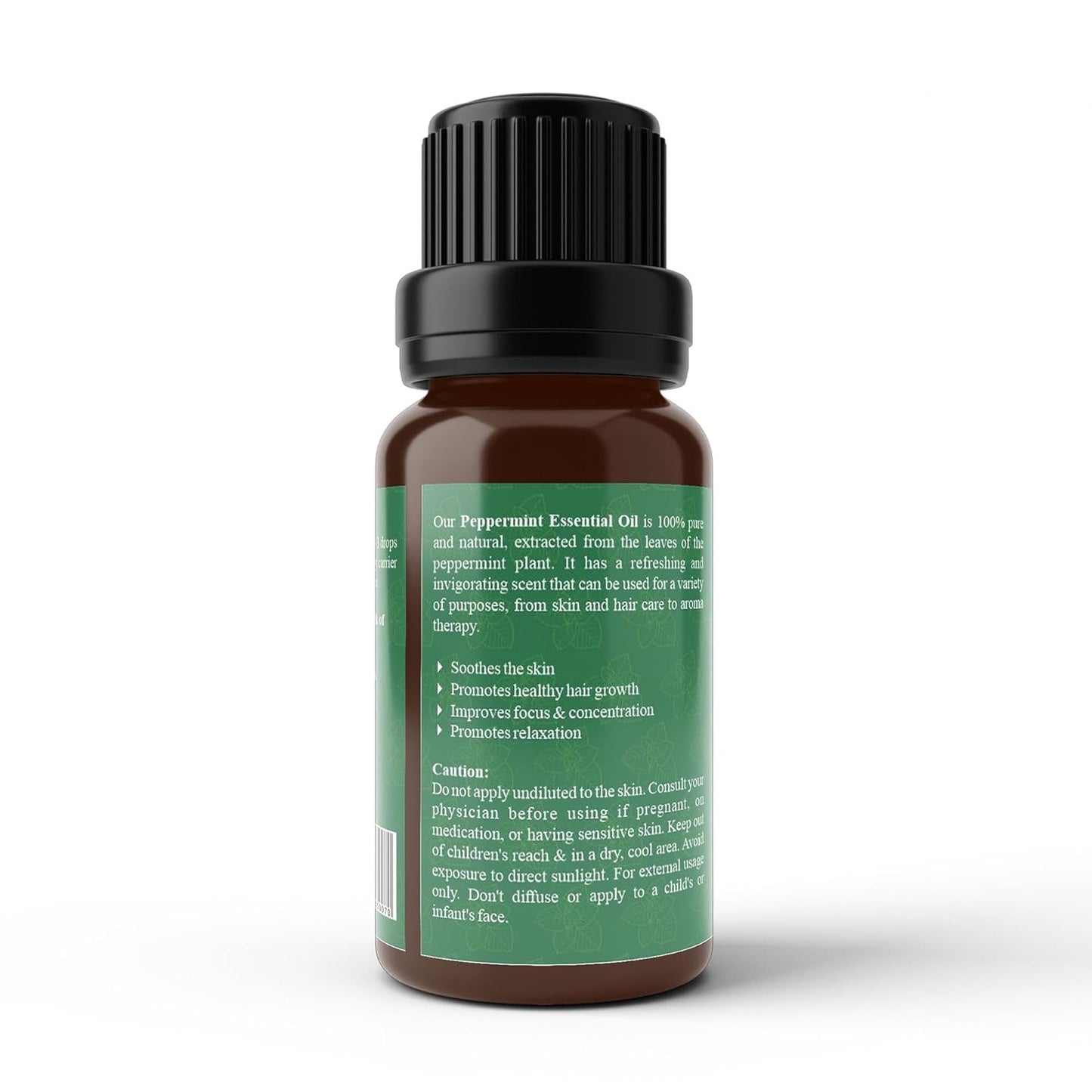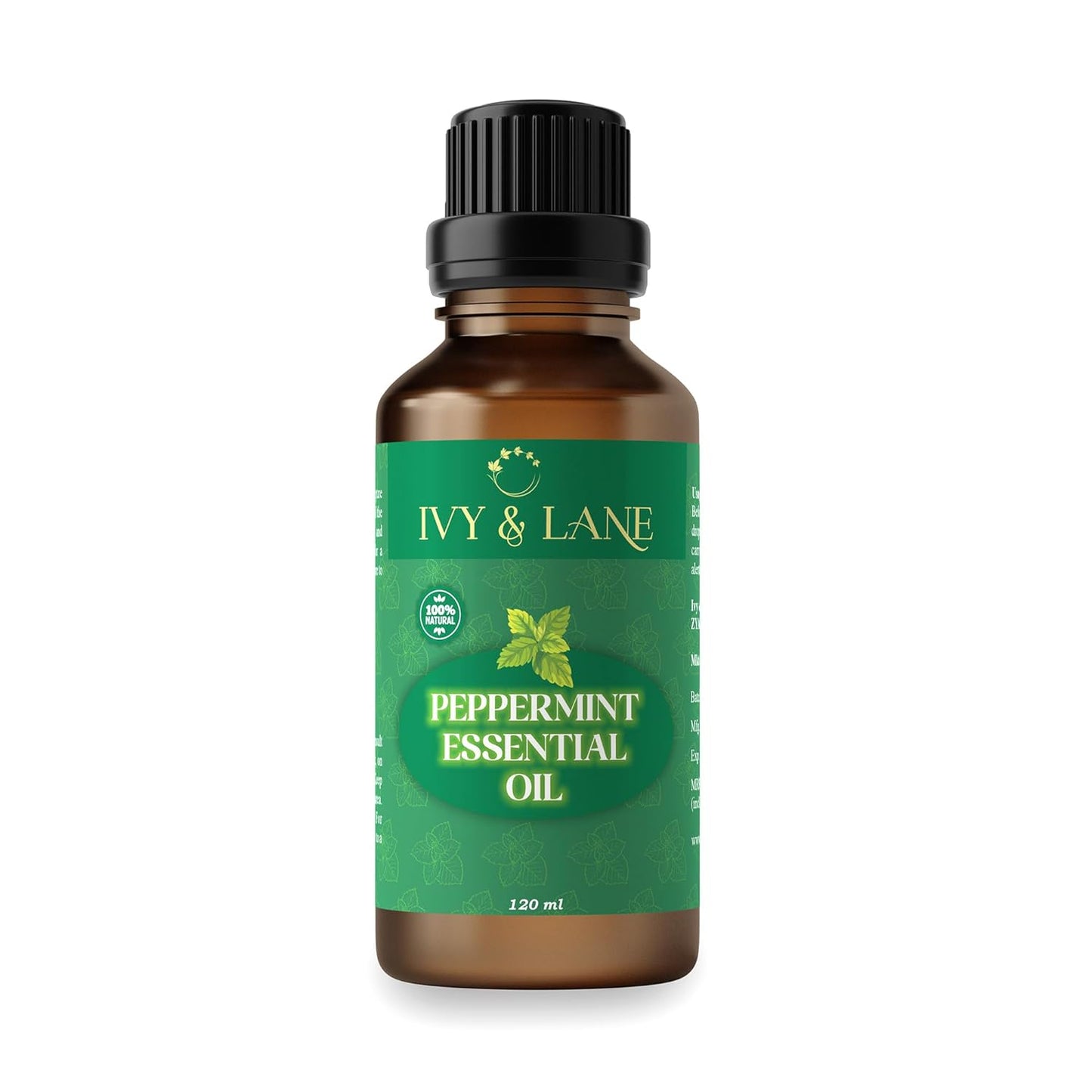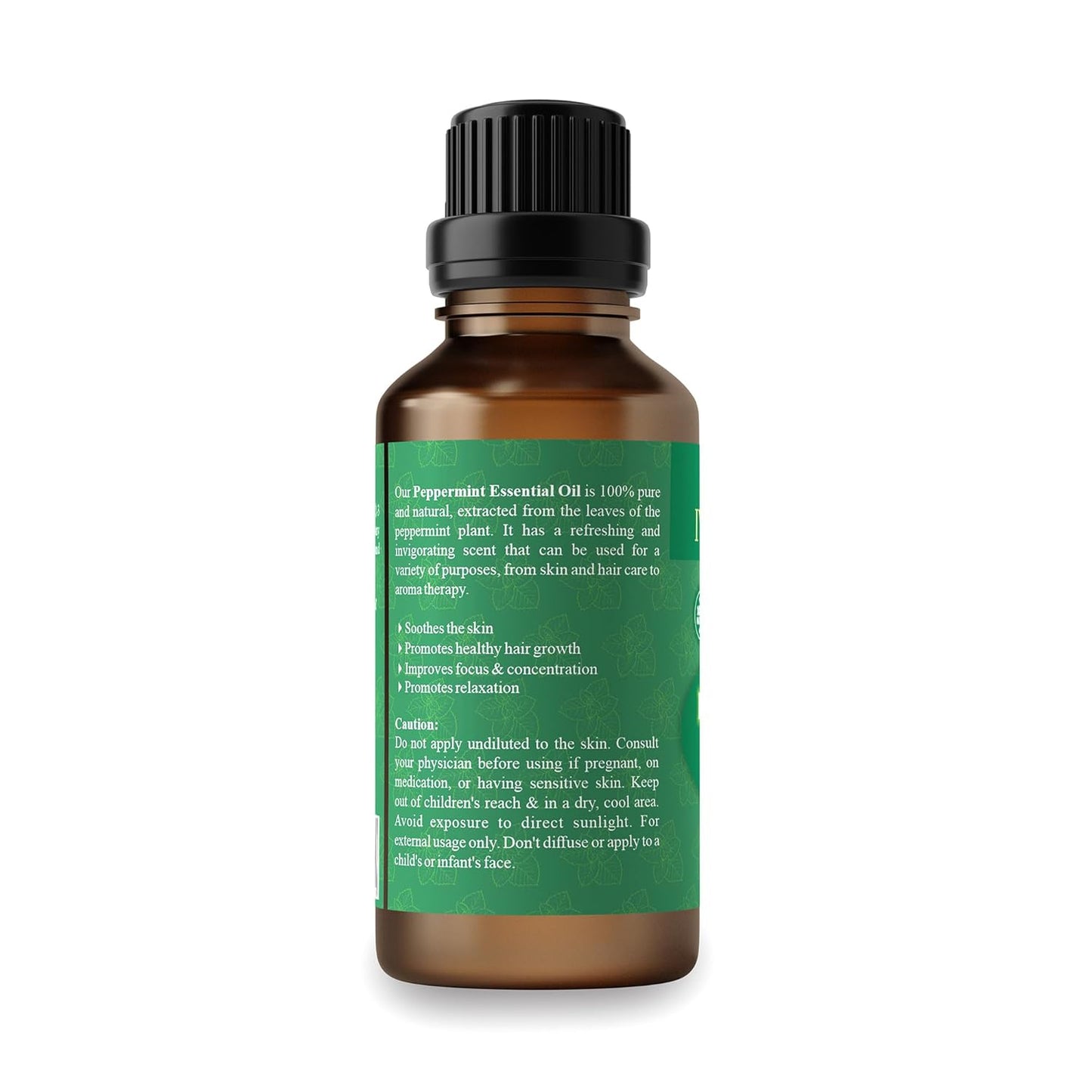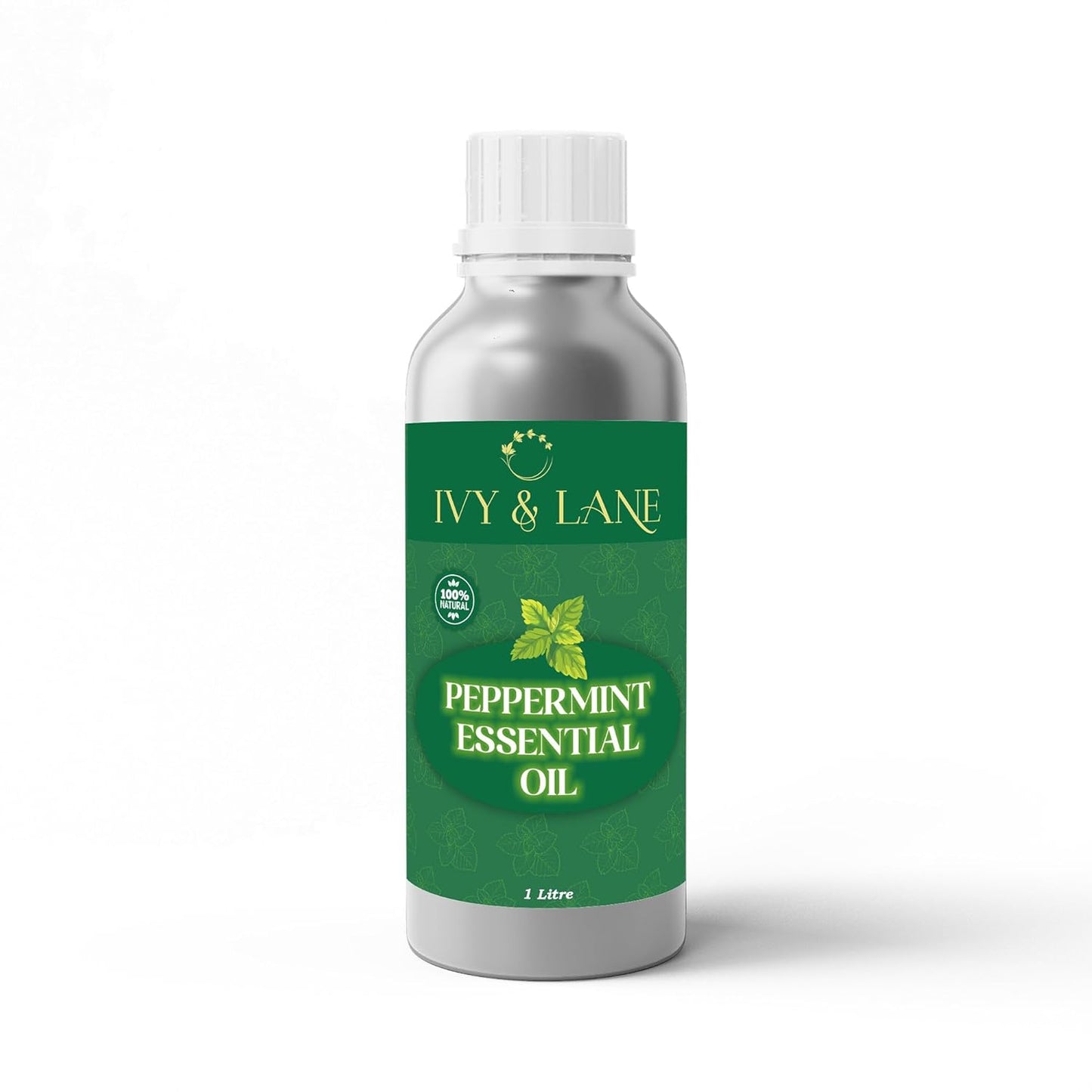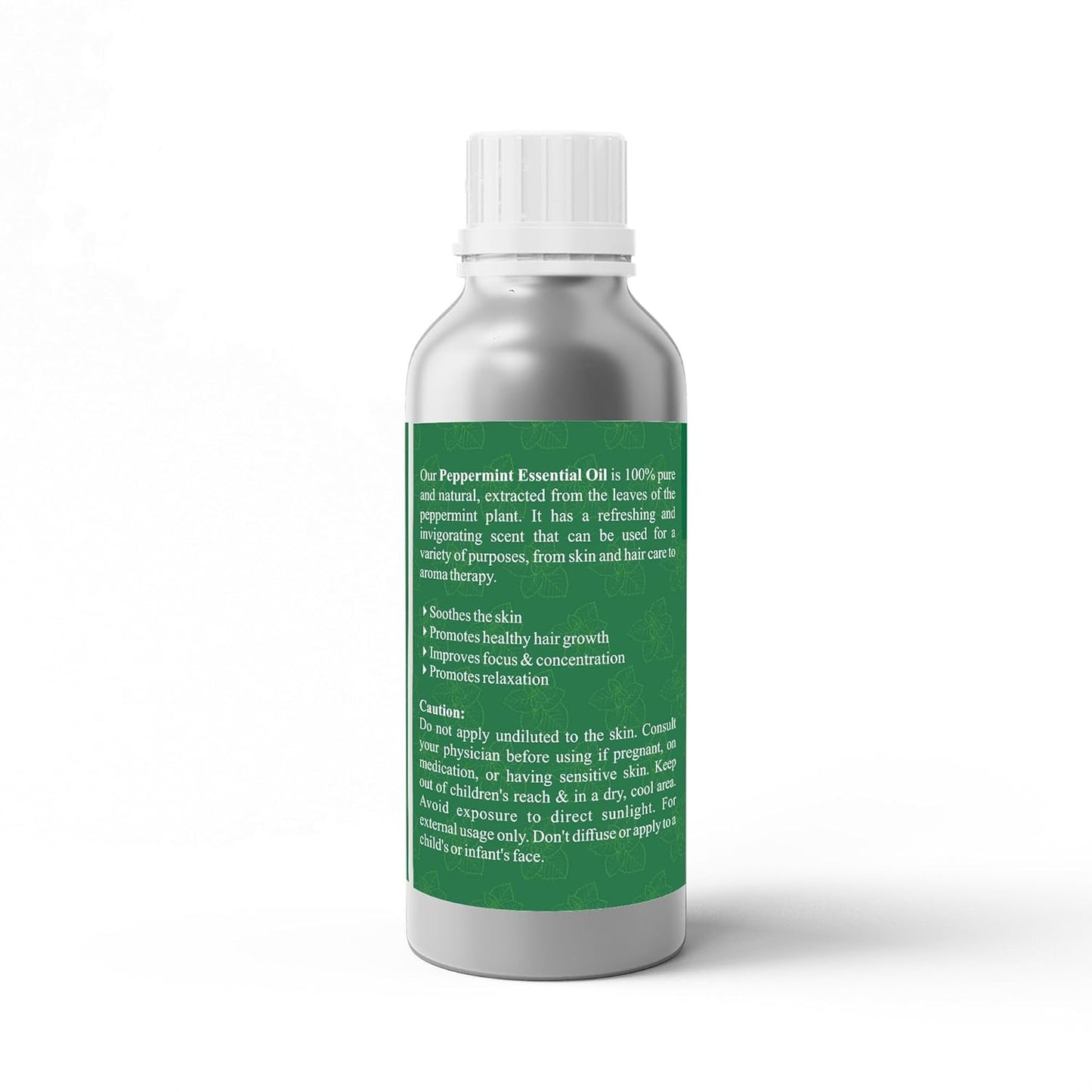 Introducing Ivy & Lane Peppermint Essential Oil, a pure and invigorating botanical extract crafted for natural wellness. Sourced from premium Mentha piperita plants, this steam-distilled oil boasts a refreshing, minty aroma that revitalizes the senses. Known for its therapeutic properties, it offers a myriad of benefits, from soothing headaches to aiding digestion. With its versatile applications in aromatherapy, massage, and DIY skincare, Ivy & Lane Peppermint Essential Oil is a must-have for those seeking a holistic approach to well-being. Elevate your self-care routine with this exceptional, 100% pure essential oil.
BENEFITS: Peppermint essential oil offers numerous benefits, including relieving headaches, easing digestive discomfort, and promoting mental clarity. Its invigorating scent also boosts energy and soothes muscle tension.

AROMATIC NOTE: Peppermint essential oil boasts a sharp, cool, and minty aroma. Its invigorating scent carries refreshing and uplifting notes, making it a popular choice for aromatherapy and natural remedies.

INGREDIENTS: Peppermint essential oil is derived from the leaves of the peppermint plant (Mentha x piperita) through steam distillation. Its primary components are menthol, menthone, and methyl acetate, contributing to its distinctive aroma and therapeutic properties.

HOW TO USE: Dilute a few drops of peppermint essential oil with a carrier oil and apply to temples for headache relief. Add to a diffuser for a refreshing aroma or massage onto sore muscles for relaxation. Always use sparingly and with caution.

PROCESSING METHOD: Peppermint essential oil is typically extracted through steam distillation of the plant's leaves and stems. This process captures the aromatic compounds, resulting in a potent and versatile oil.