Pool Maxx
Regular price
Rs. 1,199.00
Regular price
Rs. 1,400.00
Sale price
Rs. 1,199.00
Unit price
per
Sale
Sold out
Sparkle Maxx is a fast and effective concentrated water clarifier that helps in clearing the cloudy, dull, and hazy water from pools and spas without affecting the pH balance.
Share
View full details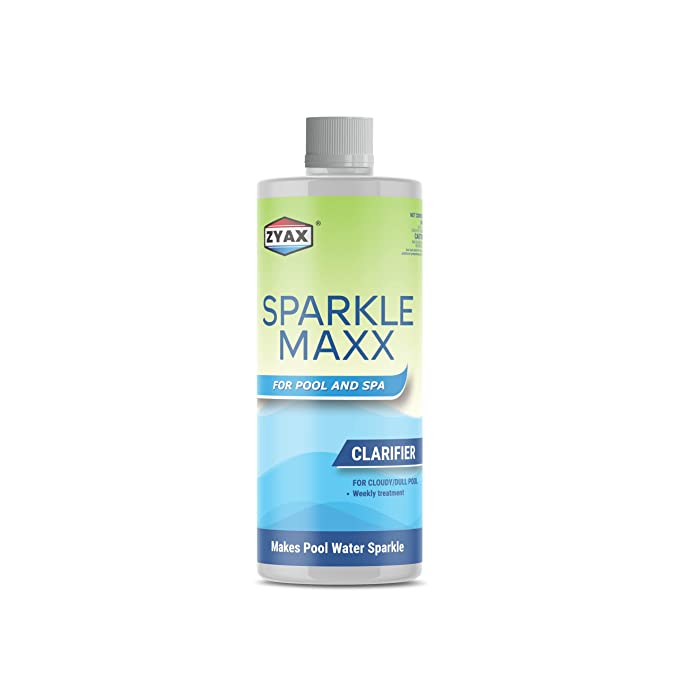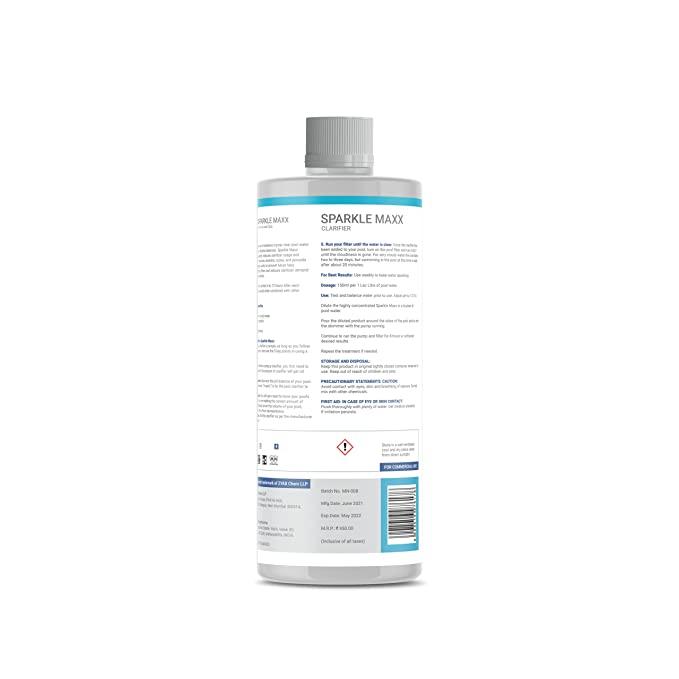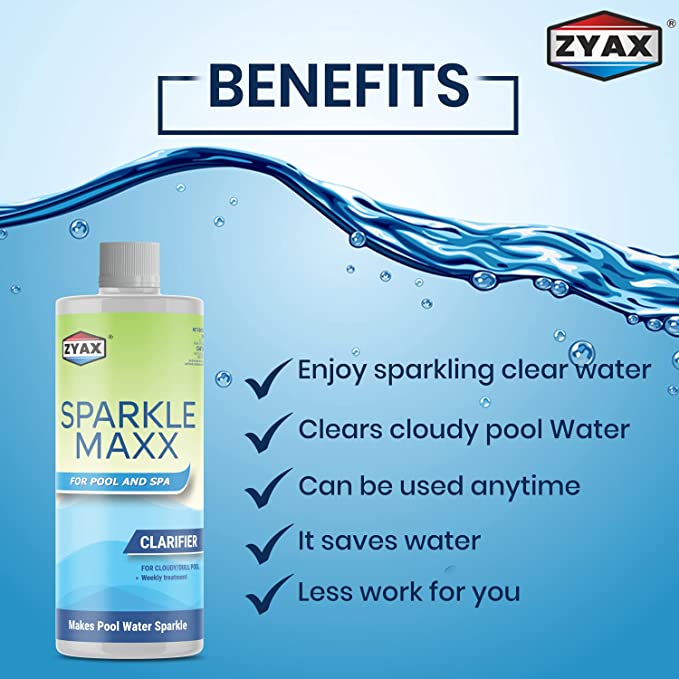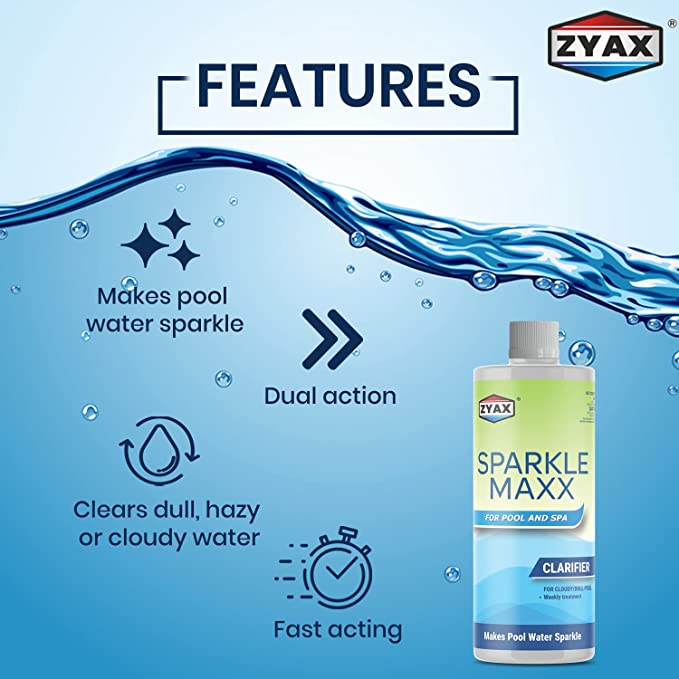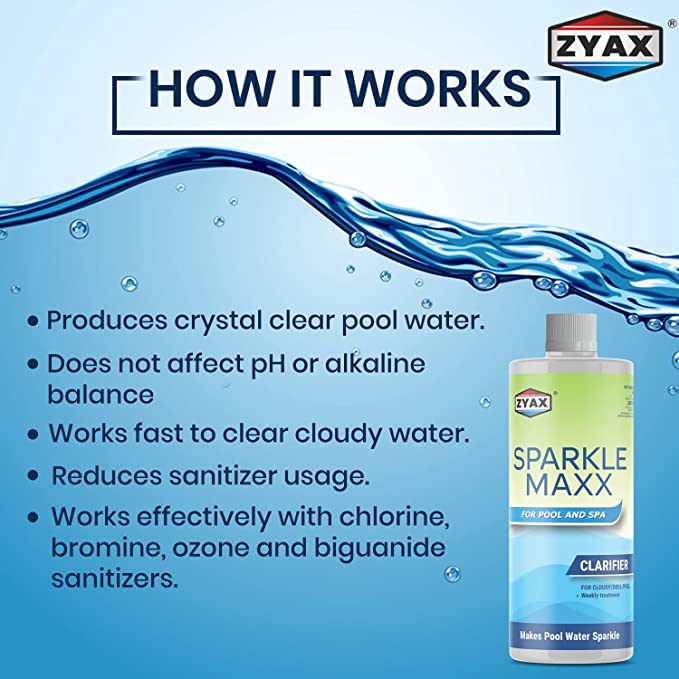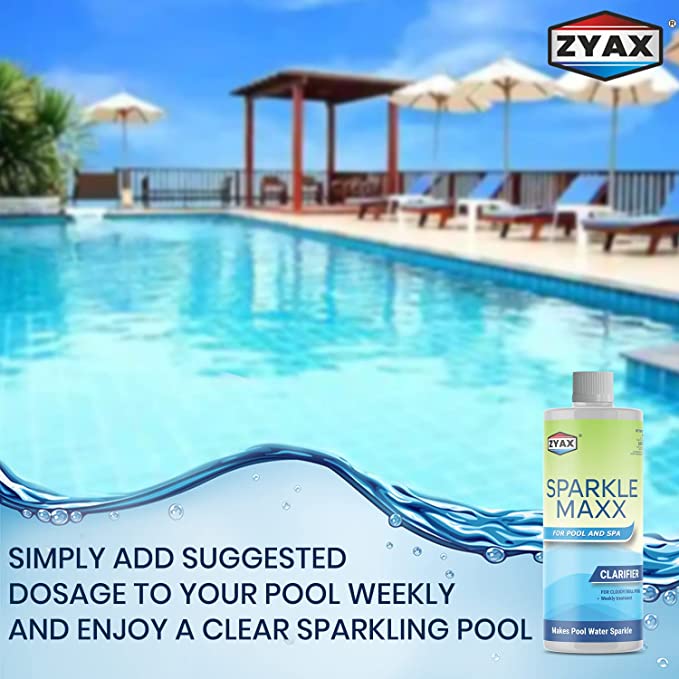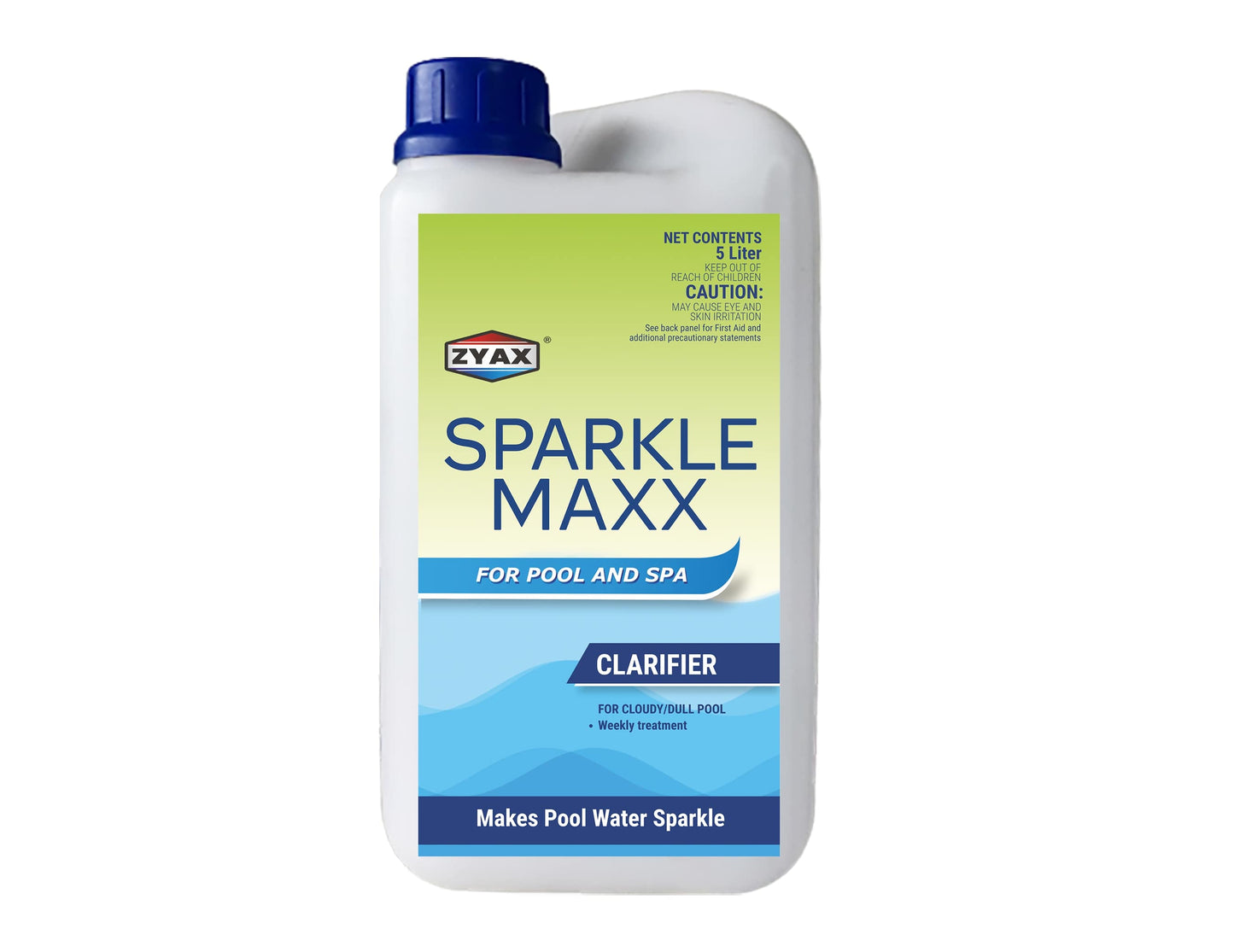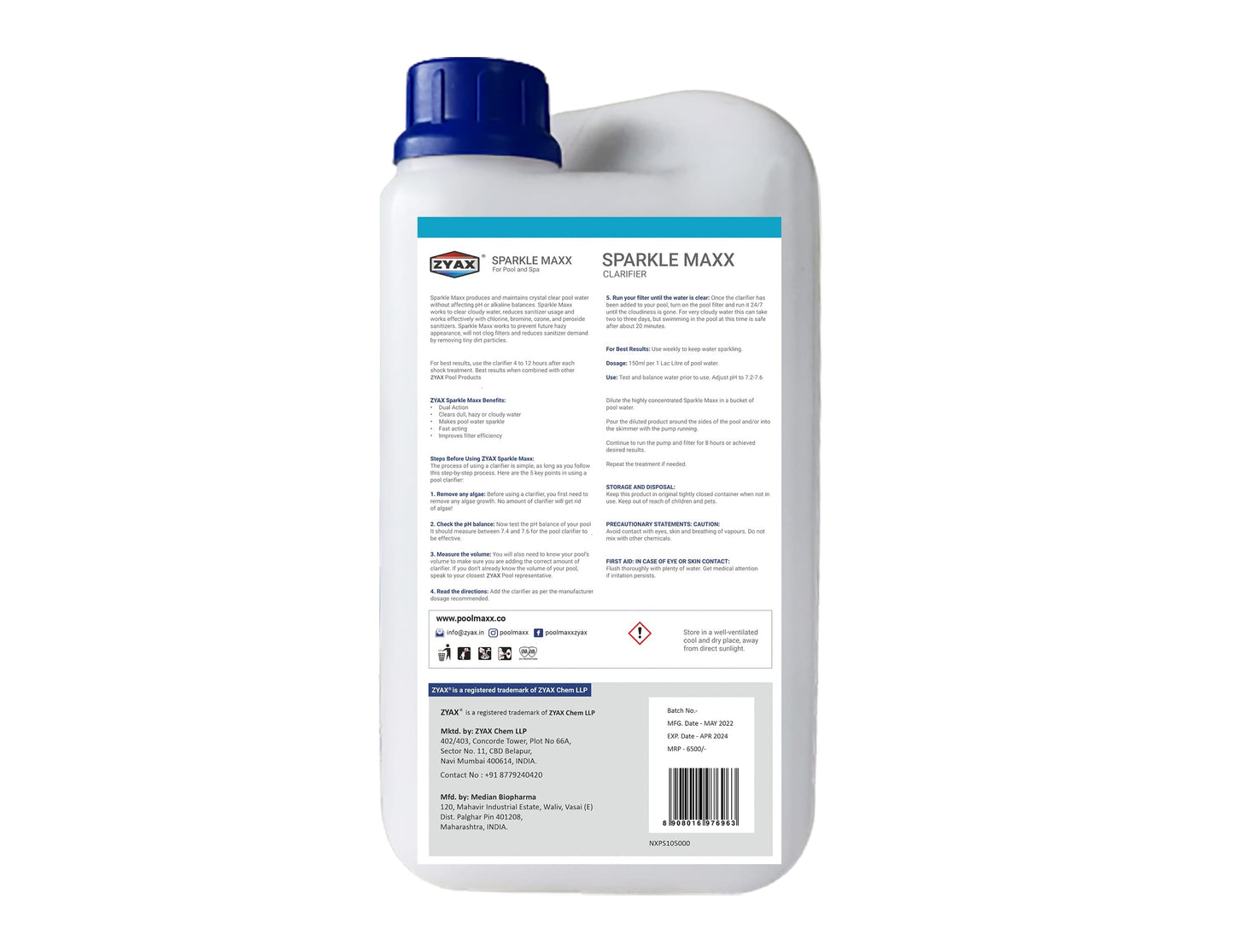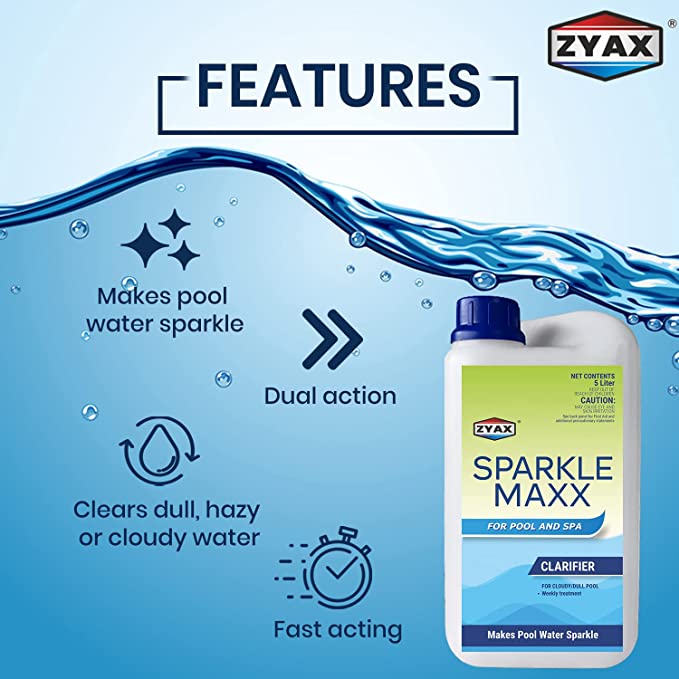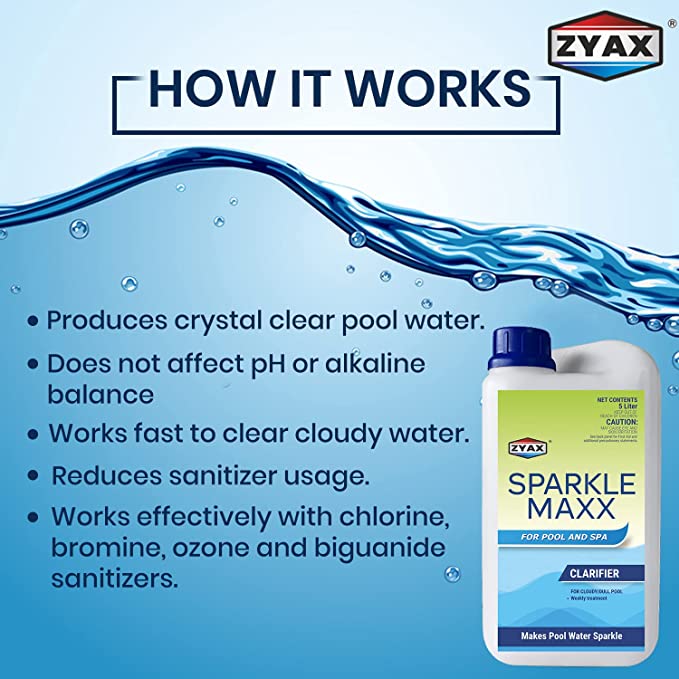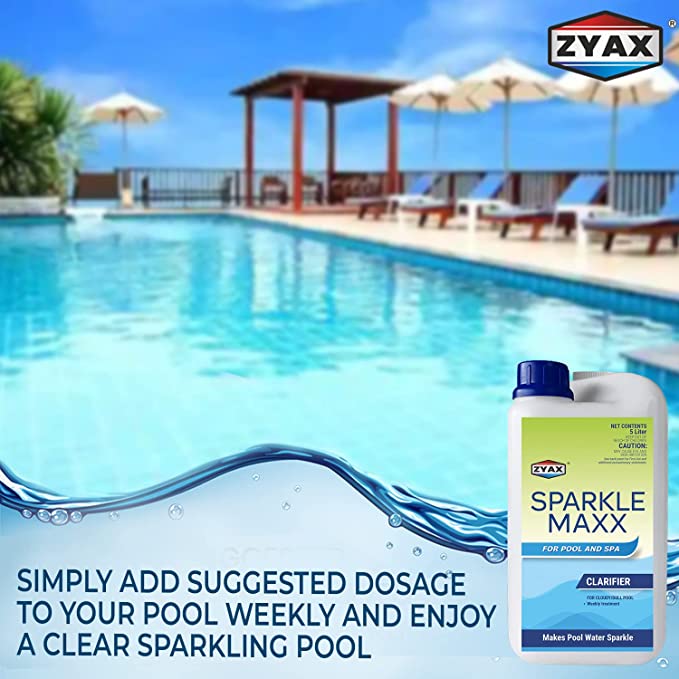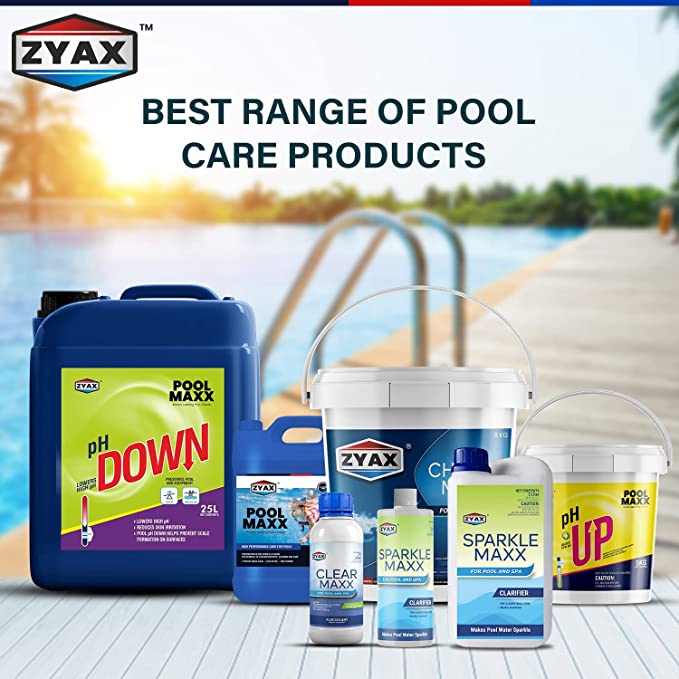 DUAL ACTION, FAST ACTING CLOUDY POOL CLARIFIER: Sparkle Maxx produces and maintains crystal clear pool water without affecting pH or alkaline balances. Sparkle Maxx works fast to clear cloudy water and reduces sanitizer usage.
SAY GOODBYE TO CLOUDY WATER: Sparkle Maxx contains safe polymers that act as coagulants on tiny particles. When you add Sparkle Maxx to cloudy water, all those tiny particles clump together into bigger particles your filter can capture and keep from re-entering the pool.
LESS WORK, MORE EFFICIENT: All you have to do is add Sparkle Maxx to the water, walk away, and wait for it to do its magic! Even when your pool's not cloudy, you can add a little Sparkle Maxx to look extra clean & sparkly!
SAVES WATER: You won't have to remove any water from the pool to clear it, your filter will manage everything for you post application of Sparkle Maxx.
HOW TO USE: Dilute the highly concentrated Sparkle Maxx in a bucket of pool water as per the instructions on the packaging. Pour the diluted product around the sides of the pool and into the skimmer with the pump running. Continue to run the pump, filter for eight hours and then vacuum the pool. Repeat the treatment as needed.