Zyax
Regular price
Rs. 699.00
Sale price
Rs. 599.00
Unit price
per
Sale
Sold out
Effectively fends off animals from around your home or structure. Apply around homes, garages, barns, swimming pools, gardens (not for use directly on vegetable gardens), garden sheds, woodpiles, and other areas where animals may be a problem.
Share
View full details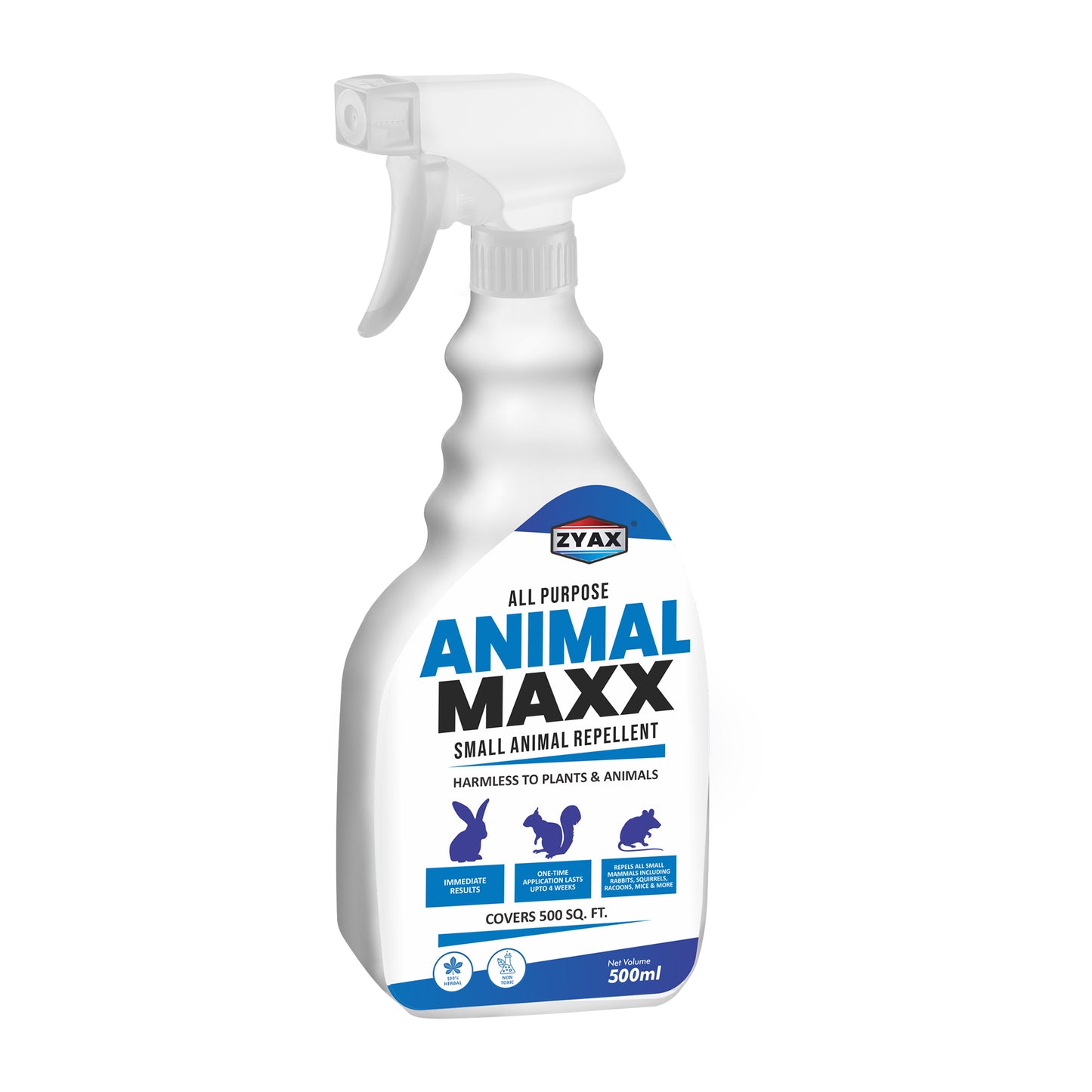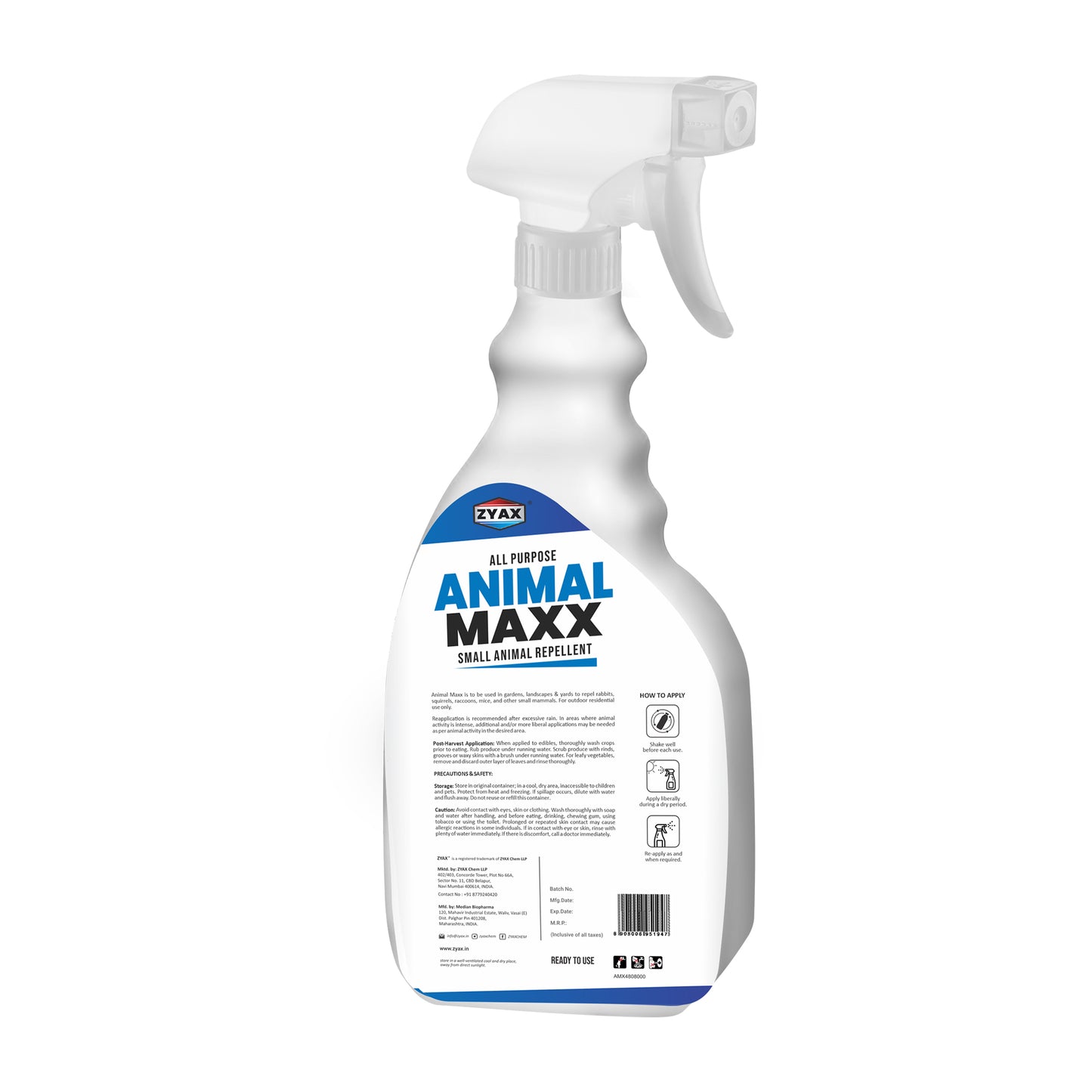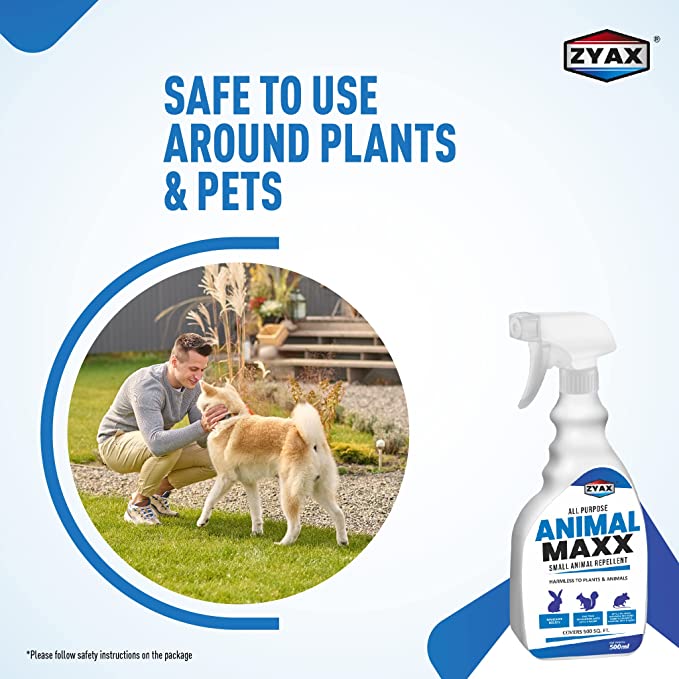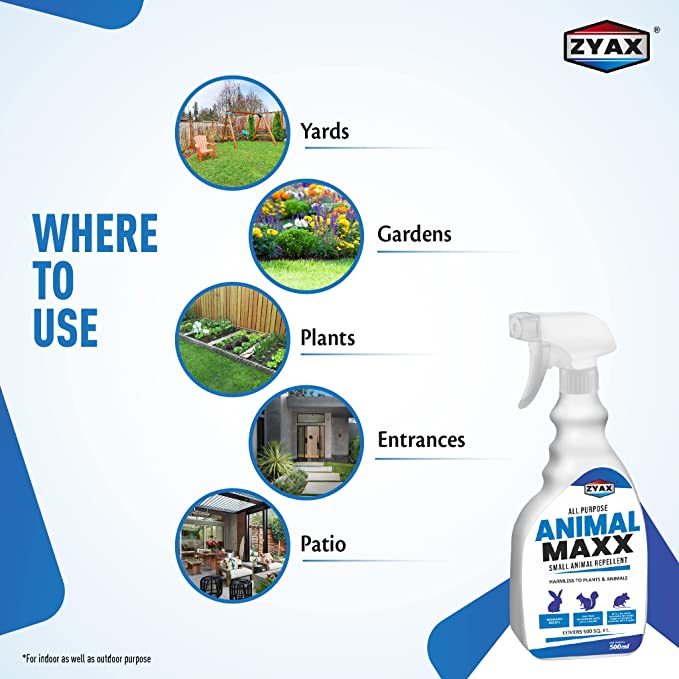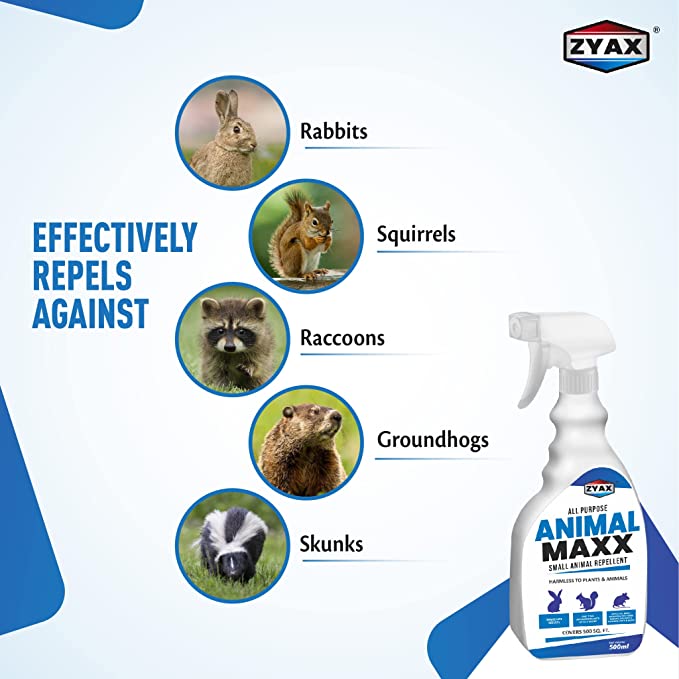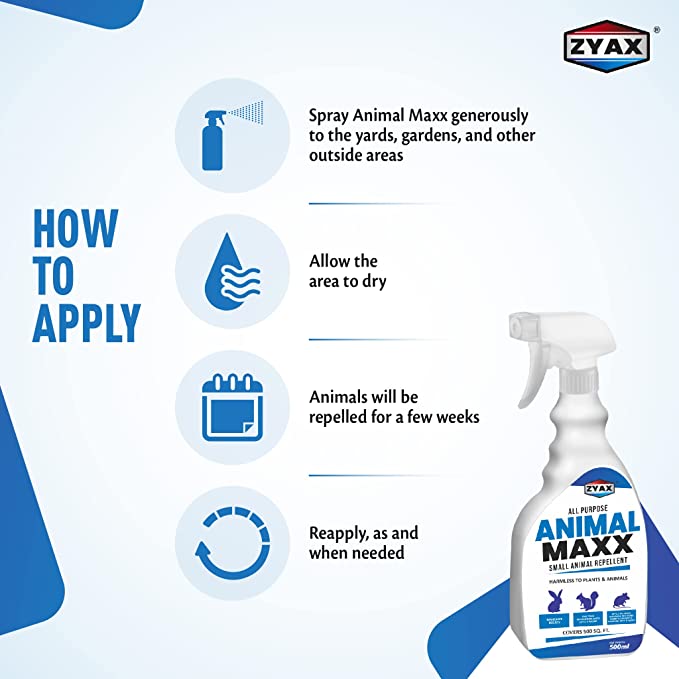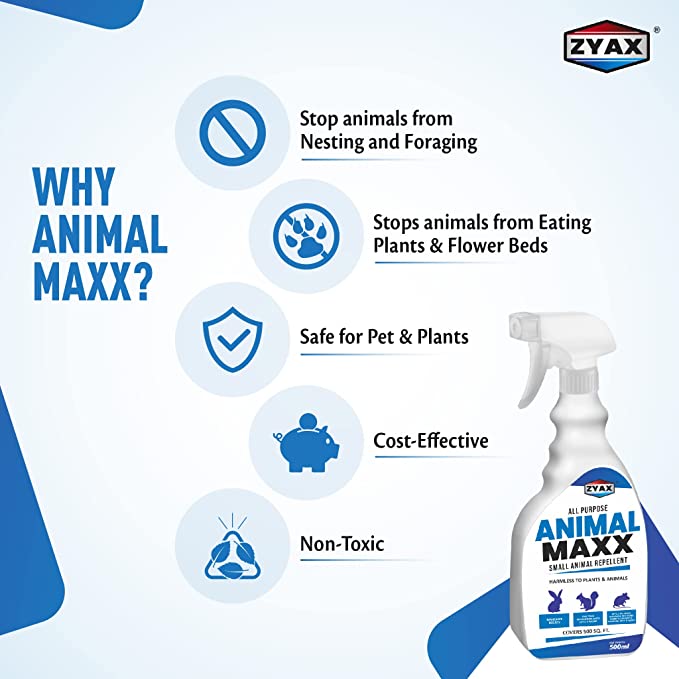 Non-Toxic & Biodegradable – The ANIMAL MAXX solution deters small animals from your house or yard by repelling them naturally. It is a biodegradable formulation with a unique mixture that is fully non-toxic and safe for plants and animals. It contains no chemicals or obscuring scents.
Usage – Apply to homes, garages, plants, barns, gardens, garden sheds, woodpiles, and other places where small animals like rats, rabbits, racoons, squirrels etc. can be a concern
Economical & Pet-Friendly – The 500 ml bottle of the Animal Maxx spray is convenient to use. It is economical to manage and preserve your gardens while effectively and securely fending off tiny animals without using chemicals. As it is non-toxic, neither your plants nor your pets are harmed by it.
How to use – Shake firmly before using. Apply liberally to the yards, gardens, and other outside areas while it dries out. As and when necessary, reapply.
Safety note – When used on edibles, washing the produce well before consuming is advised. Under running water, rub the produce. With a brush, scrub the produce with rinds, grooves, or waxy skins under running water. For leafy vegetables, peel off and discard the outer layer of leaves and give them a good rinsing.