Terms of Use
Welcome to www.zyax.in a web service that provides the content, services and any other features, tools, applications, materials, or other services offered from time to time by Zyax Chem LLP, having its office at: 402/403, Concorde Tower, Plot No 66A, Sector No. 11, CBD Belapur, Navi Mumbai 400614, INDIA. in connection with its business, on the aforesaid website (collectively referred to as "Services"). The Service is provided by Zyax Chem LLP ("Zyax")
We aspire to do the right, ethical and legal thing in bringing You to this site(s), and we ask that You use the same judgment as You read, use, link to, and share the content hosted on the said website. When utilizing the said website, we ask that You give credit where appropriate and don't edit our content - or content that belongs to others without express permission. If we've made an error, please let us know. You can reach us at info@zyax.in.
PLEASE READ THE FOLLOWING TERMS AND CONDITIONS CAREFULLY:
The Services offered at zyax.in and associated sites and/or by Us through the said website or any other web site(s) (collectively referred to as "We", "Us", "Site" or "said websites" or "Zyax Online"), and any communications service (including the capability to contribute links and other information (each such submission, a "Contribution")), or other service that may be available to You on or through these sites, are provided to You under these terms and conditions, and any operating rules or policies that may be published by us at the URL: www.zyax.in and/or affiliated sites. The terms and conditions and all such operating rules or policies including privacy policy comprise the entire agreement between You and Zyax and supersede all prior agreements between You and Zyax regarding the subject matter contained herein. BY COMPLETING THE REGISTRATION PROCESS AND/OR USING AND/OR VISITING Site(including all content available through Site) YOU SIGNIFY YOUR IRREVOCABLE AND UNCONDITIONAL ASSENT TO ALL THESE TERMS AND CONDITIONS (the "Terms of Service" or "Terms and Conditions") HEREIN. If You do not agree to any of these Terms of Service, then please do not use Site. The terms "You" and "User" as used herein refer to all individuals and/or entities accessing the said website for any reason whatsoever. In general, you can browse the Website without telling us who you are or revealing any personal information about yourself. Once you give us your personal information, you are not anonymous to us. Where possible, we indicate which fields are required and which fields are optional.
Violation of any of the Terms of Service may result in the termination of Services without notice.
ELIGIBILITY AND SERVICES VOID WHERE PROHIBITED:

You must be 18 years or older to use this Service. By visiting the said websites, You represent and warrant to Zyax that You are 18 years of age or older. If You are under the age of 18 or applicable legal age in Your jurisdiction, You can use the Services only in conjunction with, and under the supervision of, Your parent and/or guardian who has agreed to the Terms of Service.
You must provide true, correct, legal and valid information when requested including at the time of using the said Services.
By using the said website, You represent and warrant that You have the right, authority, and capacity to enter into this Agreement and that You are not prohibited or prevented by any applicable law for the time being in force or any order or decree or injunction from any court, tribunal or any such competent authority restraining You from abiding by the Terms and Conditions of this Agreement or from using the said Services.
If you are not a Resident Indian, you may access, use and avail of the Service / access this Website only to the extent that the laws of India and those of your country permit you to do so. Further, your use of the Service is based on the understanding and agreement that by accessing and using the Service, you are not violating the local laws in India and/or your country. You agree that you will be solely and absolutely liable for any liability incurred by you in this regard and you will indemnify Zyax against any liability incurred by Zyax in this regard.
Multiple profiles of the same person may not be allowed on the said websites. Zyax reserves the right to deactivate all multiple profiles without any prior notice and at the discretion of Zyax without assigning any reason for such action.
You are responsible for maintaining the security of Your account, Your Material and password. Zyax cannot and will not be liable for any loss or damage from Your failure to comply with this security obligation. You are not authorized to share Your password or other account access information with any other party, temporarily or permanently, and breach of this obligation may tantamount to disabling the account and Services. You agree to immediately notify Zyax of any unauthorized use of Your account, identity, personal information and passwords.
You shall not use the Service for any illegal or unauthorized purpose. You must not, in the use of the Service, violate any laws (including but not limited to copyright laws and information technology laws).
Without limitation of the foregoing, not to use the said websites or Services to submit any contribution regarding any content or products or multimedia files, or make comments about them, that are unlawful, harmful, threatening, abusive, harassing, defamatory, vulgar, libelous, deceptive, fraudulent, contains explicit or graphic descriptions or accounts of sexual acts, invasive of another's privacy, or hateful; or that victimizes, harasses, degrades, or intimidates an individual or group of individuals on the basis of religion, gender, sexual orientation, race, ethnicity, age, or disability.
Illegal and/or unauthorized use of Site, including aggregating Usernames and other contact information for the purpose of sending unsolicited communications is prohibited. Unauthorized framing of Site and associated sites is also prohibited. Inappropriate use may result in Your being removed from using Services participant listings without notice and may result in termination of Your privileges for using participation in Site. Appropriate legal action may also be taken for any unauthorized use of Site.
Zyax is not responsible for material submitted to Site or posted to the said website by Users. Zyax may not pre-screen, monitor, review or edit the contribution/ contents posted by Users. However, Zyax and its designees have the right (but not the obligation) at their sole discretion to refuse or remove any contribution/contents, in whole or part, that in their judgment does not comply with these Terms of Service or is otherwise undesirable, inappropriate, illegal or inaccurate. Zyax is not responsible for any failure, non-failure or delay in removing such contribution/contents. You will remain responsible for the accuracy, copyright compliance, legality, decency, or any other aspect of such submitted material, including any contribution or part thereof, or other communication to Site and Zyax . You agree to immediately notify Zyax of any unauthorized use of the Service or any other breach of security that You know or suspect.
If any information provided by You intentionally or unintentionally is untrue, inaccurate, not current or incomplete, Zyax reserves the right to reject any of Your contributions and contents and to terminate Your right to use the said website and refuse any and all current or future use of the Services.
You understand and agree that Zyax will disclose and/or give access to third parties, Your personal information contained in Your registration application. By registering with Site You have authorized Zyax to disclose to any third party Your name, address, e- mail address or telephone number for enhancing your user experience.
Zyax reserves the right to offer third party services and products to You based on the preferences that You identify in Your registration and at any time thereafter; such offers may be made by Zyax or by third parties. Without limiting any of the other disclaimers of warranty set forth in these Terms of Services, Zyax does not provide or make any representation as to the quality or nature of any of the third party products or services purchased through the said websites, or any other representation, warranty or guarantee. Any such undertaking, representation, warranty or guarantee would be furnished solely by the provider of the said services and/or products, under the terms agreed to by the provider.
You agree that You must evaluate and solely bear all risks associated with the use or posting of any contents whatsoever, including any reliance on the content, integrity and accuracy of such content.
You shall not access this Website and operate on any fake e-mail id for the purpose of gaining access into this Website.
GENERAL TERMS AND CONDITIONS
Zyax may change the Terms of Service from time to time and at any time, and without actual notice to You. All such changes to these Terms of Service will appear on the said website. By using the said website after we post any changes, You agree to those changes. If at any time You choose not to accept these Terms of Services, please do not use the said website. Participation in any contest and or game on the Site conducted by Zyax shall be subject to such further terms and conditions as may be notified by Zyax from time to time on the Site or otherwise.
DESCRIPTION OF SERVICE
Zyax provides users with a variety of online services including but not limited to: Chemical based consumer products.
EVENT DISCLAIMERS AND LIMITATION OF LIABILITY:
Your participation in any public or private event or using the services is at your sole and exclusive risk. By using the services you agree and understand that in connection with your participation in any event or activity or using the services, you may be exposed to a variety of hazards and risks, foreseen or unforeseen, which may or may not be inherent in those activities and events. You are personally responsible for all costs and/or risks associated with any public or private event or activity or use of services. Notwithstanding anything to the contrary herein, to the fullest extent allowed by law, you agree to waive and discharge all claims, release Zyax from all liability and indemnify and hold harmless Zyax , its subsidiaries, affiliates, parent company, directors, officers, agents, and other partners and employees, from any and all liability on account of, or in any way resulting from injuries and damages in any way connected with any events or activities. You agree and understand and intend that this assumption of risk and release is binding upon you and your heirs, executors, agents, administrators and assigns, and includes any minors accompanying the user at the events or using the services
CONTENT
You agree that Zyax owns and retains all rights to the Services. You further agree that the content You access and view as part of the Services is owned or controlled by Zyax and or its licensors. The Services and the content are protected by copyright, trademark, and other intellectual property laws.
You acknowledge and agree not to either directly or through the use of any device, software, internet site, web-based service, or other means remove, alter, bypass, avoid, interfere with, or circumvent any copyright, trademark, or other proprietary notices marked on the content or any digital rights management mechanism, device, or other content protection or access control measure associated with the Content including geo-filtering mechanisms. Further, You agree not to either directly or through the use of any device, software, internet site, web-based service, or other means copy, download, capture, reproduce, duplicate, archive, distribute, upload, publish, modify, translate, broadcast, perform, display, sell, transmit or retransmit the Content or create any derivative work and/or material based on the Content.
We claim no intellectual property rights over Your material which You may provide to the Service other than as set out hereunder. Your profile, data, comments, suggestions, ideas, concepts, etc. shall be collectively referred to as "Your Material". By providing or submitting Your Material You are allowing Zyax to host this material on its servers and display it to You and Users of the said websites without any limitation other than those imposed by Zyax. You are also allowing Zyax to display the name or alias that You enter with this data to those that are given permission to view it by Zyax . You cannot post, distribute, or reproduce in any way any copyrighted material, trademarks, or other proprietary information without obtaining the prior consent of the owner of such proprietary rights.
You are solely responsible for Your Material which is transmitted, posted, or distributed by You through the Service, including but not limited to the contents of Your e-mail communications, information, personal contact details, photos or images posted by You or posted to Your Profile Page and information, photos, images, sound files or Your Material posted by You in a forum or other page. By posting Your Material You warrant and represent that

You own or otherwise have all rights necessary for You to post Your Material and grant the rights described above;

Your Material do not contain any viruses, worms, spyware, or other components or instructions that are unlawful, malicious, deceptive, or designed to limit or harm the functionality of a computers' hardware, software, and services, including but not limited to the those belonging to Zyax;
You will not submit content that violates any copyright or other third party proprietary rights;
You will not submit content that is in breach of any other contractual commitment; and
Your Material does not and shall not contain THE FOLLOWING ("Unacceptable Content")The list below is for illustration only and is not a complete list of all Unacceptable Content:
is implicitly or explicitly offensive, such as content that engages in, endorses or promotes racism, bigotry, hatred or physical harm of any kind against any group or individual;
harasses, incites harassment or advocates harassment of another any group or individual;
involves the transmission of "junk mail", "chain letters," or unsolicited mass mailing or "spamming";
promotes or endorses false or misleading information or illegal activities or conduct that is abusive, threatening, obscene, defamatory or libellous;
promotes or endorses an illegal or unauthorized copy of another person's copyrighted work, such as providing or making available pirated computer programs or links to them, providing or making available information to circumvent manufacture-installed copy-protect devices, or providing or making available pirated music or other media or links to pirated music or other media files;
contains restricted or password only access pages, or hidden pages or images;
displays or links to pornographic, indecent or sexually explicit material of any kind;
provides or links to material that exploits people under the age of 18 in a sexual, violent or other manner, or solicits personal information from anyone under 18 in a manner other than authorized under law; or
provides instructional information about illegal activities or other activities prohibited by these Terms of Services, including without limitation, making or buying illegal weapons, violating someone's privacy, or provides or creates computer viruses or pirating any media; and solicits passwords or personal identifying information from other Users; any unlawful, threatening, libelous, defamatory, obscene, scandalous, inflammatory, pornographic, or profane material or any material that could constitute or encourage conduct that would be considered a criminal offense, give rise to civil liability, or otherwise violate any law.

In order to protect Zyax and/or our Users from any abuse / misuse, Zyax reserves the right to restrict the number of communications / profile contacts & responses / email which a User may view, stream, send to other User, in any 24-hour period to a number which Zyax deems appropriate in its sole discretion.
zyax does not pre-screen Your Material or content, but Zyax and its designee have the right (but not the obligation) in their sole discretion to refuse or remove any of Your Material or content that is available via the Service.
If Zyax receives a valid complaint about Your Material, Zyax reserves the right to remove Your Material or any subset thereof completely from the Service, with or without notification to You. If, in the sole and exclusive discretion of Zyax , Your Material contains Unacceptable Content, then Zyax may also terminate Your access to the Service.
Zyax does not own or control the content posted by Users via the Service and, does not guarantee the accuracy, integrity or quality of such content. Under no circumstances will Zyax be liable in any way for any content posted by any User or third party, including, but not limited to, liability for any errors or omissions in any content or for any loss or damage of any kind incurred as a result of the use of any content posted, e-mailed or otherwise transmitted via the Service.
User further agrees that any communication User makes or provides Zyax including his personal information shall be deemed not to be confidential.
All liability, whether civil or criminal arising out of any Content that is posted on the said website will be of that user / third party who has posted such Content and Zyax reserves its right to claim damages from such user / third party that it may suffer as a result of such Content posted on the said website.
Zyax has the right to suspend Your profile without any prior notice.
Zyax reserves the right to edit/delete Your Material if it's not a valid/clear/related one or as per the specifications of Zyax.
Messages sent or User/third parties contacting other User/third party after accessing the contact details through Site should be only for the legal purpose.
We appreciate hearing from our Users and welcome Your comments regarding our services and the said websites. Please be advised, however, that our policy does not permit us to accept or consider creative ideas, suggestions, inventions or materials other than those which we have specifically requested. While we do value Your feedback on our services, please be specific in Your comments regarding our services and do not submit creative ideas, inventions, suggestions, or materials. If, despite our request, You send us creative suggestions, ideas, drawings, concepts, inventions, or other information (collectively the "Submission"), the Submission shall be the property of Zyax . None of the Submission shall be subject to any obligation of confidentiality on our part and we shall not be liable for any use or disclosure of any Submission. Zyax shall own exclusively all now known or later discovered rights to the Submission and shall be entitled to unrestricted use of the Submission for any purpose whatsoever, commercial or otherwise, without compensation to You or any other person who submitted the Submission.
Information may be changed or updated without notice. Zyax may also make improvements and/or changes in the products and/or the programs described in this information at any time without notice. Zyax does not want to receive confidential or proprietary information from you through our Web site.
USER'S GRANT OF LIMITED LICENSE
Zyax does not claim any permanent ownership of Your Material and/or contents You submit or make available for inclusion on the Service. However, in the modern age of content hosting and the propagation and streaming of content across the web, we require a limited license to host and display Your Material and content, as specified below, which lasts as long as You chose to host Your Material on the Service. For example, one purpose for this limited license is to enable Zyax to stream and present Your Material across the said websites, Zyax's network and associate/partner sites that present Your Material - linking back to Your account. This day in age, We require a limited license for Your Material in order to present it in the many places, to Users and various forms across the said websites.

The limited license below is required to allow Zyax to host, display, organize, and propagate a User's portfolio. By communicating with Zyax, including submitting, posting or sending Your Material and content, a Contribution, correspondence or other information or material to Zyax ("Your Content"), You grant Zyax a limited license, for the period of time Your Content is published in the systems of Zyax, to display Your Content royalty-free, unrestricted, irrevocable, sub-licensable (through multiple tiers), non-exclusive (including any moral rights) and world-wide, across Zyax's sites, in any search results, and in Zyax -powered galleries and showcases and to use, copy, publicly perform, digitally perform, publicly display and distribute and disclose Your Content to other Users and to prepare derivative works of or incorporate into other works, such Your Content and to otherwise exploit the same for commercial or other purposes. In some instances, media must be reformatted for display and incorporation into Zyax's galleries. As such, during this limited license, You allow and authorize Zyax to reproduce, modify, publish, translate, distribute, perform and display Your Content (in whole or part), and/or to incorporate it in other works in any form, media, or technology now known or later developed. Such limited license also includes incorporating a Contribution, in whole or in part, into a feature or in promotional or marketing materials (attributed properly to the User). This limited license is required for the nature of network platform of the said websites. User grants Us the right to use User's name in connection with the submitted materials and other information as well as in connection with any and all advertising, marketing and promotional material related thereto.

You also hereby grant each User of the Service a non-exclusive license to access Your Content through the Service.

You understand and agree, however, that Zyax may retain, but not display, distribute, or perform, server copies of Your Content that have been removed or deleted.

You further agree that Content You submit to the Service will not contain third party copyrighted material, or material including personal information such as address, telephone number, fax, e-mail etc. that is subject to third party proprietary rights, unless You have permission from the rightful owner of the material or You are otherwise legally entitled to post the material and to grant Zyax all of the license rights granted herein. You agree and undertake to provide Zyax only such information pertaining to third persons (who may or may not be your clients) and who have authorized you to use the same in the manner set out hereinabove, which is authentic, correct, verified, useful, as per specifications and which is not in contravention of the provisions of any law for time being in force. You shall delete such third party information from Site immediately on your authorization/license being cancelled by the owner thereof.

You also warrant that the holder of any rights, including moral rights in such content, has completely and effectively waived all such rights and validly and irrevocably granted to You the right to grant the license stated above.

BY UPLOADING CONTENT TO THE SAID WEBSITES AND/OR USING THE CONTENT YOU AGREE NOT TO VIOLATE ANY LAW, REGULATION OR AGREEMENT WITH RESPECT TO ANY THIRD PARTY RIGHTS INCLUDING INTELLECTUAL PROPERTY RIGHT WHICH MAY APPLY, AND YOU FURTHER AGREE TO INDEMNIFY, DEFEND AND HOLD HARMLESS, Zyax, IT'S OWNERS, AGENTS, OFFICERS, DIRECTORS AND EMPLOYEES FROM AND AGAINST ANY AND ALL CLAIMS ALLEGING VIOLATION OF ANY LAW, REGULATION OR SUCH AGREEMENT ASSOCIATED WITH YOUR USE OF THE SAID WEBSITES AND THE CONTENTS


INTELLECTUAL PROPERTY RIGHTS
You acknowledge and agree that all content including but not limited to information, data, text, software, music, sound, photographs, graphics, video, messages, tags, or other materials, etc. and content contained in sponsor advertisements or information presented to You through the Service or by advertisers may be protected by copyrights, trademarks, service marks, patents or other proprietary rights and laws.
Thus, all content is either the copyrighted property of Zyax , or the copyrighted content of its Users that created and submitted the content, and its affiliates or licensors or, in some cases, the content is licensed. As between Zyax and You, Zyax is the sole owner of all Zyax-generated content on the said websites, including without limitation, all applicable Indian and non-Indian copyrights, patents, trademarks, and trade secrets, and other intellectual property rights thereto.
All individual articles, content and other elements comprising this Service are also copyrighted works. In addition to abiding by any rights each author may have retained in connection with each such article, You must also abide by all additional copyright notices or restrictions contained in this Service.
Unless expressly permitted by Zyax or advertisers, You shall not copy, reproduce, distribute, publish, enter into a database, display, perform, modify, create derivative works, transmit, rent, lease, sell, or in any way exploit any part of this Service. You may use content only in accordance with the applicable laws including the Copyright and Information Technology Laws prevailing in India. In addition, the contents may not be used to construct any kind of database unless expressly permitted by the owner thereof.
We are concerned about the integrity of our Service when it is viewed in a setting created by a third party that includes advertising or other materials that we have not authorized to be displayed with our Service. Neither You nor any third party shall make use of the contents of the Service in any manner that constitutes an infringement of our rights, including copyright or trademark, that has not been expressly authorized by us.
The look and feel of the Service is copyright © 2021 of Zyax Chem LLP. All rights reserved. You may not duplicate, copy, or reuse any portion of the HTML/CSS or visual design elements without express written permission from Zyax.
You agree not to use of the said websites to infringe the intellectual property rights of others in any way. We will terminate the accounts of any account holders, and block access to the said websites of any Users who are repeat infringers of the copyrights, or other intellectual property rights, of others. We reserve the right to take these actions at any time, in our sole discretion, with or without notice, and without any liability to the account holder who is terminated or to the User whose access is blocked.
Subject to the Terms of Service, we grant you a limited, revocable, and non-exclusive license to access and make non-commercial / personal use of the said website.
PRODUCT USER DISCLAIMER
For any purchases made through the said Website, you will inter alia be governed by the limitation of liability and disclaimer conditions provided in more detail with the product packaging/leaflets. Further, to the fullest extent permitted by law, we will not be liable for any indirect, special, punitive, incidental, or consequential damages of any kind (including lost profits) related to the website or your use thereof regardless of the form of action whether in contract, tort (including negligence) or otherwise, even if we have been advised of the possibility of such damages and in no event shall our maximum aggregate liability exceed total amount paid towards any product purchased by you, in respect of which any claim may have been made against us.

You expressly understand and agree that Zyax shall not be liable to You or any third party for any direct, indirect, incidental, special, consequential or exemplary damages, including but not limited to, damages for personal injury, harm, loss of profits, goodwill, use, data or other intangible losses (even if Zyax has been advised of the possibility of such damages), resulting from: (i) the use or the inability to use the Service; (ii) the cost of procurement of goods and services resulting from any goods, data, information or services purchased or obtained or messages received or transactions entered into through or from the Service; (iii) unauthorized access to or alteration of Your transmissions Contents or data; (iv) statements or conduct of any third party on the Service; (v) or any other matter relating to the Service.


YOUR CONTRIBUTIONS
You acknowledge and agree that Zyax may preserve any Contribution/Your Material and in addition to what is provided hereinabove Zyax may also disclose Your Contribution/Your Material if required to do so by law or in the good faith belief that such preservation or disclosure is reasonably necessary including but not limited to: (a) to comply with legal process; (b) to enforce these Terms and Conditions; (c) to respond to claims that any Contribution/Your Material violates the rights of third-parties; or (d) to protect the rights, property, or personal safety of Zyax , its Users or the public.
You understand that the technical processing and transmission of the Site, including Your Contribution/Your Material, may involve including but not limited to (a) transmissions over various networks; and (b) changes to conform and adapt to technical requirements of connecting networks or devices. Zyax assumes no responsibility for the deletion or failure to store Contributions/Your Material or other information submitted by You or other Users to Zyax.
Any or all Content on the said websites may be purged periodically at the sole discretion of Zyax. You acknowledge that You may not rely on any Content created by Zyax or submitted toit. You further acknowledge and agree that the views expressed on the said website do not necessarily reflect the views of Zyax , and Zyax does not support or endorse Content (including any Contribution, whether or not edited by Zyax or its designee or presented on the said website edited or unedited, in whole or in part, or alone or with other content) posted or submitted by You or any User.
In operating the said website, Zyax does not solicit nor does it wish to receive any confidential, secret or proprietary information or other material from You. By submitting or sending or posting information or other material to Zyax You represent and warrant that the information is original to You and/or licensed to You and that no other party has any ownership rights to the material if owned by You, and that the material and information will not violate any of the prohibitions set out herein.
LINKED SITES
You may be able to link to third parties' sites ("Linked Sites") from the website. Linked Sites are not, however, reviewed, controlled, or examined by Zyax in any way and Zyax is not responsible for the content, availability, advertising, products or other materials of any such Linked Sites, or any additional links contained therein. These links do not imply the endorsement of Zyax or association with the Linked Sites. It is Your sole responsibility to comply with the appropriate terms of service of the Linked Sites as well as with any other obligation under copyright, secrecy, defamation, decency, privacy, security and export laws related to the use of such Linked Sites and any content contained thereon. In no event shall Zyax be liable, directly or indirectly, to anyone for any loss or damage caused by or in connection with use of the Linked Sites or the information or material accessed-through these Linked Sites. You should direct any concerns to that site's administrator or webmaster. Zyax reserves the exclusive right, at its sole discretion, to add, change, decline or remove, without notice, any feature or link to any of the Linked Sites from the Site and/or to introduce different features or links to different Users.

SPECIAL NOTICE: LINKED SITES MAY CONTAIN CONTENT AND GRAPHICS THAT MAY BE OFFENSIVE, INCLUDING BUT NOT LIMITED TO SEXUALLY EXPLICIT MATERIAL UNSUITABLE FOR MINORS. IF YOU ENTER THESE LINKED SITES, YOU ASSERT THAT YOU ARE OF LEGAL AGE IN YOUR JURISDICTION TO VIEW SUCH MATERIALS AND THAT THE VIEWING, READING, AND/OR DOWNLOADING OF CONTENT FROM THESE LINKED SITES DOES NOT VIOLATE THE COMMUNITY STANDARDS OF YOUR LOCALITY, CITY, TOWN, COUNTY, STATE, PROVINCE, COUNTRY OR OTHER COMMUNITY TO WHICH YOU BELONG, AND/OR FROM WHICH YOU ACCESS THESE LINKED SITES.
DEALINGS WITH ADVERTISERS & SPONSORS
Your correspondence or business dealings with, or participation in promotions of, advertisers found on or through the Service, including payment and delivery of related goods or services, and any other terms, conditions, warranties or representations associated with such dealings, are solely between You and such advertiser. You agree that Zyax shall not be responsible or liable for any loss or damage of any sort incurred as the result of any such dealings or as the result of the presence of such advertisers on the Service.


PARENTAL PERMISSION
This Site is not intended for use by children under eighteen (18) years of age, and Zyax does not knowingly collect personal information from children under eighteen years of age. Some of the available information may concern certain topics that may not be appropriate for children. Zyax may, at its discretion, require Users under 18 to obtain the consent of a parent or guardian to view certain content, and Zyax may limit access to certain content to Users above a specified age. You agree to abide by any such restrictions, and not to help anyone circumvent these restrictions.


DISCLAIMER OF WARRANTIES
THE WEB SITE AND SERVICES ARE PROVIDED "AS IS," "WHERE IS" AND "AS AVAILABLE," WITHOUT WARRANTY OF ANY KIND, EITHER EXPRESS OR IMPLIED. WITHOUT LIMITATION OF THE FOREGOING, Zyax AND ITS AFFILIATES, OFFICERS, DIRECTORS, EMPLOYEES, REPRESENTATIVES, SUCCESSORS AND ASSIGNS, SPECIFICALLY DISCLAIM ANY AND ALL WARRANTIES, INCLUDING, BUT NOT LIMITED TO: (i) ANY WARRANTIES CONCERNING THE AVAILABILITY, ACCURACY, APPROPRIATENESS, RELIABILITY, TIMELINESS, USEFULNESS, OR OTHERWISE OF THE CONTENT OF THE WEBSITE OR SERVICES OR USER CONTENTS; AND (ii) ANY WARRANTIES OF TITLE, NON-INFRINGEMENT, MERCHANTABILITY, SECURITY, OR FITNESS FOR A PARTICULAR PURPOSE.
THIS DISCLAIMER OF LIABILITY APPLIES TO ANY DAMAGES OR INJURY CAUSED BY THE WEBSITE, INCLUDING WITHOUT LIMITATION AS A RESULT OF (1) ANY ERROR, OMMISSION, DELETION OR DEFECT IN THE CONTENT, OR (2) ANY FAILURE OF PERFORMANCE, ERROR, OMISSION, INTERRUPTION, DELETION, DEFECT, DELAY IN OPERATION OR TRANSMISSION, COMPUTER VIRUS, COMMUNICATION LINE FAILURE, THEFT OR DESTRUCTION OR UNAUTHORIZED ACCESS TO, ALTERATION OF, OR USE OF RECORD, WHETHER FOR BREACH OF CONTRACT, TORT, NEGLIGENCE, DEFAMATION OR UNDER ANY OTHER CAUSE OF ACTION.
Zyax DOES NOT WARRANT OR GUARANTEE (1) THAT ANY PORTION OF THE WEB SITE WILL BE FREE OF INFECTION BY VIRUSES, WORMS, TROJAN HORSES OR ANYTHING ELSE MANIFESTING CONTAMINATING OR DESTRUCTIVE PROPERTIES; OR (2) THAT ACCESS TO THE WEB SITE WILL BE UNINTERRUPTED OR ERROR-FREE.
Zyax DOES NOT WARRANT OR MAKE ANY REPRESENTATIONS REGARDING THE USE OR THE RESULTS OF THE USE OF THE MATERIALS IN THIS WEBSITE. YOU (RATHER THAN Zyax OR ANY OF ITS AGENTS) ASSUME THE ENTIRE COST OF ALL NECESSARY SERVICING, REPAIR OR CORRECTION.
In addition, note that there are risks, including but not limited to the risk of physical harm, of dealing with strangers, foreign nationals, underage persons or people acting under false information, identities etc. You assume all risks associated with dealing with other users with whom You come in contact through the said websites. By its very nature, other people's information may be offensive, harmful or inaccurate, and in some cases will be or deceptive. We expect that You will use caution and common sense when using the said websites.
Because user authentication on the Internet is difficult, the Company cannot and does not confirm that each User is who they claim to be. Because we do not and cannot be involved in user-to-user or user-to-third person dealings or control the of participants on any of the said website, in the event that You have a dispute of any nature whatsoever with one or more Users/third persons, You release the Company (and our agents, directors, associates, partners and employees) from claims, demands and damages (actual and consequential, direct and indirect) of every kind and nature, known and unknown, suspected and unsuspected, disclosed and undisclosed, arising out of or in any way connected with such disputes or dealings.
The Company makes no warranties about the accuracy, reliability, completeness, or timeliness of the content, Services, software, text, graphics, links etc.
You agree understand and acknowledge that The Company makes no warranties and/or claims that:

the User details provided by the Company to You as per the terms and conditions, with or without payment, are correct, authentic, useful, accurate, verified, up-dated etc.
the User whose details are provided by the Company to You as per the terms and conditions, with our without payment, will be useful to You and that the User will suit the requirements of You
The User content is verified, accurate, useful, original, un-edited, not computer generated/modified etc.
The Products of the Company are useful or beneficial for you. You will have to use your own judgment and advice of medical practitioner, as the case may be, before buying any of Company Products from the Website.
You agree and acknowledge that the ranking, comments and rating in relation to any user content are not monitored or verified by the Company and the same are the opinions/views expressed by Users and may deceptive. We expect that You will use caution and common sense when relying on such ranking, comments and ratings.
You understand that when using the Service, You will be exposed to content from a variety of sources, and that the Company is not responsible for the accuracy, usefulness, safety, or intellectual property rights of or relating to such content. You further understand and acknowledge that You may be exposed to content that is inaccurate, offensive, indecent, or objectionable, and You agree to waive, and hereby do waive, any legal or equitable rights or remedies You have or may have against the Company with respect thereto, and, to the extent permitted by applicable law, agree to indemnify and hold harmless the Company, its owners, operators, affiliates, licensors, and licensees to the fullest extent allowed by law regarding all matters related to Your use of the Service.
LIMITATION OF LIABILITY
IN NO EVENT WILL THE COMPANY, ITS SPONSORS, ADVERTISERS, AFFILIATES, OFFICERS, DIRECTORS, EMPLOYEES, REPRESENTATIVES, SUCCESSORS AND ASSIGNS, BE LIABLE TO ANY PARTY (i) FOR ANY INDIRECT, SPECIAL, PUNITIVE, INCIDENTAL OR CONSEQUENTIAL DAMAGES OR ANY OTHER DAMAGES ARISING IN ANY WAY OUT OF THE AVAILABILITY, USE, RELIANCE ON, OR INABILITY TO USE THE WEB SITE, EVEN IF THE COMPANY OR ITS AGENTS SHALL HAVE BEEN ADVISED OF THE POSSIBILITY OF SUCH DAMAGES, AND REGARDLESS OF THE FORM OF ACTION, WHETHER IN CONTRACT, TORT, OR OTHERWISE; OR (ii) FOR ANY CLAIM ATTRIBUTABLE TO ERRORS, OMISSIONS, OR OTHER INACCURACIES IN, OR DESTRUCTIVE PROPERTIES OF THE WEB SITE. NOTWITHSTANDING ANYTHING TO THE CONTRARY HEREIN, TO THE FULLEST EXTENT ALLOWED BY LAW, YOU AGREE TO WAIVE AND DISCHARGE ALL CLAIMS, RELEASE THE COMPANY FROM ALL LIABILITY AND INDEMNIFY AND HOLD HARMLESS COMPANY, ITS SUBSIDIARIES, AFFILIATES, PARENT COMPANY, OFFICERS, AGENTS, AND OTHER PARTNERS AND EMPLOYEES, FROM ANY AND ALL LIABILITY ON ACCOUNT OF, OR IN ANY WAY RESULTING FROM INJURIES AND DAMAGES IN ANY WAY CONNECTED WITH ANY EVENTS OR ACTIVITIES. YOU AGREE AND UNDERSTAND AND INTEND THAT THIS ASSUMPTION OF RISK AND RELEASE IS BINDING UPON YOU AND YOUR HEIRS, EXECUTORS, AGENTS, ADMINISTRATORS AND ASSIGNS, AND INCLUDES ANY MINORS ACCOMPANYING THE USER AT THE EVENTS.
Notwithstanding anything to the contrary contained herein, the Company's, liability to You for any cause whatsoever, and regardless of the form of the action, will at all times be limited to the amount of total amount paid towards any product purchased by you, in respect of which any claim may have been made against us.
The Company shall not be liable for any failure to perform its obligations hereunder where such failure results from any cause including, without limitation, mechanical, electronic or communications failure or degradation.
You agree not to hold the Company or any of its officers, employees, agents responsible or accountable for any of your postings or information and nor shall we, our officers, employees or agents be liable for any misuse, illegal activity or third party content as most postings, listings or information are generated by Users directly and we do not have any role in the creation, publication or distribution of the posting or information.
You understand and agree that the Company does not guarantee the accuracy or legitimacy of any listing, posting, information, comments, ranking, tips etc. by other Users. You further agree that we are not liable for any loss of money, goodwill, or reputation, or any special, indirect, or consequential damages arising out of your use of the site or as a result of any Services with other Users or third parties. We also cannot guarantee continuous or secure access to our Services.
Zyax's obligations with respect to its products and services are governed solely by the agreements under which they are provided. If you obtain a product or service from Zyax's off this web site that is provided without an agreement, that product or service is provided "AS-IS" with no warranties whatsoever, express or implied, and your use of that product or service is at your own risk.
COPYRIGHTS
We respect the intellectual property rights of others, and require that the people who use the said websites do the same. The unauthorized reproduction, copying, distribution, modification, public display or public performance of copyrighted works constitutes infringement of the copyright owners rights.
If You believe that Your Material/Your content has been copied in a way that constitutes copyright/propitiatory right infringement, please forward the following information to the Company named below:
Your name, address, telephone number, and e-mail address;
A description of the copyrighted work that You claim has been infringed;
A description of where the alleged infringing material is located;
A statement by You that You have a good faith belief that the disputed use is not authorized by the copyright owner, its agent, or the law;
We will not comply with requests to remove any content where the complainant cannot prove that they own the copyright/propitiatory right in the image in question. Therefore, please provide proof of copyright registration in the image or text concerned, OR, absent such registration, other evidence to support Your claim that You own the copyright in the image or text.
Please note that You may be held liable for damages (including costs and attorneys' fees) if You materially misrepresent that any material on our site infringes Your copyright.
If you have any questions, complaints or claims with respect to the Site, then such correspondence should be directed to the address Zyax.in
APPLICABLE LAWS / JURISDICTION
You agree to comply with all local rules and laws regarding online conduct and acceptable content. Specifically, You agree to comply with all applicable laws regarding the transmission of technical data exported from India or any other country in which You reside.
Notwithstanding local rules or laws regarding Your use of the Site, You agree that the laws of India, excluding its conflicts-of-law rules, shall govern these Terms and Conditions. You expressly agree that exclusive jurisdiction for any claim or dispute with the Company or relating in any way to Your use of the said website shall be in the courts located in Mumbai, and You further agree and expressly consent to the exercise of personal jurisdiction in such courts in connection with any such dispute, including any claim involving the Company or its affiliates, officers, directors, employees, representatives, successors, assigns, or content providers.
We operate the Site from our offices in Mumbai, India. Persons who choose to access this site from other locations do so on their own initiative, and are responsible for compliance with local laws, if and to the extent local laws are applicable.
The Company specifically prohibits any other use of Site, and all Users agree not to do any of the following:

Post any content on any of the said websites for any competitor of Company or posting any content that contains links to any site competitive with Company;
Post content on any of the said websites that contain any hyperlinks, email addresses, HTML Tags, "hidden" keywords or any keywords that are irrelevant to the Service or are otherwise misleading and/or prohibited;
Use any Company Database for any purpose other than the purposes of which the Services are provided;
Post or submit to any of the said websites any incomplete, false or inaccurate biographical information or information which is not Your own or which You are not authorized to post;
Post on any of the said websites any franchise, pyramid scheme, "club membership", distributorship or sales representative agency arrangement or other business opportunity which requires an up front or periodic payment, pays commissions only (except for postings that make clear that the available job pays commission only and clearly describes the product or service that the job seeker would be selling, in which case such postings are permissible), requires recruitment of other members, sub-distributors or sub-agents;
Send unsolicited mail or e-mail, making unsolicited phone calls or send unsolicited faxes regarding promotions and/or advertising of products or services to a user of any of the said websites;
Delete or revise any material posted by any other person or entity;
Take any action that imposes an unreasonable or disproportionately large load on any of the said websites' infrastructure;
Notwithstanding anything to the contrary contained herein, use or attempt to use any engine, software, tool, agent or other device or mechanism (including without limitation browsers, spiders, robots, avatars or intelligent agents) to navigate or search any of the said website other than the search engine and search agents available from the Company on such said websites and other than generally available third party web browsers (e.g., Netscape Navigator, Microsoft Explorer, Firefox, Safari);
Attempt to decipher, decompile, disassemble or reverse engineer any of the software comprising or in any way making up a part of any of the said websites;
Aggregate, copy or duplicate in any manner any of the Company's content or information available from any of the said websites; or
Frame or link to any of Company's content or information available from any of the said websites.
Impersonate any person or entity or otherwise misrepresent user's affiliation with any person or entity
MISCELLANEOUS

You understand that Company uses third party vendors and hosting partners to provide the necessary hardware, software, networking, storage, and related technology required to run the Service.
You must not modify, adapt or hack the Service or modify another website so as to falsely imply that it is associated with the Service, Company, or any other Company' service.
We may, but have no obligation to, remove content and Accounts containing content that we determine in our sole discretion are unlawful, offensive, threatening, libelous, defamatory, pornographic, obscene or otherwise objectionable or violates any party's intellectual property or these Terms of Service.
Verbal, physical, written or other abuse (including threats of abuse or retribution) of any Company's customer, employee, member, or officer will result in immediate account termination.
You understand that the technical processing and transmission of the Service, including Your content, may be transferred unencrypted and involve (a) transmissions over various networks; and (b) changes to conform and adapt to technical requirements of connecting networks or devices.
Users are also prohibited from violating or attempting to violate the security of any of the said websites, including, without limitation the following activities: (a) accessing data not intended for such user or logging into a server or account which the user is not authorized to access; (b) attempting to probe, scan or test the vulnerability of a system or network or to breach security or authentication measures without proper authorization; (c) attempting to interfere with service to any user, host or network, including, without limitation, via means of submitting a virus to any of the said websites, overloading, "flooding", "spamming", "mailbombing" or "crashing"; or (d) forging any TCP/IP packet header or any part of the header information in any e-mail or newsgroup posting. Violations of system or network security may result in civil or criminal liability. The Company will investigate occurrences which may involve such violations and may involve, and cooperate with, law enforcement authorities in prosecuting users who are involved in such violations.
The failure of Company to exercise or enforce any right or provision of this Terms of Service shall not constitute a waiver of such right or provision. This Terms of Service constitutes the entire agreement between You and Company and governs Your use of the Service, superseding any prior agreements between You and Company (including, but not limited to, any prior versions of the Terms of Service).
Certain areas of the said websites are subject to additional terms of use. By using such areas, or any part thereof, You agree to be bound by the additional terms of use applicable to such areas.
On non conformance by users of any of the aforesaid terms, Company may in its sole discretion, restrict or terminate the offending User's ability to access the said websites and determine whether to take any other actions whether to remove or request the removal of the User content. COMPANY has no liability or responsibility to Users for performance or non performance of such activities.
In the context of the 'alerts' service (as and when provided) to be introduced by Company; the irrevocable consents to the use of Your personal data in the form of cellular phone number(s) and email address is being granted by You to the Company its associates and business partners to forward information. This consent shall supersede any preferences set by You with or registration done with the Do Not Disturb (DND Register)/ National Customer Preference Register(NCPR). This consent extends to emails, messages or calls relating but not limited to phone number verification.
You acknowledge and agree that these Terms and Conditions constitute the complete and exclusive agreement between us concerning your use of the website, and supersede and govern all prior proposals, agreements, or other communications.
Payment and Shipping Terms
You will find our Payment and Shipping policy here
Cancellation and Termination

You are solely responsible for properly cancelling Your account. An email or phone request to cancel Your account is not considered cancellation. You can cancel Your account at any time by logging into the Site.
Upon cancellation, all of Your content may be deleted from the primary servers that provide the Service. This information may not be recovered once Your account is cancelled.
If You cancel the Service, Your cancellation will take effect immediately and You will not be charged again.
The Company, in its sole discretion, has the right to suspend or terminate Your account and refuse any and all current or future use of the Service, or any other Service, for any reason or no reason at all and at any time. Such termination of the Service will result in the deactivation or deletion of Your Account or Your access to Your Account, and the forfeiture and relinquishment of all content in Your Account. The Company reserves the right to refuse service to anyone for any reason at any time.
Modifications to the Service and Prices

The Company reserves the right at any time and from time to time to modify or discontinue, temporarily or permanently, the Service (or any part thereof) with or without notice.
Prices of all Services are subject to change upon 30 days notice from us. Such notice may be provided at any time by posting the changes to the any of the said websites.
The Company shall not be liable to You or to any third party for any modification, price change, suspension or discontinuance of the Service.
TERM AND TERMINATION
These Terms of Service will remain in full force and effect while You are a User of the said websites at any level. The Company reserves the right, at its sole discretion, to pursue all of its legal remedies, including but not limited to deletion of Your content from the said websites and immediate termination of Your registration with or ability to access the said websites and the other and/or any other services provided to You by the Company, upon any breach by You of these Terms of Service or if the Company is unable to verify or authenticate any information You submit to Company registration. In the event You terminate Your membership, You will not be entitled to a refund of any fees paid by Your to the Company. Company may terminate Your access to the said website and/or Your membership for any reason effective upon sending notice to You at the email address You provide in Your application for membership or such other email address as You may later provide to Company. If Company terminates Your membership in the Service because You have breached the Agreement, You will not be entitled to any refund of any unused fees.

Even after You are no longer a User of Company, certain provisions of these Terms of Use will remain in effect.


PRIVACY POLICY
Information about You is subject to our Privacy Policy. For more information, see our full privacy policy at www.zyax.in.


No agency, partnership, joint venture, employee-employer or franchiser-franchisee relationship is intended or created by this agreement.


If you have any questions regarding these Terms and Conditions, please email us at info@zyax.in
CONFIGURATIONS AND MINIMUM ESSENTIALS
Company does not expressly recommend any particular software, operating system, application to use and access this Website. If for any particular reason, the Website does not open or is unable to be displayed in full in the Visitor's computer, then the Company shall not be held liable for any act, omission or commission that may occur because of the same. It shall be your responsibility and liability to keep your computer in consonance with the latest standards so as to access this site; though latest standards cannot be defined or categorized.

The company also reserves the right to change the software and hardware which is required to gain access to the Website without prior notice to the User and it shall not be the responsibility of Company if the User computer system is incompatible with the software and hardware changes.


By using the Services of the said website, You unconditionally and irrevocably confirm that You have read the above provisions and agree to abide by them.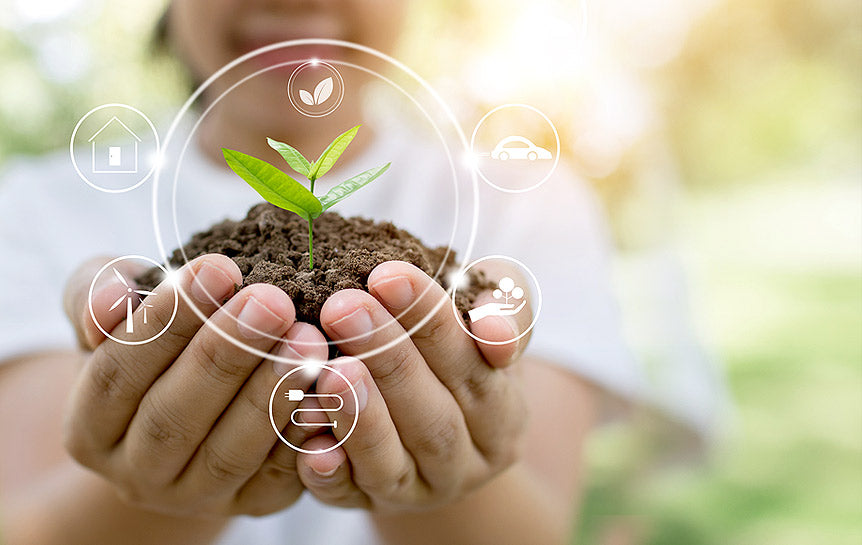 With our partners having a combined 30+ years of experience in the industrial chemicals industry, Zyax Chem is a private Indian company that has built an extensive range of products for automotive, heavy industry, and residential consumers. 
While providing impeccable products to major Original Equipment Manufacturers (OEM) customers with factory and aftermarket products, it comes as no surprise that the brand has become a leading manufacturer in multiple categories. It is only possible due to our commitment to innovation and R&D, as well as a focus on producing premium quality products that meet the highest standards of safety, effectiveness, and sustainability.
At Zyax Chem, we strongly believe in fostering meaningful relationships with our customers - from understanding their business objectives to finding cost-efficient solutions that suit them best. That's why we strive to nurture long-term partnerships that always exceed expectations in terms of service delivery. Our customer loyalty is a reflection of our commitment to ongoing service.